Roots detective Megan Smolenyak researches Ted Lasso star Hannah Waddingham's roots
What can't Hannah Waddingham do? I'm late to the party discovering her talents in her portrayal of team owner, Rebecca Welton, in Ted Lasso, but oh, how I wish I had seen her in Spamalot, Into the Woods, or Wizard of Oz. And if I weren't enchanted enough already, her turn as one of Eurovision 2023's hosts — seemingly having the time of her life and casually dropping bons mots en français and even the occasional Ukrainian — sealed it.
So it was all but inevitable that I would take a genealogical dive to learn more about the family that has given us Ms. Waddingham, and it didn't disappoint.
Londoner-Manx Mix
In broad strokes, her father's family tree has been firmly planted in London for generations, while her mother's is from the Isle of Man. Dashes of Devon, Essex, Hampshire, Kent, and Oxfordshire make an appearance, along with a smidge (1/32nd) of German (hello, Cologne!) and two other countries I'll explore shortly, but London and Ellan Vannin get the bulk of the credit. It was her mother's musical talent that brought her to London linking the two sides — and that leads to my next discovery.
Music Is in Her Blood
Hannah's mother, Melodie, grew up singing, notching contest wins from the time her age had barely reached double digits. At 23, she became the first Manx singer to join the company of the Royal Opera House in Covent Garden. But she wasn't the first gifted singer in the family. In fact, Hannah is at least a fourth-generation musical performer on her Manx side.
When her mother's parents married, the local newspaper proclaimed, "Wedding of Two Well-Known Vocalists," and noted that both hailed from musical families. The bride was also praised for her piano forte skills, while the groom's sister provided the organ accompaniment for the event.
And though the gift of musicality is pronounced in her mother's bloodline, it's not absent from her father's. One of her fourth great-grandfathers was a musician as were most of his sons. While I had difficulty pinning down anything more specific, he once listed himself as a professor suggesting that he taught, there's a hint of tin flute skills, and at least one of his sons was a violinist. As with the Manx half, it was their musical talent that brought them to London — in this case, from Devon.
And So Is Heroism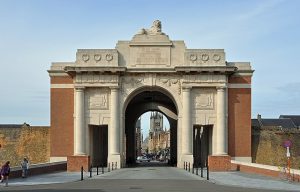 Hannah Waddingham's family has more than its share of military heroes. By way of example, I'll share one from each half of her heritage.
Whether she knows it or not, one of Hannah's paternal great-granduncles, George Alfred Steene, was killed in World War I in May of 1915 at the age of 23. Sadder still, he was never recovered and is still missing. His is among the names of the Hall of Memory of the Menin Gate Memorial to the Missing near Ypres, West Flanders, Belgium. Losing him must have been particularly hard for his mother as he was one of only two sons among her nine children, as well as the baby of the family.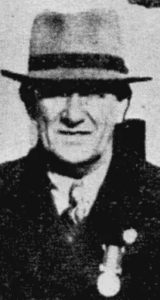 One of her Manx great-grandfathers, Egerton Watterson, was a lifelong mariner, and in that capacity, made it through one-third of a cat's life as he survived three shipwrecks. The first was when the Empress Queen went down in 1915 during World War I, while the second was just eight years later when he was injured after the Douglas, a steamer he was on, collided with another vessel and sank.
Decades later at the age of 57, he assisted with the Dunkirk evacuation. Serving on the Mona's Queen which was sunk by a magnetic mine, he was thrown from the wheel of the steamer, jumped into the water, and was later picked up by a destroyer. The following year in 1941, he and his wife went to London where he received the Distinguished Service Medal from King George VI for "his coolness and courage" during the Dunkirk operation. This last episode made a lasting impression on Egerton as he took out annual memorial ads lamenting those lost on the Mona Queen that day. It's little wonder that his loved ones chose to inscribe his tombstone with "Safe in home port."
A Calamitous Colorado Detour
As I mentioned earlier, two other countries come into play in Hannah's past and one of them is the United States — Colorado and Utah to be specific. Much to my surprise, Mona, one of her great-grandmothers, was born in Colorado. Mona's Manx parents married in 1891 and her future father went off to America just months later. In December, his wife followed. Had she left a couple of weeks later, she might have been one of the first to arrive at Ellis Island as it opened its doors on January 1st 1892.
Like so many before, they went west where, it appears, her father hoped to strike it rich. Mona was born in Colorado around 1893 — probably in Rico, a silver mining town that now has a population of 288. They eventually settled in Park City, Utah, but Mona's father continued to prospect in Colorado.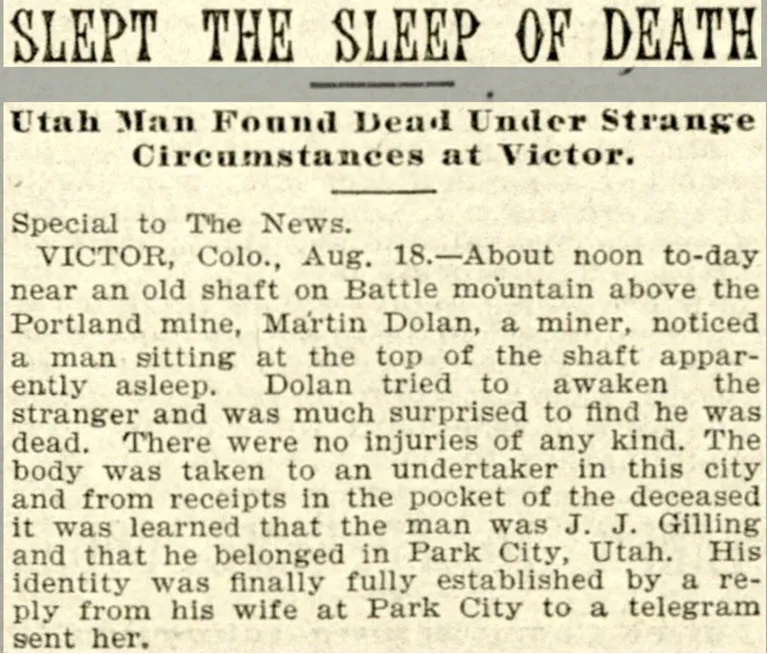 Tragedy struck a few years later when, "A well-dressed, respectable-appearing man about 30 years of age was found dead … in an abandoned shaft house above the reservoir on Battle Mountain" in Victor, Colorado. A tax receipt for a ton of coal was found in his pocket with his name and Park City as his address, so locals reached out to the police there.
His wife was too distressed to travel, so asked that Mr. Frey, a former employer of her husband's, identify him, which he did. A silver watch and $20 were found on him, and Mr. Frey described him as "of sober and industrious habits," so foul play seemed unlikely. Everyone was mystified until a post-mortem determined the cause of death to be heart disease, brought on by pulmonary trouble.
And so it was that five-year-old Mona journeyed to the Isle of Man, the home she had never known. Due to this sorrowful twist of fate, one of Hannah's great-great-grandfathers is buried in Victor, Colorado, and should she ever attend the Sundance Film Festival, she would be walking in her ancestors' footsteps.
Emerald Isle Ancestry
As someone of half-Irish heritage, I have a habit of seeking out Irish roots in others, so was pleased to determine that Ms. Waddingham is at least 3/16ths Irish. One pair of her great-great-grandparents hailed from Cork, while a third came from Dublin. His parents married in Dublin in 1845, but trace back to Donegal (possibly Buncrana, but that's not confirmed) and Offaly. Given that Hannah's Ted Lasso character owns a team called the Greyhounds, how fitting is it that Killeagh — known for the famous racing greyhound, Mick the Miller – gets the bragging rights?

Five Generations of Harry Waddinghams
Some families pass names down, but most only make it to three or so generations. Not so with the Waddinghams who have successfully shepherded the name Harry through five. Among these is one who represents both the heroic and musical aspects of Hannah's family.
Her grandfather, Harry Waddingham, joined the Royal Navy at the age of 16 and was one of only 26 survivors (out of well over 600) on a ship that was torpedoed by a German E-boat during the Dunkirk evacuation. A year later, he was on another that was sunk by Italian aircraft.
Is this tale ringing a bell? Yes, Hannah had both a grandfather and great-grandfather go down on ships during Dunkirk. Between the two, they survived a total of five shipwrecks. Toss in the Colorado misfortune, and you begin to appreciate how against the odds her very existence is.
Returning to Harry, I invite you to enjoy this 2023 BBC interview with this remarkable 106-year-old contributor — yes, 106 — to her gene pool as he describes his Naval experience.
When he's not responding to requests to recount his World War II days, he's been known to entertain others at the keyboard of an organ, serving as a church steward, and write poetry. Should you ever find yourself in need of a pick-me-up, I recommend reading his COVID-inspired verses which end with advice to "smile and make a happy face." Luckily for all of us, his granddaughter's been listening and paying it forward.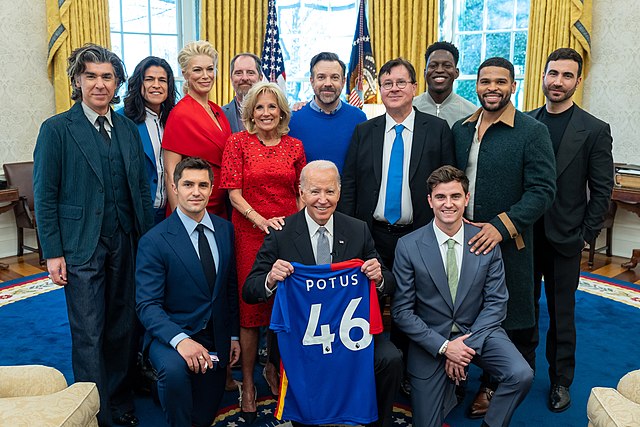 Note: Megan Smolenyak is a real-life history detective who loves to solve mysteries. You might have spotted Megan or her handiwork on Top Chef, Who Do You Think You Are?, Finding Your Roots, Faces of America, Good Morning America, the Today Show, The Early Show, CNN, PBS, and NPR.
Her news-making discoveries include uncovering Michelle Obama's family tree, revealing the true story of Annie Moore, the first immigrant through Ellis Island, and tracing President Barack Obama's roots to Moneygall, Ireland, and President Joe Biden's roots to Mayo and Louth.
Formerly Chief Family Historian for Ancestry.com, she also founded Unclaimed Persons.
Megan is the author of six books, including Hey, America, Your Roots Are Showing and Who Do You Think You Are? (companion to the TV series), and conducts forensic research for the Army, BIA, coroners, NCIS, and the FBI.
Megan is all Irish on her mother's side, with roots in Cork, Kerry, Longford, Leitrim, and Antrim. Visit Megan online at MeganSmolenyak.com.