Vets Focus on Healing
We honor all who have served this Veterans Day, including these military personnel and experts working to ensure that the men and women are getting the help they need.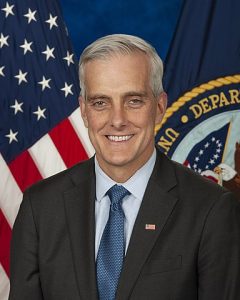 "Our veterans are warriors, and those warriors are trained to look out for their unit, to look out for their battle buddies. But as much as they support everybody else, too often they're reluctant to ask for help," Veterans Administration (VA) secretary Denis McDonough recently told Scripps News.
"What we're saying to veterans and their family members is: 'Don't wait for a crisis. Reach out now.  Let's take some steps now so that we're ready for those inevitable crises."
The VA has made a renewed effort in recent months to remind vets and their families of the medical and psychological services that are available to them.
Meanwhile, an Irish-American scientist who works with the VA is at the forefront of using artificial intelligence, algorithms, and other cutting-edge technologies, where traditional interventions have proven to be inadequate.
"Algorithmic psychiatry involves many practical complexities. The Veterans Health Administration, a division of the Department of Veterans Affairs, may be the first large health-care provider to confront them," reads a recent New Yorker article titled "Can A.I. Treat Mental Illness?"
Dr. John McCarthy is part of a team researching ways to prevent the ultimate homefront tragedy.
"Each year, thousands of veterans die by suicide—many times the number of soldiers who die in combat," according to The New Yorker.
McCarthy, the V.A. director of data and surveillance for suicide prevention, collected information about patients and identified possible risk factors for suicide.
These findings were shared with V.A. caregivers, however, as McCarthy put it, "clinicians in care were getting just overloaded with signals."
That's where A.I. comes in.
"In 2017, the V.A. announced an initiative called REACH VET, which introduced the algorithm into clinical practice throughout its system. Each month, it flags about six thousand patients, some for the first time; clinicians contact them and offer mental-health services, ask about stressors, and help with access to food and housing," according to The New Yorker.
The National Institute for Mental Health recently reported findings that show McCarthy's work "helps enhance treatment engagement and care processes and reduces the risk of nonfatal suicide attempts."
Finally, U.S. President– and proud Irish American – Joe Biden hit the road over the summer to encourage vets and their families to use resources made available by legislation known as the PACT Act, which addresses ailments that might have been caused by ingesting toxins.
"We only have one true sacred obligation," Biden said at a VA medical clinic in Salt Lake City. "And that's to equip those we send into harm's way and care for them and their families." 
According to a New York Times report, Biden "grew emotional at times during the speech," and noted that his son, Beau died of brain cancer, "which the president has long blamed on exposure to burn pits during Beau's Iraq tour."
A Jesuit's Journey: NYC to Iraq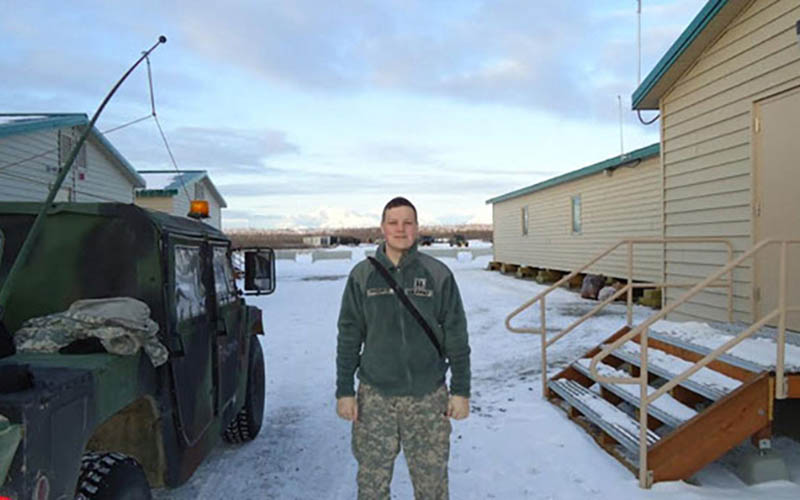 One of the many duties Sean Hagerty has performed – during an eventful life that has so far taken him around the world – is counseling veterans at Missouri's St. Louis University, where he also studied religion and philosophy.
Hagerty has a unique range of experiences to call upon when discussing violence, trauma, and war – as well as God, morals, and various other weighty issues.
In fact, when Hagerty was ordained as a priest last year, after 10 years of service and study, it was just the latest step in a journey that's taken him from New York City to Iraq.
Hagerty grew up on Manhattan's West Side. His father was an Irish-American publishing executive, while his mother was a native of Columbia, who previously worked as a model.
As a student at Xavier High School in downtown Manhattan, Hagerty became familiar with the Jesuit tradition of service. He was also active in the school's Junior Reserve Officer Training Corps (ROTC).
The school and surrounding community were hit particularly hard by the terror attack of September 11, 2001, when Hagerty was a high school senior.
He stayed on with ROTC at Fordham University and pursued military service after graduation with the U.S. Army. By 2008, he was deployed by the Army to Iraq's Diyala Province as a Fire Support Officer.
Hagerty eventually served as Executive Officer of A Company, 3rd Battalion, 21st Infantry. 
A brief post-Army stint in the corporate world was not satisfying, so he returned to college to study philosophy and theology, including its relation to war – on his way to becoming not only a Jesuit priest but also working in the area of vocations, with others who might hear the same calling he did.