As each year winds down Condé Nast Traveller releases its list of the best places to travel for the next year and they shine a light on places that are due their moment in the sun.
Curated through nominations by expert contributors, the guide highlights the up-and-coming places to visit for the year ahead with 24 destinations chosen.
"Our expert contributors nominate the destinations that are on the up right now, because of a flock of hotel openings, perhaps, or murmurings of Michelin arrivals, shiny new museums, or a concerted conservation effort taking root," they add.
Twelve destinations feature in the travel guide's Best Places to Go in the United Kingdom and Ireland 2024 list.
For 2024 two counties in Ireland have made that list, Waterford and Wexford, located in the Southeast Region of Ireland the area offers rich history and the Copper Coast.
"Ireland's southeastern corner has always been something of a go-to for local holidaymakers, but not so much for outsiders," Condé Nast Traveller's Aoife O'Riordain explains.
"Later in 2024, Wexford's Hook Peninsula will set the scene for one of the country's buzziest hotel openings, from the owners of The Dean Hotels.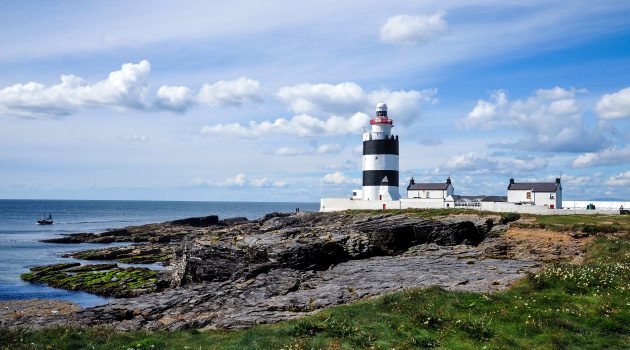 "With its roots in the 12th century, Loftus Hall had the dubious accolade of being one of Ireland's most haunted mansions, but it will soon be shaking off its spooky associations when it reemerges as the lavishly done Ladyville House.
"Sitting pretty with views of the sea, an outdoor pool, and direct beach access, it's also close to the 800-year-old, black-and-white-striped Hook Lighthouse."
Travelers are also urged to "hop over the border" and visit Waterford while in the vicinity. Another "palatial pile" awaits namely the recently restored Mount Congreve House.
Overlooking the River Suir, with vast gardens and a café run by The Pantry at Cliff, the hotel is a spin-off of the Cliff House Hotel in Ardmore.
"When the gates close, you will have the gardens all to yourself if you bed down at Mount Congreve's fairytale gate lodge, which is available to rent," Ms O'Riordian says.
This article originally appeared in The Irish Post.