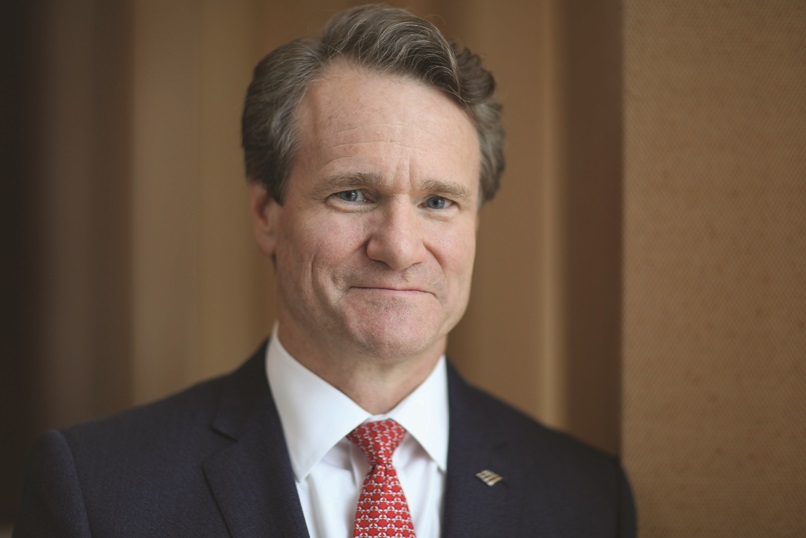 Brian Moynihan
Bank of America
Brian Moynihan is chairman and CEO of Bank of America where he leads a team of more than 200,000 employees dedicated to making financial lives better for people, companies of every size, and institutional investors around the world.
Bank of America was named Global Finance's Best Bank in the U.S. and North America in 2020. In 2019, BofA was placed on Forbes' World's
Best employer list, and also won the Catalyst Award for supporting the continued development, empowerment, and advancement of women in the company and around the world. BofA is included in the Forbes Corporate Responders List of 25 companies leading through the health crisis caused by the coronavirus.
Brian serves as chair of the company's Global Diversity and Inclusion Council and is a member of the museum council for the Smithsonian National Museum of African American History and Culture.
His Irish ancestors immigrated in the 1850s and became farmers. "Both my parents come from small towns in upstate New York where the Irish part of their families had farms and then opened some stores," he said when he was Irish America's Keynote Speaker in 2009.