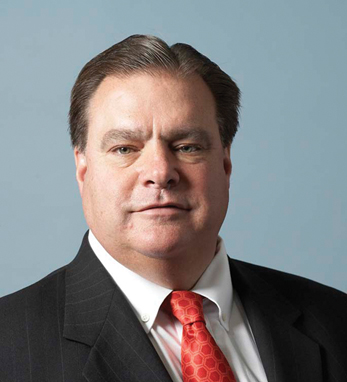 Charles Carey
Charles P. Carey is Vice Chairman of CME Group, the company that was created when the Chicago Board of Trade and the Chicago Mercantile Exchange merged in July 2007.
In his capacity as Chairman of the Chicago Board of Trade, a position he was appointed to in 2003, Carey and his friend Terry Duffy, Chairman of the Chicago Mercantile Exchange, were the key players behind the historic merger.
After graduating from Western Illinois, he took a union job installing electrical conduit in the downtown tunnels that would become the site of the Great Chicago Flood of 1992 – not the typical route for someone aspiring to become chairman of the Chicago Board of Trade.
Carey is a third-generation Irish-American, whose great-grandfather Simon Carey, a blacksmith, came to Chicago from County Clare. It was there he met and married Mary O'Brien from Roscommon. On his mother's side, Carey traces his roots to County Monaghan.