Healthcare and Life Sciences 50 - 2022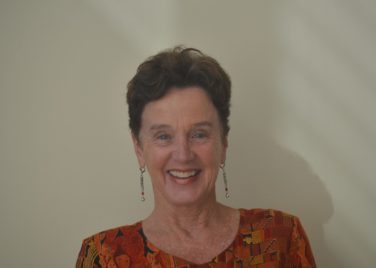 Christine Grady
Christine Grady is a nurse-bioethicist and the Chief of the Department of Bioethics at the National Institutes of Health Clinical Center (NIH CC). She leads the Bioethics Department, widely regarded as one of the best bioethics departments in the U.S., in providing research, education, and consultation across a range of bioethics topics.
Grady was the second child in a large, Irish Catholic, lower-middle-class, suburban family, which emphasized attention to the less-well-off and contributions to society. She attended Catholic schools and universities. After studying nursing at Georgetown University, she held several exciting and challenging nursing positions, including on an intensive urban neurology/neurosurgery unit, in community hospitals, an experimental bone marrow transplant unit, a home-care hospice, and a psychiatric daycare facility.
She also taught nursing students at a community college in Massachusetts and at a state university in California and spent two years with Project Hope in Northeast Brazil.
Grady's work at the NIH started at the beginning of the HIV/AIDS epidemic. She has worked closely with patients with AIDS and other immunologic and infectious disorders and conducted nursing research on HIV- related symptoms. Inspired by many ethical questions and conundrums faced as a nurse, Grady pursued a Ph.D. in Philosophy and joined the NIH Clinical Center Department of Bioethics about 25 years ago. She has continued to research bioethics, mentor bioethics fellows, and provide bioethics consultation to patients, families, clinicians, researchers, and others at NIH.
Grady is the recipient of multiple awards and has been active on many committees and task forces. She has authored more than 200 papers in biomedical and bioethics literature and authored and edited several books, including The Oxford Textbook of Clinical Research Ethics.
Grady's heritage is solidly Irish. Her father's great-grandfather, James Grady, immigrated from County Clare to the U.S. and established a home in Sandwich, Massachusetts. Her mother's grandfather, Thomas Hannon, came from County Sligo in the late 1890s and established a home in Ohio, where her mother grew up. Her parents met and fell in love in Washington, DC, were married, and had five children within seven years. ♦