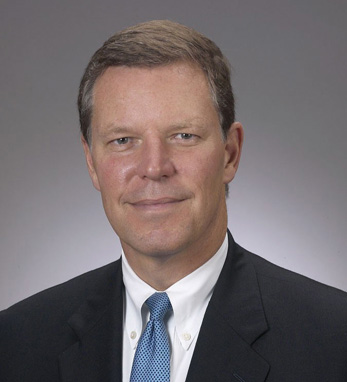 Christopher M. Connor
Christopher M. Connor has spent most of his professional career with The Sherwin-Williams Company, of which he is now Chairman, President and CEO.
Starting in 1983 as Director of Advertising for the Paint Stores Group, Connor was promoted the next year to Vice President – Merchandising. A string of promotions followed until, in 1997, Connor was named President of the Paint Stores Group.
He served in that capacity until he was promoted to Chief Executive Officer. Connor serves on several boards, including the Board of Directors of National City Corporation and Eaton Corporation, the Board of the National Association of Manufacturers and the Rock and Roll Hall of Fame and Museum.
He is a trustee of University Hospitals of Cleveland and a member of several other civic and economic boards in Cleveland, where he resides. Connor, who is married with three children, received a Bachelor's degree in Sociology from Ohio State University. He is a fourth-generation Irish-American with roots in County Roscommon.