Healthcare and Life Sciences 50 - 2022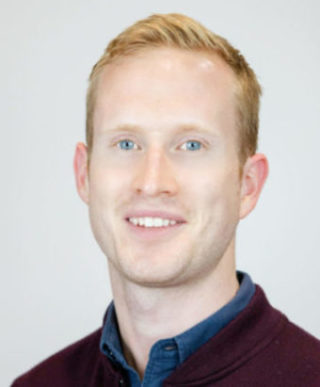 Daniel Philbin-Bowman
Daniel Philbin-Bowman has spent his career pioneering new approaches in the fields of biotech, human health and performance. He is currently the chief commercial officer of Chronomics, a rapidly growing tech-bio company that has built a proprietary infrastructure platform to change how diagnostics are delivered across the healthcare and wellness industries.
With offices in London and New York, Philbin-Bowman leads all marketing, business development and client success operations for Chronomics' global client group of primary care providers, telehealth platforms, pharmacies, wellness retailers, insurers and life sciences companies.
Born and raised in Dublin, he attended Trinity College as an entrance scholar. He read Business & Political Science, graduating with a Gold Medal First Class Honors Degree.
After graduating, he joined McKinsey & Company as a Business Analyst where he pioneered a new service line in the field of behavioural psychology, working alongside Olivier Sibony and Sven Smit – two of the world's foremost decision science practitioners – and Nobel Prize winner Professor Daniel Kahneman, the "father" of behavioural economics. He was promoted to Associate and also became the youngest winner of the McKinsey Entrepreneurship Award in recognition for his work.
Seeking to more directly impact end user's lives, Philbin-Bowman moved out of consulting to an innovative leadership and wellness tech start-up, Potentialife in 2014. As the Senior Vice President, he utilized evidence-based health and wellness initiatives to better businesses of all kinds. Having grown the business more than 10 fold, in 2018 he took on a new challenge of leading Partnerships and Growth for Handy, founded by fellow Irishman and Trinity graduate Oisin Hanrahan. Handy is the world's leading platform for connecting individuals looking for household services with top-quality, pre-screened independent service professionals and is now part of the ANGI group. Having grown Handy into the leading choice for retail partners such as Walmart, Lowe's, Costco and Target, Philbin-Bowman returned to his passion area of health and wellness with Chronomics in 2021.
Outside of work, Philbin-Bowman has been at the center of philanthropic and political drives. In 2005, at age 16, he launched the Be Not Afraid charity campaign in Ireland and raised over €80,000 for the Irish Red Cross in Darfur and Turning the Tide of Suicide in Ireland.
In 2011, in response to economic and political turmoil in Ireland, Bowman created the Tell Us Why initiative, which challenged Irish politicians to "interview" for the job with a set of universal, objective questions. Their responses were published directly on the website, allowing for greater transparency and accountability from political candidates.
Daniel currently lives in New York City – where he treasures connections with friends from Ireland who have made a similar journey to him, as well as many new friends born on this side of the Atlantic – often with Irish roots. ♦