Healthcare and Life Sciences 50 - 2022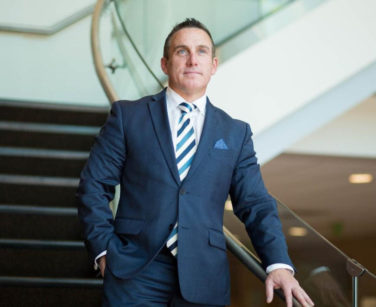 Patrick O'Shaughnessy
Beginning his Catholic Health career as an emergency department physician, "Dr. O" is an accomplished executive with over 20 years of strategy, innovation, and operations experience. Before being chosen by Catholic Health's board as president & CEO in 2021, he served as the system's executive vice president, chief medical officer, and chief clinical officer.
Dr. O'Shaughnessy is passionate about addressing food insecurity. Under his guidance, Catholic Health created programs aimed at improving health and decreasing the risk of chronic disease for low-income individuals and families. He has aligned Catholic Health's resources to provide healthy food and patient-tailored nutrition- and disease-related information to individuals identified as food insecure.
He is also intensely focused on population health management and providing greater access to care to get upstream of disease and keep people healthier. Under his direction, Catholic Health is launching a progressive plan that offers preventive care and wellness, incorporates digital technology, and uses advanced primary care to identify disease at an earlier state.
Dr. O'Shaughnessy earned his medical degree from New York College of Osteopathic Medicine and master's degrees in business administration from Adelphi University, and in population health management from Thomas Jefferson University.
Dr. O'Shaughnessy has been appointed to a panel of the Long Island Regional Economic Development Council and serves on the boards of the New York Institute of Technology and the Long Island Association.
Smile Farms, a leader in creating meaningful employment solutions for people with different abilities, will honor Patrick at its 'Growing Together Gala' at the Ziegfeld Ballroom, New York City, on November 7.
"My father's side, hence the name O'Shaughnessy, is where my Irish heritage comes from. My father's family immigrated to the U.S. just before he was born. He was one of seven children. The O'Shaughnessy or O'Seachnasaigh Clan hails from County Galway!" ♦