Healthcare and Life Sciences 50 - 2022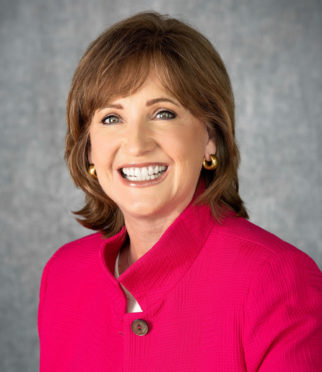 Lorraine Quinn Frazier
Lorraine Quinn Frazier has been dean of Columbia University School of Nursing and Mary O. Mundinger Professor of Nursing since 2018. An academic leader whose career has spanned appointments at both public and private universities, she has focused on developing nursing faculties whose research, teaching, and practice combine academic excellence with a keen sense of social responsibility. A critical emphasis has been on advancing multi-disciplinary approaches that yield the best possible healthcare for all individuals while addressing the specific needs of underserved communities in urban areas of different sizes and compositions.
Since assuming the deanship in New York, she has committed Columbia Nursing to further integrating social justice and health equity principles into all aspects of the school's curricular, clinical, and research programs and expanding community engagement.
An accomplished cardiovascular and genetics researcher, Dr. Frazier is a pioneer in developing and promoting state-of-the-art translational research programs. She also is a national expert in biobanking, the emerging science of collecting, storing, and sharing blood and tissue samples to advance medical research and provide access to genetic information.  She serves on the Arnold P. Gold Foundation Board of Directors and the Jonas Nursing and Veterans Healthcare Advisory Board.
A fellow of the American Academy of Nursing and the American Heart Association, Dr. Frazier completed her Ph.D. at the University of Texas Health Science Center at Houston (UTHealth) in 2000.  She has served as dean of both the College of Nursing at the University of Arkansas for Medical Sciences and UTHealth's Cizik School of Nursing.
Dr. Frazier arrived in the U.S. from Northern Ireland at eight with her parents, brother, and sister.  The family settled in Houston, Texas but moved back and forth between the U.S. and Northern Ireland due to her father's work and later treatment for kidney disease.
On a recent visit to Ireland, she visited Limerick University School of Nursing and was delighted to see that it offers an innovative BS in Nursing (Intellectual Disability) that is targeted at improving the health and well-being of individuals with intellectual disability.
"This program demonstrates the University's recognition of the dignity of this underserved population and their often-overlooked special health requirements. As the mother of a special-needs daughter, I am grateful for Limerick University for their insight and focus on intellectual disability patients and for the nurses who earn this degree to serve this population with the required skills and compassion. I'm not aware of any such program in the U.S.," she said.
Her father was from a Catholic family, and her mother was from a Protestant family, and they had struggled to live in the divided country. Her parents instilled in her the importance of inclusion and respect for all people – a value that laid the foundation for her professional commitments. ♦