Healthcare and Life Sciences 50 - 2022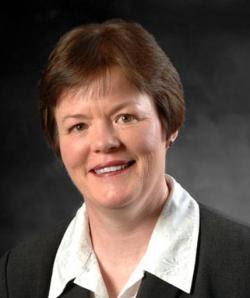 Mary Quinn Griffin
Dr. Quinn Griffin is the May L. Wykle Endowed Professor at Case Western Reserve University (CWRU) Frances Payne Bolton School of Nursing in Cleveland, Ohio. Irish by birth, heritage and citizenship, Dr. Quinn Griffin is a leader in nursing science and education. She is Associate Dean for Global Affairs at the school of nursing and is the university's Assistant Provost of Outcome Assessment and Accreditation.
Dr. Mary Quinn Griffin was born in Dublin. She obtained her nursing education in Salford, England.  On returning to Dublin, she taught midwifery at the Rotunda Hospital, where she educated hundreds of midwives. She received a Master's in Education from Trinity College Dublin and a Diploma in Advanced Statistics.  In 1992 she came to Cleveland to study for a Ph.D. in Nursing at Case Western Reserve University (CWRU). Subsequently, she was offered a faculty position and has taught there since.
Dr. Quinn Griffin has implemented study abroad programs for nursing students at CWRU with universities in Ireland. Nursing students from the National University of Ireland, Galway (NUIG), have come to CWRU for a four-week experience.  Undergraduate nursing students from CWRU have spent time at NUIG and the University of Cork. Currently, she has created innovative global health study abroad programs for CWRU nursing students in Ireland and Spain. The Irish experience will be in Tralee, Co. Kerry in May 2023.
Dr. Quinn Griffin is involved in nursing education programs globally. She served as an Extern examiner for the Doctor of Nursing program at University College Cork for four years and has taught nursing courses in Wuhan, China, Abu Dhabi, and multiple Irish universities. Dr. Quinn Griffin has authored over 60 articles in peer-reviewed journals, plus 40 book chapters, 18 as the first author. One of her co-authored books received the American Journal of Nursing Book of the Year Award. ♦