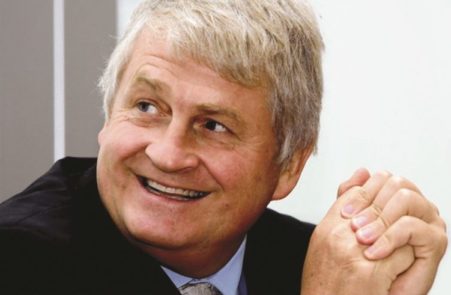 Denis O'Brien
Denis O'Brien is the founder and chairman of digital operator Digicel Group, and Ireland's best-known philanthropist.
The Cork-born and Dublin-raised entrepreneur founded Digicel in 2001 and has grown to be one of the largest cell phone companies in the world. It provides access to over 26 countries, with a focus on the Caribbean and Central America.
After the 2010 earthquake that devastated Haiti, O'Brien played a massive role in the reconstruction of Port-au-Prince's Iron Market. This included building over 180 earthquake-proof schools, and training over a thousand teachers and school directors through the Digicel Foundation, of which O'Brien is Founder and Patron.
The foundation has impacted the development of over 500 classrooms in rural Papua New Guinea, joined with USAID and Jamaica's Ministry of Education to reach an 86.5% literacy rate, and funded a $42 million (JMD) COVID-19 pandemic response that provided PPE to hospital staff in Jamaica.
O'Brien's serial entrepreneurship started in 2000, when he sold his first company, Esat Telecom Group, to a British communications group for $2.8 billion.
The philanthrocapitalist has a seat on several boards and foundations. Most notably, he was elected Chairman of the Clinton Global Initiative's Haiti Action Network, is currently a board member of Concern Worldwide, and chairman of the Ireland Special Olympics' Council of Patrons.
O'Brien has a BA in Politics, history, and logic from the University College Dublin and completed his MBA at Boston College.
"I think the model of capitalism—make money, make money, make money—certainly in an emerging market, has to change," O'Brien says. "Because if you're a major multinational and you don't do something decent in a country but make a substantial profit, you're basically full of it. If someone wants to build a sustainable business in Africa, Asia, the Caribbean, South America, they've got to do some good in the community."
Click here to read O'Brien's Spring 2022 Hall of Fame profile.