Healthcare and Life Sciences 50 – 2015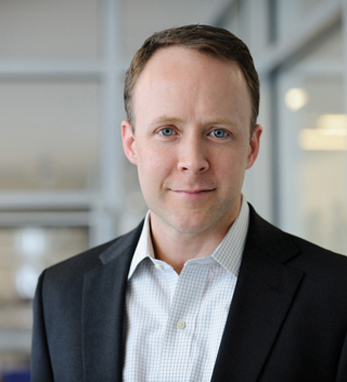 Jason Ryan
Jason Ryan is the chief financial officer at Foundation Medicine, a breakthrough company in the fight against cancer. Over the past year, Jason has seen the company expand its U.S. commercial footprint, develop its R&D pipeline, and enter into broad strategic partnership with Roche that included a $250 million financing, all while helping over 25,000 cancer patients battle their disease.
Born in Concord, MA, Jason is a third-generation Irish American with Irish ancestry dating back six generations. His paternal relatives on his father's side hail from Cork, Limerick, and Fermanagh, and from Limerick and Roscommon on his mother's. In his heritage Jason finds the tools that made him who he is today, saying, "My Irish ancestry drives my dry sense of humor, sense of fairness and caring, openness, and work ethic. I see these traits in my parents and in their parents – never take anything for granted, take pride in your work, be humble."
Jason attended Bates College receiving a B.S. and Babson College where he received an M.B.A. He also has earned a C.P.A. in Massachusetts, where he and his wife Jennifer currently reside with their two children James and Hazel.