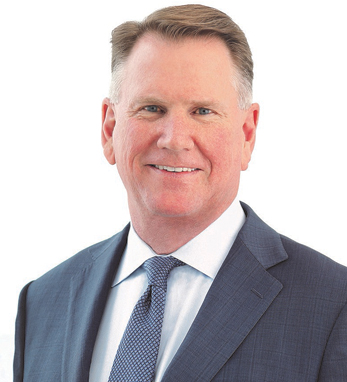 Joe Sullivan
Since 2012 Joe Sullivan has served as chairman and CEO of Legg Mason, a NYSE-listed global asset management firm. He joined the firm in 2008 as head of global distribution and then became chief administrative officer.
Joe was the recipient of Fund Action's 2017 "Fund Leader of the Year." He serves on the board of governors for the ICI and previously as chair of the Securities Industry Institute and the Fixed Income Committee of the National Association of Securities Dealers. He is also a board member of the Bond Market Association and NYSE Hearing.
Sullivan holds a B.A. in economics from St. John's University and is a graduate of the Securities Industry Institute at the University of Pennsylvania Wharton School of Business. He demonstrates a commitment to public service by serving or having served as a member of the board of trustees for Johns Hopkins Medicine, Johns Hopkins Carey Business School Financial Services, Catholic Charities, St. Ignatius Loyola Academy, Loyola Blakefield School, and the Baltimore Youth Hockey Association. His ancestors, Eugene T. Sullivan and Bridget Downing, were born in 1845 in County Cork.