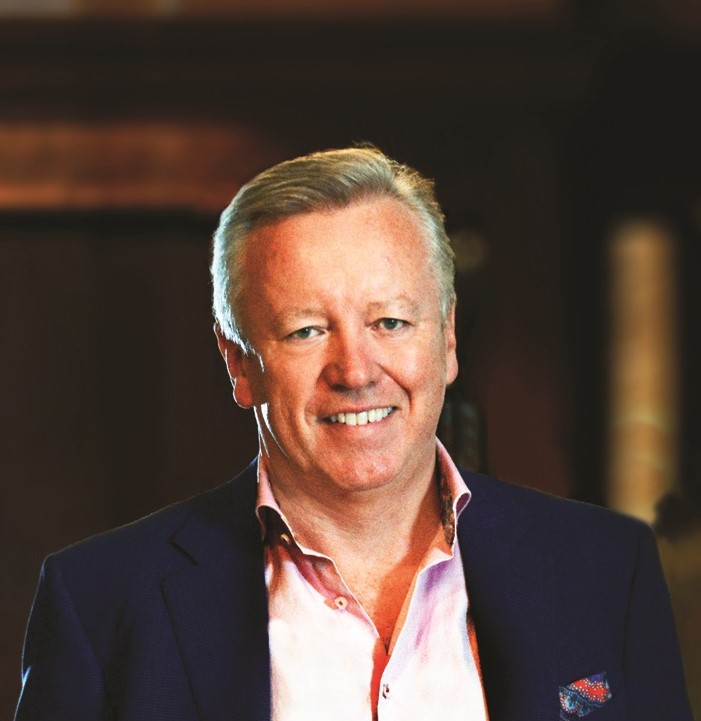 John Saunders
FleishmanHillard
John Saunders is president and CEO of public relations giant FleishmanHillard and was Irish America's 2016 Business 100 keynote speaker. Other more recent speaking engagements included Web Summit in Lisbon, annual Leadership Lecture at Dublin City University, Collision in Toronto and he was recently honored at the first Douglas Hyde Foundation Awards in New York. Saunders began his career as a journalist at RTÉ. In 1990, he joined FleishmanHillard and helped develop it into Ireland's largest public relations consultancy. He later served as regional president for Europe, Middle East and Africa.
Saunders is only the fourth individual to hold the CEO title in FleishmanHillard's 73-year history. He is an honorary life member of the Public Relations Institution of Ireland and was inducted into the ICCO Hall of Fame in 2011.
From Dublin, Saunders has been married to wife Jean for 39 years. They have three children: Colin, Caroline and Hannah; and three granddaughters: Matilda, Maisie and Lucy. He currently lives in St. Louis, Missouri, and has been grand marshal of the city's St. Patrick's Day Parade.