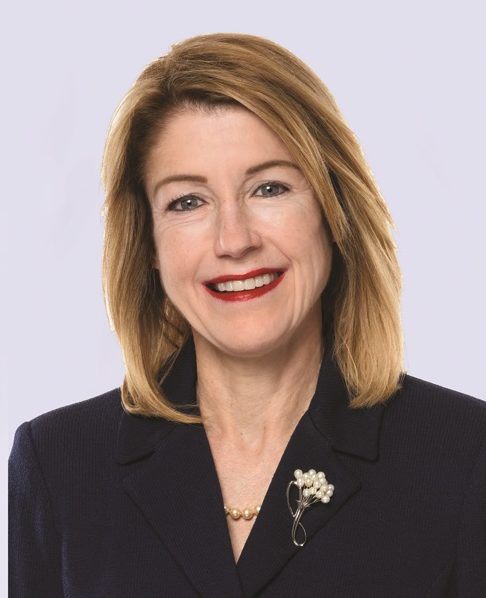 Margaret Smyth
Frontier Communications
Margaret "Peggy" Smyth serves as Senior Advisor, Global Infrastructure, of QIC and Chair of CenTrio, the leading US district energy business. Peggy also serves on the board of directors of Etsy, Frontier Communications, Remitly and Lilium.
Peggy joined QIC in 2021, having held many senior leadership positions with major companies, including as CFO for National Grid U.S., one of the world's largest publicly owned electricity, natural gas, and clean energy delivery companies.
Peggy's paternal ancestors come from Sligo while the maternal side hails from Leitrim. Peggy, her husband, and two sons have dual citizenship and own her mother-in-law's family home in Fairymount, County Roscommon, to which they travel often.
Peggy says that her Irish heritage is an integral part of who she is, and she suspects she is one of the few honorees who knows what the expression "hairy engine" means.
"I've been surrounded by my Irish heritage my entire life. My maternal grandparents lived on the second floor of my parents' two-family house in the Rockaways. My Irish heritage suffused my upbringing, shaped my values, and is a fundamental aspect of my family's identity and shared experiences."