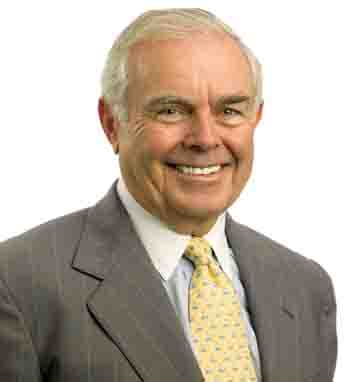 Robert O'Leary
Bob O'Leary recently retired as executive vice president and CEO of Cox Enterprises, Inc., one of the nation's leading media companies. He was responsible for the company's treasury, financial reporting, tax and audit functions. He now serves on the board of directors at Cox.
O'Leary joined Cox in 1982 as vice president of finance for Cox Cable Communications (now Cox Communications, Inc). Working his way through the ranks, O'Leary became executive vice president and chief financial officer in December 1999.
A second-generation Irish-American, O'Leary, who was born in Boston, traces his roots to Cork on his father's side and Armagh on his mother's. He is a frequent visitor to Ireland on family trips as well as golfing expeditions. A magna cum laude graduate of Boston College with a bachelor's degree in economics, he also holds a master's degree in administration from Boston College's Carroll School of Management. He lives in Atlanta, Georgia with his wife and three children, and serves on the board of directors of the Georgia Chapter of the National Multiple Sclerosis Society.