Now that Colin Farrell is a regular in both blockbuster movies and on the gossip pages, the search seems to be on for the next hot young Irish actor.
Cillian Murphy certainly seems to be leading the pack at this point. But there's a young actress from Dublin also waiting in the wings, with a role in what is sure to be one of the biggest movies of 2005.
The Irish-born Murphy got himself a big break this past summer with a leading role in the sleeper sci fi hit 28 Days Later. Murphy starred alongside Irish screen veteran Brendan Gleeson and fellow newcomer Naomie Harris, in the creepy flick about post-apocalyptic London.
28 Days Later was directed by Danny Boyle, best known for his Scottish slacker flick Trainspotting. But 28 Days Later was quite a departure, and Murphy caught a break when Boyle set out to cast largely unknown actors, hoping that audiences would focus on the film's story. 28 Days Later was a hit and Murphy is not likely to be an unknown much longer.
In another twist worth mentioning, 28 Days Later may turn out to be a watershed film of sorts. By now, movie lovers are used to DVD packages which offer lots of extras, including deleted scenes and even alternative endings. Well, Boyle brought that concept to the movie houses. 28 Days Later was first released with one ending, deemed somewhat optimistic. But 28 days after the film first hit theaters, another conclusion, four minutes in length, was added after the credits. This was deemed a much more bleak conclusion.
We can only imagine what the 28 Days Later DVD will offer.
With Cillian Murphy now on Hollywood's radar, he might break out big in his next two films.
He will star along with Colin Firth, Tom Wilkinson and Scarlett Johnson in December 2003's Girl with a Pearl Earring, based on Tracy Chevalier's best-seller.
Fittingly enough, Murphy will also star with Colin Farrell in the Irish film Intermission. This much-anticipated ensemble comedy tells 11 interwoven stories set in Dublin, and attempts to show how the end of one romantic relationship affects the lives of many other people. Farrell plays a thief trying to set his life straight by pulling off one last big heist, while Detective John Lynch (Colm Meaney) is trying to apprehend this thief. Murphy's character quits his job at a supermarket to join Farrell in his plot. This is an effort to win back the love of Deirdre (Kelly MacDonald), who has recently moved in with a married bank manager. Intermission was directed by John Crowley, with a script by Mark O'Rowe, and was produced by acclaimed director Nell Jordan. Intermission is slated for a September 2003 world premiere at the Tor-onto International Film Festival.
Another rising Irish star is Dublin actress Genevieve O'Reilly, a onetime Rose of Tralee entrant who will play an important role in Star Wars: Episode III, the highly anticipated final installment in George Lucas' mega story about events from a long time ago in a galaxy far, far away.
O'Reilly has had several small roles in Hollywood films, but her role as Mon Mothma in Episode III will clearly bring her to a vast new audience, when it opens in 2005.
Speaking of new audiences, with all the buzz surrounding the October release of Veronica Guerin (see cover story), Brendan Gunn can claim another success. Brendan Gunn, from Northern Ireland, is not an actor in the movie. He has become famous as a dialect coach, helping Hollywood stars get their Irish accents right. Cate Blanchett is just his latest project. In the past he's worked with Brad Pitt, Albert Finney, Anthony Hopkins, Mickey Rourke and Pierce Brosnan, and is now considered one of the industry's top voice coaches.
As for a Northern Irelander working in front of the camera, Ciaran Hinds is making a habit of appearing in blockbuster films.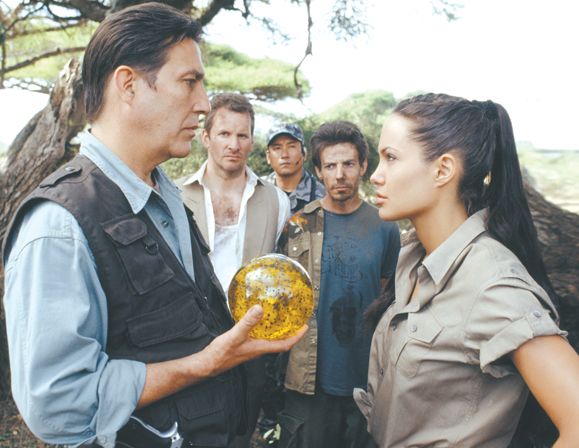 The Belfast native starred in the summer Angelina Jolie flick Lara Croft Tomb Raider: The Cradle of Life. Last year, Hinds also starred in director Sam Mendes' Irish gangster flick Road to Perdition, with Tom Hanks and Paul Newman. Hinds also appeared in The Sum of All Fears, with Ben Affleck and Morgan Freeman.
In the new Lara Croft action film, Hinds plays the bad guy, who is chasing down an ancient artifact which is believed to be Pandora's Box. It's up to Angelina Jolie to save the world from the dastardly Dr. Jonathan Reiss, who wants to use this much sought-after device to rule the world.
Hinds, who studied law at Queen's University before being accepted to London's prestigious Royal Academy of Dramatic Arts, recently said he was attracted to playing the bad guy.
"Jonathan Reiss is a very cold character, a man with no scruples," said Hinds. "He gets wind of this idea that there's the ultimate weapon of destruction in Pandora's Box, but Croft is way ahead of him, so it develops into a clever cat and mouse chase."
Hinds already has an impressive resume, including appearances in Irish films such as Some Mother's Son and Circle of Friends. He also appeared in The Weight of Water, Oscar and Lucinda, The Lost Son, Mary Reilly, and Excalibur.
Look for Hinds in what is being dubbed a likely Oscar film, December 2003's The Statement, directed by veteran Norman Jewison. The Statement tells the controversial story of an elderly French man, Pierre Brossard (Michael Caine), who was a Nazi sympathizer during World War II. It is said he was responsible for the deaths of 14 Jews, but now lives an anonymous life in the south of France. That changes when the French government launches a new investigation into events surrounding the war.
In December, Hinds will also appear in the comedy Calendar Girls.
A veteran producer of blockbuster films, Jerry Bruckheimer, is turning to TV, with an Irish twist, this fall. Bruckheimer, who already has Top Gun, Armageddon, Pearl Harbor and Black Hawk Down on his resume, will now produce Skin, believed to be the first prime-time network show about the porno business.
Skin revolves around the forbidden romance between a 17-year-old Mexican-Irish boy, whose father is the Los Angeles D.A., and a 16-year-old Jewish girl, whose Dad presides over an adult entertainment empire. According to the show's web site: "Skin is about sex and race. Skin is about politics. And most of all, Skin is about skin: complexion, beauty, desire, attraction, obsession and prejudice in contemporary Los Angeles."
In other Irish TV news, author Tom Kelly's novel The Rackets, about a collection of New York melting pot gangsters, is being developed as a pilot for ABC TV starring Billy Baldwin.
Following the Magdalene Sisters controversy, you would imagine there would be more harsh words for an Irish film about gay priests, which also questions clerical celibacy.
But a film about these topics, which was shown at the recent Galway Film Fleadh (festival), actually earned modest praise from a group which examines Catholic depictions in film.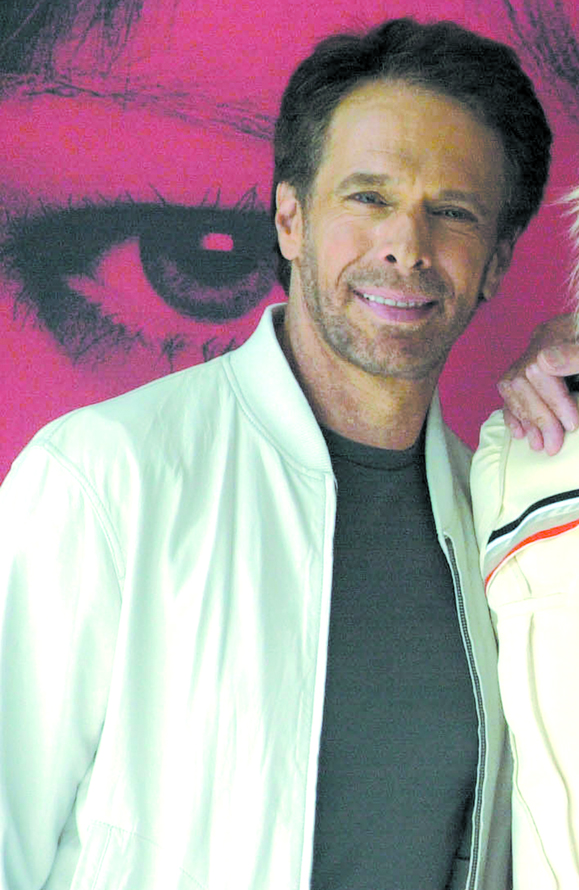 The film, Conspiracy of Silence, was directed by John Deery (a practicing Catholic) and attracted controversy when it was screened in Italy over the summer.
Set in contemporary Ireland, the film explores the relevance of celibacy, and even seems to suggest the Catholic Church could be encouraging its own demise. But Father Peter Malone of SIGNIS, which comments on Catholics in the media, said Conspiracy of Silence was "not unsympathetic" to the church. He added that there was a "certain value" to having these issues explored.
"I think it reflects the experiences of people around the world today. I thought it was a well-made film. I thought that John Deery's approach was not an unsympathetic approach to the church," Father Malone was quoted as saying.
Conspiracy of Silence also deals with Irish priests in homosexual relationships and even HIV.
One priest in the film commits suicide and an investigative journalist wants to find out if the death is linked to the expulsion of another priest from a seminary.
In other upcoming movies news, Ella Enchanted, starring Anne Hathaway (The Princess Diaries) along with Irish veteran Patrick Bergin and Liverpool Irish up-and- comer Steve Coogan, was supposed to be released in August 2003, but has been pushed back to April 2004.
The Actors, playwright Conor McPherson's much-anticipated directorial debut (produced by Nell Jordan), stars legendary thespians Michael Caine and Michael Gambon. It is still slated for release this fall, though no date has been specified just yet.
Brendan Gleeson will be seen in the December 2003 Nicole Kidman film Cold Mountain. Finally, Jim Sheridan's New York Irish immigrant tale In America is still slated for a late November release. ♦