Recent passings in the Irish and Irish American communities.
℘℘℘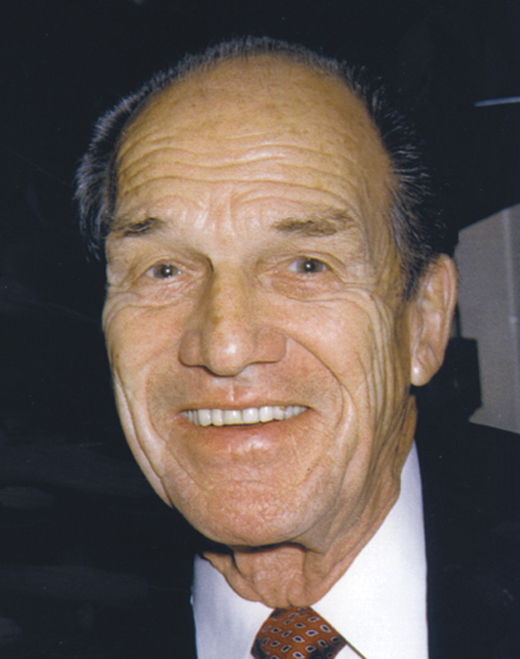 Patrick O'Neill
1915–2018
Patrick H. O'Neill passed at the age of 102 at his residence in New Canaan, Connecticut. He was born in Cordova, Alaska in 1915 to parents Harry O'Neill and Florence Leahy and grew up as the seventh of 12 children in a big Irish family.
Early in life, Patrick found his calling in the mining industry, following in the footsteps of his grandfather who had been a part of the famous Alaska Klondike Gold Rush in 1897. He was only 15 when he first started working in the Chititu Creek Mine, a small gold mine in Alaska. He graduated from what is now the University of Alaska in Fairbanks with degrees in Mining Engineering.
Patrick developed his strong work ethic by working in the mines during the summers to earn his tuition money. In the lead up to World War II, Patrick obtained his pilot's license. From 1941-1945, he proudly served in the U.S. Army Air Corps as a B-17 pilot and instructor, attaining the rank of major. His mission was to train many pilots and to test aircraft to insure safer deployments overseas. After the war ended, Patrick returned to mining in Fairbanks.
Patrick's mining career took him all over the world. He served as President of International Mining Corporation. Under Patrick's leadership the company acquired other mining companies in Colombia, Bolivia, Mexico, Canada, Turkey, and the United States. Patrick would go on to serve as President or Chairman of eight affiliated mining companies and on the boards of several major mining companies including The Fresnillo Company for 23 years, Zemex Corporation for 30 years, Placer Development, Moly Corp, Rosario Resources, and others. These companies developed and operated some of the western world's greatest metal resources.
As an outspoken advocate for corporate policies that struck the right balance between profitability, social responsibility, and environmental stewardship, Patrick became an industry leader in calling for measures to improve the health, education, training, and safety of employees. His many lifetime contributions and achievements in the mining industry world-wide were honored with Patrick's induction into the National Mining Hall of Fame in 2013.
Patrick was a long-time member of the Ireland-U.S. Council having joined the organization in the late 1960's. He was intensely interested and engaged in the work of the Council. Long after his retirement from active work, Patrick would read each edition of the organization's annual report from cover-to-cover and connect with the organization's leadership to share his thoughts and observations, which were always insightful, wise and constructive.
Patrick O'Neill was a kind and humble man who treated all with respect, from presidents of countries to street sweepers. He never forgot that while he had risen so far and achieved so much in his life, he had started off with a shovel in his hand. He is survived by his wife of 50 years, Sandra and their children, Erin and Kevin and five grandchildren.
Many Council members attended the Memorial Service held to commemorate his life on Saturday, September 22, 2018 at St. Aloysius Church in New Canaan, followed by a reception at Woodway Country Club. ♦  – David O'Sullivan
℘℘℘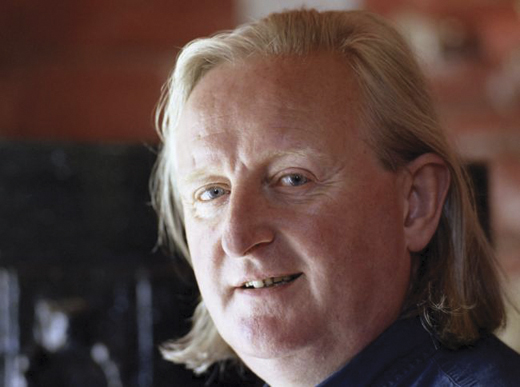 Mícheál O Súilleabháin
1950–2018
Beloved composer and Tipperary native Mícheál O Súilleabháin died in early November, aged 67. Lauded Chair of Music and Founding Director of the Irish World Academy of Music and Dance, O Súilleabháin developed an impressive reputation at UCC as well, producing five CDs of live performances of traditional Irish music, and working to protect its memory in archives across the globe.
O Súilleabháin produced his first record with Gael Linn in 1975, launching a legendary career in his early twenties. He studied under celebrated Irish composers Sean O Riada and Aloys Fleischman, eventually achieving a Ph.D. from Queens University Belfast.
Pursuing a penchant for uniting the traditional music of his homeland with classical music, he became a pioneer on a global scale, using his skills as a pianist to meld the two. Sandra Joyce, director of UL's Irish World Academy of Music, affirmed in her tribute to the musician's effect on his colleagues, who were "swept along by his incredible energy, joie de vivre, and vision."
"He is irreplaceable," she remarked, "but his legacy is assured."
The tenacious O Súilleabháin joined forces with philanthropist Chuck Feeney in 1991 to establish the Irish World Academy, which has since taken on a life of its own, calling to music students from more than 50 countries around the world to develop their skills in wide-ranging programs in music therapy, dance performance, ethnomusicology, and more. Retiring officially in 2016, O Súilleabháin continued performing, saying, "If you look into your heart and body and you find you are carrying this talent and you have a passion to go with it, you have to follow your heart, your instinct."
O Súilleabháin leaves behind his first wife, singer Noirin Ni Riain, their sons Eoin and Michael, his second and current wife Professor Helen Phelan, and their son Luke. ♦  – Mary Gallagher