"The world's most popular show," Game of Thrones, may have wrapped up, but that doesn't mean you've seen the last of Westeros. HBO plans to convert several of the series' filming locations in Northern Ireland into tourist destinations in an attraction called Game of Thrones Legacy, with a target opening date sometime in 2019.
Winterfell, Castle Black, and King's Landing are some of the sets the network is considering opening up to the public. There will also be a formal studio tour of Linen Mill Studios, with exhibits of material from the series, such as costumes, props, weapons, set decorations, art files, and models, as well as interactive digital displays to showcase the visual special effects used in the series.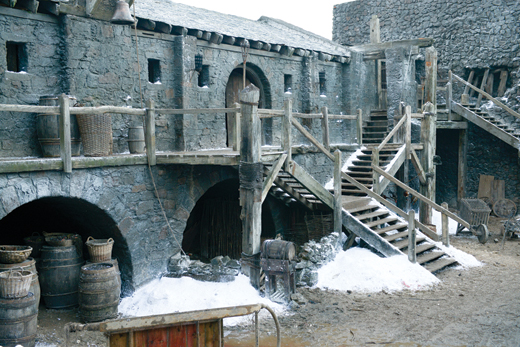 The project will be "on a scale and scope bigger than anything the public has ever seen," said HBO. Previous Game of Thrones attractions include the Touring Exhibition and the Game of Thrones Live Concert Experience.
"HBO is thrilled to celebrate the work of the Game of Thrones creative team and crew by preserving these locations and inviting fans to visit Northern Ireland and explore Westeros in person," said Jeff Peters, HBO's VP of licensing and retail.
John McGrillen, CEO of Tourism Ireland NI, the travel marketing company working with HBO on the coming attraction, called Game of Thrones Legacy "a game-changer for Northern Ireland on the global tourism level." ♦