FROM AILES TO POWER
Academy Award winner Russell Crowe was most recently seen on the Showtime political drama The Loudest Voice, about TV kingmaker Roger Ailes and the rise of Fox News. Now, instead of a character who enrages American Democrats, Crowe is headed home to play an Irishman who enrages Australian authorities.
Crowe is slated to star in The True History of the Kelly Gang, based on Peter Carey's best-selling 2000 novel. If a movie based on Kelly's life sounds familiar, that's because the late Heath Ledger starred in a similar movie – entitled Ned Kelly, which came out in 2003. Rolling Stones singer Mick Jagger also starred in a famously quirky version of the Kelly story back in 1970. This time around, Crowe plays Harry Power, who was born in Waterford in 1819, but was sent to a penal colony in Australia. It was there that Power teamed up with a younger troublemaker by the name of Ned Kelly (played by Brit George MacKay), whose own parents made their way to Australia by way of Ireland. Kelly, of course, would go on to become a notorious outlaw in the eyes of British authorities in Australia, and a folk hero of sorts to many struggling Irish Catholics. The True History of the Kelly Gang premiered at the Toronto International Film Festival in September and is expected to open in Australia, the U.S., and across Europe in late 2019 or early 2020.
℘℘℘
BLINDERS AND QUIET
With all of the hype surrounding the impending return to Netflix of Peaky Blinders, it's easy to forget Cillian Murphy is also a movie star. Next spring, look for Murphy in A Quiet Place: Part II, a sequel to the smash 2018 horror flick from The Office sitcom star and all around Renaissance man John Krasinski. When last we checked in with the Abbott family (Krasinski and his real-life wife Emily Blunt), they were doing their best to silently survive in the wake of some type of cataclysmic event, which left the earth teeming with alien life forms with hyper-sensitive hearing (hence the title). Any noise usually results in a deadly attack. Not much is yet known about the sequel to A Quiet Place, other than the fact that Emily Blunt is returning, as are the two Abbott children (Noah Jupe and Millicent Simmonds), along with newcomers Murphy and Djimon Honsou. Meanwhile, season 5 of Peaky Blinders – about Irish and British gangsters in 1920s England – debuted on BBC One in August and will hit Netflix in October.
℘℘℘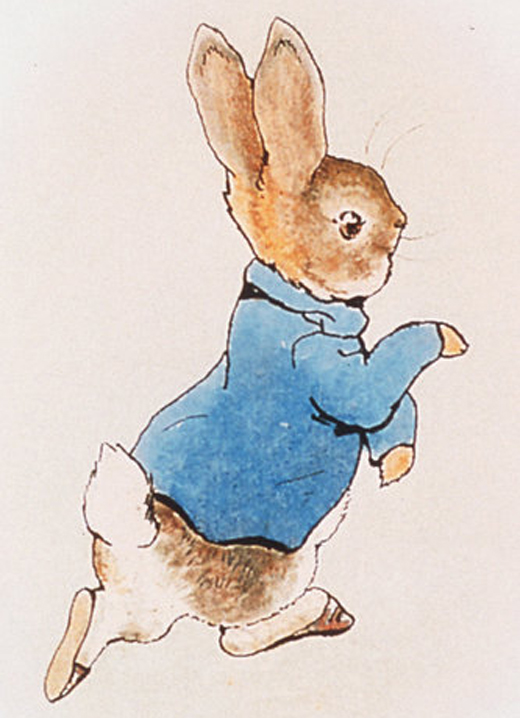 PETER RABBIT IS BACK
Also in early 2020, on the other end of the sequel spectrum, there is Peter Rabbit 2, featuring the talents (voices, as well as live-action acting) of Domhnall Gleeson, Rose Byrne, James Corden, and David Oleyowo. Gleeson – who was just in the Irish-American crime caper The Kitchen, and will be in a little film called The Rise of Skywalker in December – reprises his role as Thomas McGregor, for another round of chicanery and adventures based on the famous Beatrix Potter stories, with the titular bunny (voiced by Corden), his pal Benjamin, and a menagerie of other mischievous creatures.
℘℘℘
COPPOLA'S CONTEMPORARY COTTON CLUB
Much of the talk at this year's New York Film Festival (running through October 13) will be about Martin Scorsese's epic The Irishman. In fact, time will be set aside to talk about The Irishman – and Scorsese's entire career – when Kent Jones interviews the acclaimed director and film historian on Saturday, September 28, at Alice Tully Hall. Another legendary director, Francis Ford Coppola, will also be front and center at the NYFF. Best known for the first two Godfather movies, Coppola will also be talking about an updated version of his 1984 movie The Cotton Club – the screenplay of which was written by celebrated Irish-American novelist William Kennedy.
Kennedy teamed up with Coppola right after the former was awarded the Pulitzer Prize for his "Albany cycle" novel Ironweed, which was later turned into a film starring acting legends Jack Nicholson and Meryl Streep.
Film Festival organizers describe The Cotton Club as a "stylish throwback to those 1930s Hollywood standbys, the gangster film and the musical." It "was considered a costly disappointment, altered seemingly irrevocably due to behind-the-scenes conflicts with producers and financiers. Yet this sophisticated, witty, wildly ambitious movie…was always something special, a rousing American entertainment that was both an evocation of the work of such directors as Raoul Walsh and William Wellman and a loving recreation of the period itself."
Bob Hoskins plays Irish-American gangster Owney "The Killer" Madden in The Cotton Club, while a young Nicholas Cage (who is Coppola's nephew) portrays Vincent Dwyer, who seems an awful lot like the infamous hood Irish Vincent "Mad Dog" Coll. Richard Gere plays a more peaceful type, Irish-American musician Dixie Dwyer. The Cotton Club screens, along with a Coppola Q&A, on October 5 at Alice Tully Hall.
℘℘℘
GAVIN O'CONNOR'S NEXT FLICK
Irish-American director Gavin O'Connor has had an interesting Hollywood career. The Long Island-reared O'Connor made a name for himself with smaller films like 1999's Tumbleweeds and the 2004 drama about the 1980 U.S. Olympic hockey team Miracle. In 2008 came what seemed to be a breakthrough – the epic Pride and Glory, starring Colin Farrell, Ed Norton, and John Voight. The film – written, directed, and produced by O'Connor – harkened back to 1970s cinema that strove to be both very serious and very entertaining. It explored the dysfunctional Irish-American Tierneys, a family of New York police officers dabbling in secrets and corruption. For all of this potential, however, the film received mixed reviews and barely broke even at the box office. Still, big stars appeared in O'Connor's subsequent gritty movies – Tom Hardy in Warrior, Natalie Portman in Jane Got a Gun, and Ben Affleck in The Accountant. Affleck is back again in O'Connor's forthcoming spring 2020 film The Way Back, about a one-time basketball star named Jack Cunningham, whose life has run off the rails. 
Cunningham tries to get his life together by becoming the basketball coach at his former high school. Comedian Al Madrigal and Janina Gavankar also star. 
℘℘℘
NEXT ROCKER IN LINE FOR A BIOPIC?
Freddie Mercury and Elton John have already gotten the Hollywood rock-n-roll bio treatment. A Boy George (born George O'Dowd, to Irish parents in England) flick is in the works. So it makes sense that the next rocker to move from music to movies is Irish punker Shane MacGowan.
Hollywood legend Johnny Depp and Irish rising star Barry Keoghan are slated to star in a film about the famously colorful and decadent singer of The Pogues and his wife Victoria Mary Clarke.
The movie will focus on Shane and Victoria's romance, as The Pogues were trying to hit it big with a mix of Irish folk and Brit punk in the 1980s. MacGowan was born in England to Irish parents and spent lots of time in Tipperary before falling under the spell of 1970s punk like The Clash and The Sex Pistols. As well-known for his wild ways as his electrifying music, MacGowan and The Pogues had several unlikely hits, including the Christmas classic "Fairytale of New York" and the raucous "Body of an American," which was featured numerous times in the classic TV drama The Wire – whenever a police officer was buried. As for Barry Keoghan, you know he's on the cusp of the big time because he's moving from Indy Irish dramas (like '71 and Black '47) to centuries-spanning superhero movies. In 2020, he will appear in Green Knight (based on the old Sir Gawain tales) as well as The Eternals, one of the next big Marvel Comics Universe movies, which also stars Angelina Jolie and Salma Hayek. Keoghan will also appear in the FX network's cable drama Y, a sci-fi series about a post-apocalyptic world in which only one male has survived.
℘℘℘
STUNTMAN TROUBLES
Finally, he may not have been the most glamorous Irish Hollywood player, but Anthony "Bronco" McLoughlin – who died back in March – lived quite a life. As a supporting actor and stuntman, he worked on Stars Wars and Gangs of New York. Legend has it that on the set of Raiders of the Lost Ark, he taught Harrison Ford how to use Indiana Jones' beloved bullwhip. Born in Kildare, McLoughlin – who was 80 when he died – also appeared in The Mission and Total Recall, eventually earning his way into something called the Stuntmen's Hall of Fame, which is based in Moab, Utah, but is currently without a home due to financial trouble. ♦