A festival showcasing the best of contemporary Irish film took place at the beautiful American Film Institute Silver Theatre and Cultural Center in Silver Spring, M.D. It was six days of feature films, short programs, and documentaries, with post-screening discussions and meet-and-greet receptions that ran from February 27 through March 1.
Some of the highlights included a showing of Seamus Heaney & Music of What Happens, which documents the poet's life, from his birth into a farming family in rural Northern Ireland ​to becoming the finest poet of his generation and winner of the Nobel Prize in Literature in 1995. Six years after Heaney's death in 2013, his wife Marie and his children talk about their family life and read some of the poems he wrote for them, and for the first time his four brothers remember their childhood and the shared experiences that inspired many of his finest works.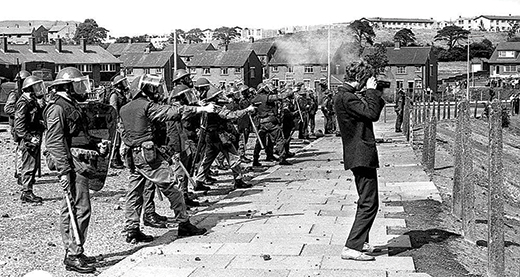 Other documentaries that won high praise include Cumar: A Galway
Rhapsody (top right), a documentary about the diverse glories of the city of Galway celebrated in song, performance, and image. The documentary was directed by Aodh Ó Coileáin (The Lark's View), who spoke at a post-screening reception. The film Shooting the Darkness, by documentarian Tom Burke (Losing Alaska) artfully tells the powerful stories of the Irish men who unwittingly became war photographers on the streets of their own towns during Ireland's Troubles. The evocative film Katie, which follows champion boxer Katie Taylor as she attempts to rebuild her career after a year of turmoil threatened to derail it, also got a great reception.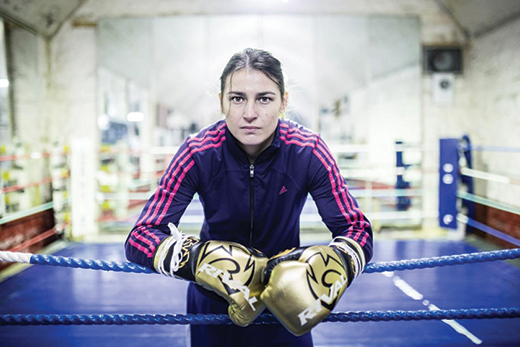 The festival was presented by Solas Nua ("new light" in Irish), an organization based in Washington, D.C. Founded in 2005 with a mission to bring the best new Irish artistic talent to American audiences, Solas Nua has a growing and increasingly diverse audience attracted by its programming. For over a decade now it has brought audiences an exciting mix of modern Irish theatre, music, dance, visual arts, film, and literary events, including the annual Capital Irish Film Festival and Irish Book Day. ♦