Gabriel Before He Was Famous
Legendary Irish actor Gabriel Byrne continues to make headlines – on the page and screen.
Byrne's new memoir – Walking With Ghosts – explores in sometimes painful detail the abuse he suffered at the hands of a priest when he was growing up, as well as an episode he described as a kind of revenge.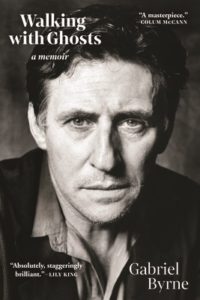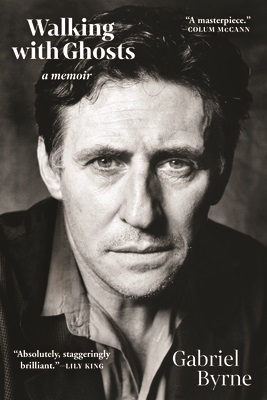 Byrne – who can currently be seen in the 2020 Netflix crime drama Lost Girls, as well as the Amazon Prime thriller ZeroZeroZero – has been a Hollywood headliner for decades. But some of the most memorable moments in Walking With Ghosts explore life long before he was famous.
After vividly recalling several episodes of clergy abuse when he was younger, Byrne writes about a priest who was physically abusive in class. One day, young Gabriel and some classmates set out for a measure of revenge.
"We crouched behind a wall and waited to ambush him as he cycled out one evening for his daily jaunt," writes Byrne. "The stones we threw mostly missed but one struck, knocking him to the ground. He lay in a heap on the road, blood reddening his white hair, wheels still spinning.
A few days later, he appeared before us, head and face cut, arm in a sling. The head brother's voice boomed around the playground. He said 'I want the curs responsible for this vicious and cowardly attack to present themselves. Now!' There was silence… Nobody moved.
"We were all for one and one for all."
In fact, Byrne also says this later played a role when he decided not to press charges against a British soldier who assaulted him in London.
"One night we were waiting for a cab. Behind us loitered a group of drunken soldiers, also waiting for a cab," Byrne writes.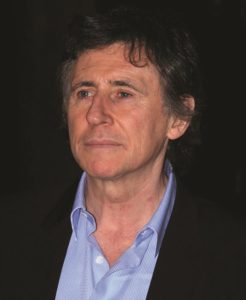 One of the soldiers – who had returned that day from Northern Ireland, where they'd been on a six-month tour of duty, according to Byrne – became belligerent and then violent.
"His fist smashed into my face. I went down. They kicked my ribs, my head and face with their soldier's boots."
A police officer later said to Byrne: "Suppose it was your accent that set them off."
Yet, when shown a photo of the suspects, Byrne recalled: "They were working class kids, no more than 18 or 19-years-old. (I said)… I don't want to press charges."
Joni Mitchell: Fighting Irish
Folk legend Joni Mitchell is looking to her Irish roots in a mammoth new recording collection – and to assist in her recovery following a brain aneurysm.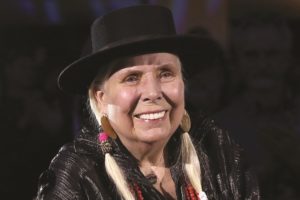 Mitchell, who was stricken with polio as a child, recently said: "You know what? I came back from polio, so here I am, and struggling back. Just inching my way along. I'm showing slow improvement but moving forward."
The acclaimed singer of "Both Sides Now" – who also wrote a song called "Magdalene Laundries" for her 1994 album Turbulent Indigo – then said: "And, you know, I got my speech back quickly, but the walking I'm still struggling with. But I mean, I'm a fighter. I've got Irish blood!"
Mitchell, who was born in Alberta, Canada, and recently celebrated her 76th birthday, was found unconscious at her home in March of 2015.
In October, she released a five-disc collection of music called Joni Mitchell Archives/ Vol. 1: The Early Years (1963-1967). It includes classics such as "House of the Rising Sun" and "Chelsea Morning," but also a version of the Irish classic "Molly Malone," recorded in 1963 for the Saskatchewan radio station CFQC AM.
Honor for Irish-American Dancer
This past summer, California native Faye Driscoll participated in a modern dance festival based in Ireland and inspired by the Irish diaspora.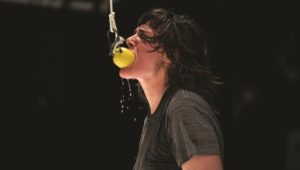 Now, she has been awarded a prestigious New York Live Arts residency that recognizes her monumental artistic achievements, while also assisting with a few more practical matters.
"Faye is one of the most daring makers of her generation, an artist that is impossible to box in," said Live Arts leaders Bill T. Jones and Janet Wong. "It is our hope that (this) award will provide her with the security to imagine and create powerful work, and to continue building the infrastructure for a sustained career."
Driscoll received a Guggenheim Fellowship in 2013 and was a United States Artist fellow in 2016. But this new honor offers something she has never had before.
According to the New York Times, Driscoll "will have health insurance coverage and a salary at the same time" for the "first time in her dance career."
"I feel very privileged that I have received a lot of support and funding and visibility and have done some touring, but the sad truth is that that doesn't equal financial stability, housing stability, health care," Driscoll told the Times. T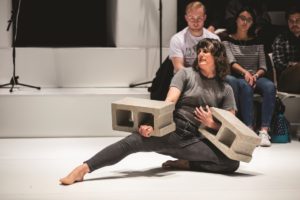 his past summer, Driscoll also took part in the "Dancer from the Dance" modern Irish dance festival, which, drew on the work of Irish choreographers North and South of the border and of the greater Irish diaspora.
Driscoll has said of her work: "I make dances that are mistaken for plays and load-in like installations, sets are designed to break apart, musical scores are made from performers' stomps and voices, props are worn, used and reused for fantasy, excess, and loss. Performers sing, fight, frolic and make love in bursts, like rapid-fire flip books of human emotion.♦
Irish Eye Late Oscars
It might be a very special St. Patrick's Day for Irish newcomer Clare Dunne, show biz veterans Fiona Shaw and Saoirse Ronan, and a couple of Irish American Hollywood veterans.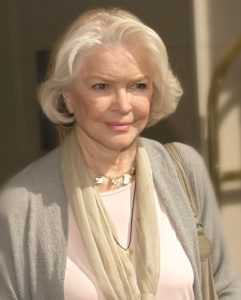 The film and TV worlds have been upended just like everything else in recent months – and that includes Hollywood's closely-watched red-carpet season. This gaudy display of hype and hope always culminates with the Academy Awards, usually held sometime in February.
But this year the nominations will not even be officially known until March 15 – right before St. Patrick's Day.
One little movie starting to gain potential support for several nominations is Herself – a Dublin-set film about an abused woman trying to re-start her life. Clare Dunne's star performance has gotten lots of strong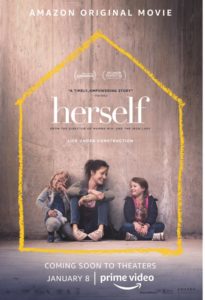 reviews, though Oscar watchers suggest it is more likely the film will get a nod in the Original Screenplay category. The same goes for the well-received Irish animated film Wolfwalkers.
As for the Supporting Actress category, it's a good bet that either Saoirse Ronan or Fiona Shaw – and perhaps both – will be nominated for their turns in Ammonite, alongside star Kate Winslet.
On the Irish American front, Ellen Burstyn (born Edna Rae Gillooly) – having already claimed a so-called acting Triple Crown with an Emmy, Oscar and Tony – is once again expected to get heavy Oscar consideration for her performance in the Netflix movie Pieces of a Woman.
But perhaps the crowd favorite (if decided underdog) for a surprise nomination would be veteran of stage and screen, Irish American actor Peter Gerety.
He is getting lots of attention for his performance in Working Man, after a long career stretching back to the early 80s, and including small roles such as "Irish Driver" in the ABC special "Kennedys of Massachusetts."
More recently, Gerety – a Providence, Rhode Island native – has appeared in The Wire, as well as Irish American TV shows such as Ray Donovan and The Black Donnellys.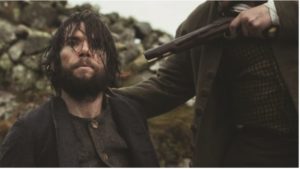 Meanwhile, in other Academy Award news, The Irish Film & Television Academy selected the Irish-language Famine film Arracht as its entry in the 2021 International Oscar race.
Directed by Tom Sullivan, Arracht was selected by a committee made up of Irish Hollywood heavy hitters such as Lenny Abrahamson, Ciaran Hinds, and Fionnula Flanagan. Arracht – which roughly translates into something like "monster" – is set in 1845 during the Irish Famine, and stars Dónall Ó Héalai, Dara Devaney, and Michael McElhatton.
Simply the Best (Actors)
The New York Times recently unveiled a list of the top acting talent, at least so far, of the young 21st Century. One of the big surprises was to see Irish-American Melissa McCarthy alongside acknowledged Irish master thespians Saoirse Ronan and Daniel Day-Lewis.
"Since making the transition from TV to movies, McCarthy has repeatedly demonstrated her range and exhilaratingly helped demolish regressive ideas about who gets to be a film star," critic Manohla Dargis writes. "No movie has served her better than Spy (2015) in which she plays Susan, a timid C.I.A. analyst who's sent on an outlandish mission that allows McCarthy to mince and then delightfully swagger."
Fellow critic A.O. Scott focused on McCarthy's turn as Lee Israel in Can You Ever Forgive Me?
"(Israel) shares a fast and furiously aggressive verbal wit with some of McCarthy's other creations, like Tammy in Tammy (2014) and Mullins in The Heat (2013)."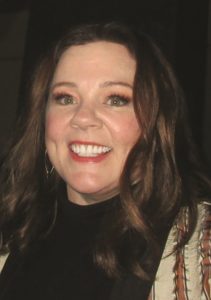 But Lee (Israel) "was a real person," and ultimately McCarthy was up to the challenge and then some.
"There's no way you can forget her," Scott concludes.
Of Ronan, Scott said: "How many different ways can one person come of age? Growing up is a lot of what young people do in movies, but few actors have been doing it for so long, or with such nuance, intelligence and variety as Saoirse Ronan."
Of Day-Lewis, Dargis said he is one of the most revered actors of the past half-century, a reputation based on his dazzling filmography and burnished by an aura of greatness that has grown to near-mystical proportions." – T.D.♦