Kennedy History Unearthed
From New York City to Limerick, we continue to discover more and more about Irish America's famed Kennedy clan.
According to the Irish Independent, a "crumbling stone ruin of a cottage belonging to John F. Kennedy's ancestors was unearthed" in Bruff, Limerick, by workers clearing way for a new path.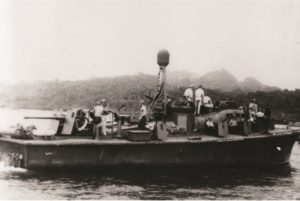 "The farmhouse was the residence of Mary Lenihan – one of JFK's great-great grandmothers – before she moved down the road after marrying her neighbor Edmund Fitzgerald in 1828. She gave birth to Mary Fitzgerald in 1832 but is thought to have died soon afterwards," the Independent noted.
Meanwhile, back in April, workers in northern Manhattan pulled a decaying boat from the Harlem River that also had a Kennedy connection.
The boat once belonged to a college teacher named Redmond Burke who docked it at a pier off of 208th Street, in the upper Manhattan neighborhood of Inwood.
Using the boat's hull number, Burke and his students researched the vessel's history and discovered that during World War II, it was commanded by a Navy lieutenant named John Fitzgerald Kennedy, who'd made a name for himself with his actions on another boat, the PT-109, before moving on to politics.
This did not prevent the boat from falling into disrepair, and eventually sinking, settling into the muck of northern Manhattan. There it remained until the MTA brought in cranes to bring the vessel to the surface, as part of a project to keep the 207th Street train yard from flooding.
JFK's old boat – what's left of it, anyway, may or may not end up at his presidential library in Boston.
Hope for 2021 St. Pat's Parades
Many cities have already cancelled March 2021 St. Patrick's Day parades because of the Coronavirus pandemic. However, others who have taken a wait and see approach got some good news with the announcement that a COVID 19 vaccine may soon be available to all.
Cities across the U.S. – from Nutley, New Jersey to Knoxville, Tennessee – have taken the better-to-be safe approach and already cancelled their parades.
Other big parades, however, such as Boston's, are currently scheduled, pending further developments on the public health front.
In New York, the Irish Voice reported, Hilary Beirne, the parade's chief administrative officer, said during a Zoom call with representatives of the parade's affiliated organizations, he "had no idea in relation to what is going to transpire at this point in time. One of the things I'm sure of is that we are going to have a parade. We just don't know what it's going to be like."
And according to Savannah News journalist Adam Van Brimmer, Georgia Irish Americans may want to dust off their green hats and Aran sweaters.
"The 2021 parade is a go – as of this moment," Brimmer writes at savannahnow.com. "The parade committee has submitted its applications 'like normal" yet General Chairman John Fogarty acknowledges "we can hope and pray but we have to be realistic.'
"City leaders are taking a wait-and-see approach as well. Savannah Mayor Van Johnson anticipates a firm decision will be made by the end of the year. Mayor Johnson is haunted by the 2020 parade experience, when he took the unprecedented step of canceling the annual procession just days before the event."
Shanley Will Lead St. John's
Brian J. Shanley has been named the 18th President of St. John's University, and is expected to be on the job by February 2021.
"I have long admired St. John's commitment to the founding mission set forth by the Vincentian community to provide a Catholic education for first generation students in a diverse and inclusive environment," said Father Shanley, a Rhode Island native who previously served as president of Providence College for 15 years. "I look forward to leading our community to remain committed to that mission amidst the unique challenges of the current times."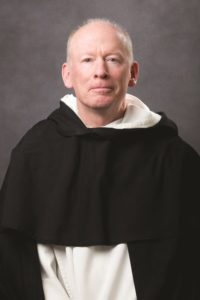 Fr. Shanley is a 1980 Providence College alumnus, who graduated summa cum laude with a degree in history. He was ordained to the priesthood in 1987. He completed a philosophy Ph.D. at the University of Toronto, was later on the faculty at The Catholic University of America, and also worked at the University of Notre Dame and at Emory University. Fr. Shanley's tenure at Providence was marked by substantial improvements to campus facilities and student services.
He was also credited with hiring large numbers of new faculty, diversifying the student body, and strengthening the college's national profile in academics and athletics.
St. John's main campus is located in Queens, with other sites round New York City, and other facilities in Rome, Paris, and Limerick.♦