Dublin Second In Europe For Improving Air Quality
Dublin has been named the second most improved European capital in relation to air quality, according to findings from Uswitch.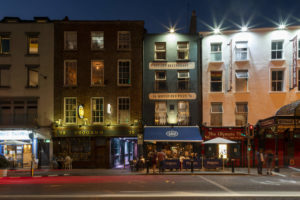 Air pollution in Dublin city has been reduced significantly between 2019-2021, with a 24.76 percent decrease in pollutants. Athens, Greece topped the list with a 34.85 percent decrease.
Air pollution in Dublin was reduced by 32.8 percent between 2019 and 2020 before a 12 percent increase the following year.
Both Athens and Dublin are seeing a return to smog-like conditions as the economy resumes following the easing of lockdown restrictions.
The findings come after a delay in EU air pollution limits was announced earlier this month. A proposal for new emissions standards for vehicles was supposed to be drafted in 2021 but has now been delayed until July.
Air pollutants have a negative impact on both the environment and our health, with new research finding pollution to be a contributing factor to Covid-19 infections.
Cork Whiskey Launched In U.S.
Irish whiskey has become increasingly popular in the U.S., even set to overtake Scotch within the next few years, and now there are more choices than ever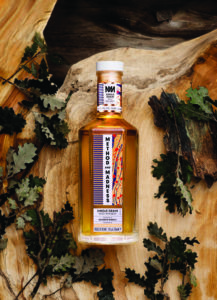 as Method and Madness hits the shelves.
Method and Madness is a range of experimental super premium whiskeys distilled in Midleton, Co. Cork.
Taking inspiration from the famous Shakespearean quote, "Though this be madness, yet there is method in 't." Method and Madness is designed to push the boundaries of traditional Irish whiskey while honouring the tradition and expertise of the Midleton Distillery.
Speaking about the curiosity and creativity necessary to create such bold new flavors, Kevin O'Gorman Master Distiller at Irish Distillers said "It's never a mistake, there's always something you can learn. When you play, you do things you wouldn't normally do and that's when things get really exciting."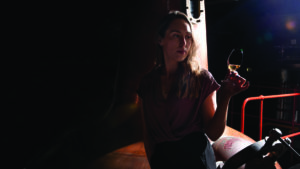 Eva O'Doherty (pictured above) )rose from an apprentice to the Master Distiller in the Midleton Micro Distillery, where the history of the trade surrounds her. "We work in a building built in the 1800s, and a lot of what we do still comes from that era."
However, while paying heed to tradition, in true Method and Madness fashion, Eva believes the range has its own mark to make on the world of whiskey. "We're taking the lead here, not following it," she likes to say.
Kelley Spillane, Head of Sales at Castle Brands, and Business 100 honoree, said of the launch of Method and Madness: "We are very excited to usher in a new era of Irish Whiskies and look forward to a successful partnership with Irish Distillers!"
Ireland Continues Calls For Fix Of Defective Homes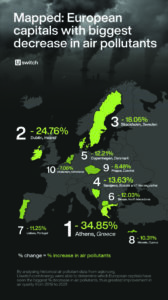 The MICA crisis continues across the West of Ireland, primarily in County Donegal, with constant protests outside the Dáil.
Micas are minerals found in building blocks used on many properties along the west coast. These minerals cause defects, leading to, often irreparable, cracks forming on houses built with these blocks.
In October, MICA protests saw the children living in the many homes affected take charge. The younger generation wrote letters to the Irish government which were read out loud at a demonstration outside the Dáil.
The calls for 100 percent redress have crossed the ocean with many Irish communities supporting the cause, from signs in shop windows in Irish neighborhoods to holding their own virtual protests, from East to West coasts. In 2021, two Irish Americans protested outside Taoiseach Micheál Martin's New York hotel during his visit to the UN Assembly.
Residents of MICA-affected homes reported an escalation in damage to their houses after a series of storms hit the Irish coast in February. ♦