That's the big question the Irish – north and south, and on both sides of the Atlantic – will be asking when they tune into the Academy Awards ceremonies on Sunday, March 27th, at The Dolby Theatre in Hollywood.
No matter who wins, it's going to be a big night for the Irish.
Van Morrison, Jessie Buckley and Ciarán Hinds join Branagh as Irish-born entertainers looking to grab a fistful of Oscar gold at the celebration, slated to be hosted by actress-comediennes Wanda Sykes, Amy Schumer and Regina Hall.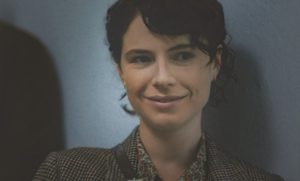 Kerry-born Jessie Buckley earned a Supporting Actress nod for her turn, alongside Olivia Coleman, in the Netflix drama The Lost Daughter.
But most of the Irish attention at the 94th Academy Awards – being held as yet another wave of COVID eases its grip – is going to be focused on Branagh and Belfast, the movie inspired by his coming of age in 1960s Northern Ireland.
Belfast is an intimate look at a relatively typical Protestant family facing relatively typical family issues. But the centuries-old conflict between the British and the Irish, Catholics and Protestants, is about to come hammering down on the family – and the whole community.
The Troubles not only turned Ireland and the United Kingdom upside down, it commanded the attention of the Irish diaspora across the globe.
They also forced changes upon families such as Branagh's own – as well as the one depicted in this touching, biographical film.
Overall, Belfast is up for three Oscars – Best Director, Best Picture, and Best Original Screenplay.
Both Ciarán Hinds and Judi Dench earned nods in their respective supporting categories for the movie.
Van Morrison – born George Ivan Morrison in east Belfast – also earned a Best Original Song nomination for "Down to Joy." (Even though longtime VanMo fans know he recorded an awfully similar song decades back.)
Either way, come Oscar night, it will be hard to ignore the fact that, since 1989, Kenneth Branagh has been nominated for eight Academy Awards, and has won exactly zero times.
To be fair, in case he once again walks away empty-handed, Branagh can dry his Irish eyes with the millions in cash his latest action blockbuster Death on the Nile is raking in.
Looking ahead – what's next for Ireland's Oscar nominees? 
Branagh should have himself a blast playing British playboy mayor turned Prime Minister, Boris Johnson, in an upcoming TV drama called This Sceptred Isle.
Based on Britain's initial response to the COVID crisis, This Sceptred Isle is currently planned as a five-part series to be aired on Sky Atlantic in the fall.
Branagh will play Johnson, who has weathered various typhoons of controversy during the pandemic, all the while maintaining his reputation as an often brash, often reckless politician.
As for Ciarán Hinds, he is set to appear in what may be next year's big Irish Oscars movie – The Wonder, based on Emma Donoghue's stunning novel of the same name.
Shot in Ireland, starring Florence Pugh, Niamh Algar and Brian F. O'Byrne – along with Hinds – The Wonder is set in 1800s Ireland, at a time when young girls may or may not have fallen under religious spells, refusing to eat, and raising heartbreaking questions for their families, villages, and the shocked outsiders who come to help.
Slated for release later this year or early next, reports and photos from The Wonder set have started to trickle out.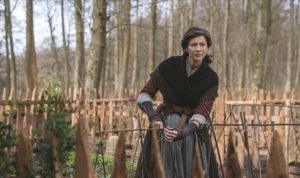 "Bringing this powerful novel … to the screen not only offers me the chance to portray the collision between reason and faith, individual and community, obedience and rebellion, but also to explore my own interpretation of what a 'period' film can be," director Sebastian Lelio told Vanity Fair.
Oddsmakers also believe Martin McDonagh's Banshees of Inisheer will get lots of attention at the 2023 Oscars.
Ciarán Hinds will also be seen in the upcoming drama Cottontail – alongside fellow Irish Oscar nominee Jessie Buckley.
Buckley will also appear in the upcoming horror-drama Men, written and directed by Alex Garland, as well as Women Talking, based on Miriam Toews' novel.
If you can't wait for all those projects, Belfast star Caitríona Balfe's popular series Outlander returns to the Starz network in March.
As the Express newspaper recently noted, Outlander "has been renewed for an 8-episode sixth season and a 16-episode seventh season."
Beyond that, the future of Outlander is a little more hazy, Balfe said recently. "I don't know," Balfe told Radio Times. "Those decisions are sort of out of our hands."♦