The National Famine Museum, Strokestown Park, and Irish Heritage Trust have released
Ira Aldridge: Black Tragedian in Ireland
in collaboration with Professor Christine Kinealy from the African American Irish Diaspora Network and Ireland's Great Hunger Institute at Quinnipiac University, as part of its
Great Famine Voices
2023 season which is funded by the Government of Ireland Emigrant Support Programme.
Ira Aldridge: African Tragedian in Ireland tells the story of one of the most remarkable Black Abolitionists in Famine Ireland. Ira Aldridge was unique as an African-American actor and abolitionist who performed and toured in Ireland at the height of the Great Hunger in 1847-1848. His powerful and moving dramatic performances raised awareness of enslavement and persecution for many years, though he remains little known in the country of his birth.
Read Professor Christine Kinealy's piece on Ian Aldridge from October 2021.
---
Great Famine Voices 2023 Schedule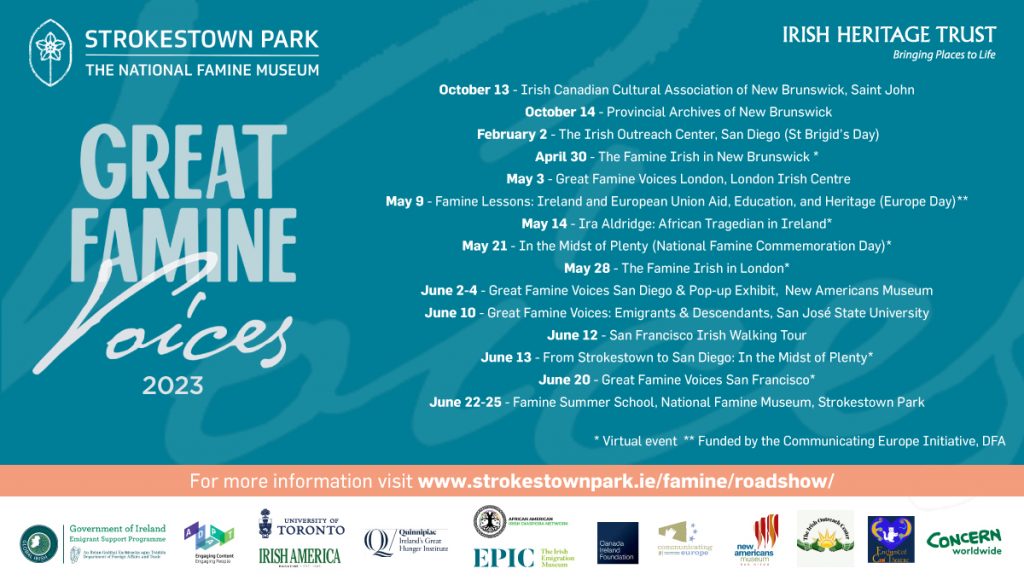 You can watch all Great Famine Voices 2023 season videos on the Strokestown website.