2022 Global Irish Festival Series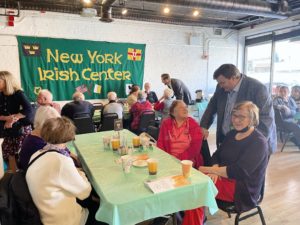 Minister of State for Overseas Development Aid and Diaspora, Mr. Colm Brophy T.D. undertook a two-day visit to New York on Monday 18th of April as part of a series of stops across North America to meet with Irish-American communities and to highlight the return of the Global Irish Festival Series.
The Minister's visit was an opportunity to engage with Irish-America in the wake of the Covid pandemic and to see firsthand the special community-based support measures put in place through the Irish Government's Emigrant Support Programme. The Minister met with representatives from the Emerald Isle Immigration Center in the Bronx, the Aisling Community Center in Yonkers, and the New York Irish Center in Queens. He also met with Solace House, a crisis support agency, which provides counseling services for Irish across the New York area.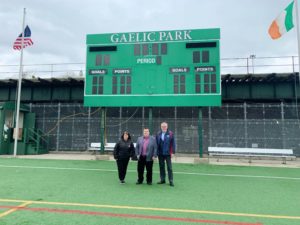 GAA President, Larry McCarthy, and New York GAA Chairperson, Joan Henchy, welcomed the Minister to Gaelic Park in the Bronx on Tuesday, where they discussed the growth of the GAA in New York. GAA representatives also outlined their long terms plans for the future development of Gaelic Park.
On Wednesday, Minister Brophy promoted Ireland as the place to visit this year by launching Fáilte Ireland's Global Irish Festival Series at the Consulate General in New York. The series places Ireland's counties at the center of an effort to connect with their diasporas, and to build new relationships and ties that can boost tourism opportunities in each of Ireland's counties.
Addressing guests at the launch of the Global Irish Festival Series on Wednesday, Minister Brophy said: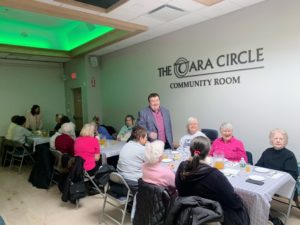 "Festivals play a key role in delivering memorable visitor experiences and providing both overseas and domestic visitors with a unique reason to choose a destination. This year, the Global Irish Festival Series takes place along the Wild Atlantic Way and it is wonderful to see its return after a two-year gap."
Speaking following his meeting with representatives from diaspora organizations, Minister Brophy praised their efforts to support communities across the New York area:
"Our links with our Irish communities abroad are vital and it is important that we support the bonds of heritage and affinity, retaining the relationship between Ireland and her diaspora," he said, adding:
"I have in the past two days visited Irish Centres in Yonkers, the Bronx, and Queens, and I have seen first-hand the vital work which they are able to undertake with the support of the Government's Emigrant Support Programme."
Minister Brophy continues his visit onwards to Atlanta, Georgia.
Taoiseach Meets With Ukrainian PM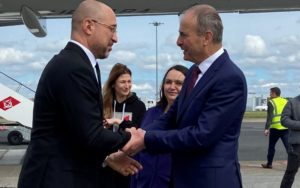 Taoiseach Micheál Martin had a brief meeting with Ukrainian Prime Minister Denys Shmyhal at Shannon Airport this week.
The two parties held an hour-long discussion on the ongoing war and humanitarian crisis in Ukraine before PM Shmyhal continued his journey to Washington DC.
Following the meeting the Taoiseach said:
"Prime Minister Shmyhal gave me a first-hand account of events on the ground in Ukraine, of the appalling massacres in Bucha in particular, and the continuing attacks on civilians and on towns.
"Clearly the strategy of the Putin regime is not just killing people in an immoral and unjust war in Ukraine, but of causing huge international instability around energy and food."
Martin said the two discussed a sixth round of sanctions while the Ukrainian PM also reiterated the need for support of Ukraine's application to join the European Union.
Ancient Order of Hibernians to Save World War II Ship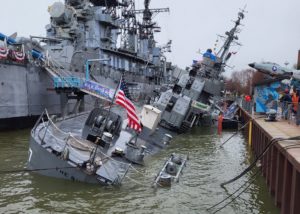 The New York Ancient Order of Hibernians (AOH) has launched a fundraising campaign to save the USS Sullivans.
Last week, the destroyer ship had begun taking water at the Buffalo and Erie County Naval and Military Park, where It has been on display as a museum.
The USS Sullivans is a decommissioned World War II Fletcher Class destroyer dedicated to the single greatest loss suffered by anyone's family in the war. The Sullivan Brothers were five Irish Americans from Iowa who lost their lives while serving in the Pacific.
"The New York State Ancient Order of Hibernians is shocked by the images published of the decommissioned The USS Sullivans sinking at Buffalo and Erie County Naval and Military Park," said the statement released by the AOH. "The pictures of the decks of this proud vessel, which earned nine battle stars in World War II and two more during the Korean War, being awash with the American flag just barely above water is heartbreaking.
"While the Sullivans should hold a position of respect for all Americans, it has a special place in the hearts of Irish Americans."
New York Senator Chuck Schumer has joined the fight to save the iconic ship.
For more information on donations to this cause click here.
Bronx Screening of Famine Documentary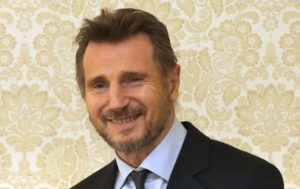 YoFi Fest (Yonkers Film Festival) has partnered with the Aisling Irish Community Center in the Bronx to present a series of films including The Hunger which will be screened at the center on April 24th.
The Hunger is a feature-length documentary, narrated by Liam Neeson, which sets out to reveal the extraordinary and appalling story of one of the worst humanitarian disasters of the 19th Century, the Great Famine.
More information about the film and the Irish Cinema Showcase is available on the YoFi DMAC website.
Irish Novel Among Florida's Banned Books
Irish author Sally Rooney's hit novel Normal People is among 58 books banned in Florida.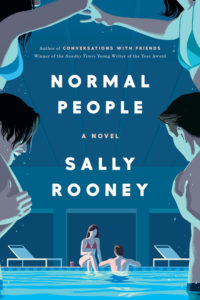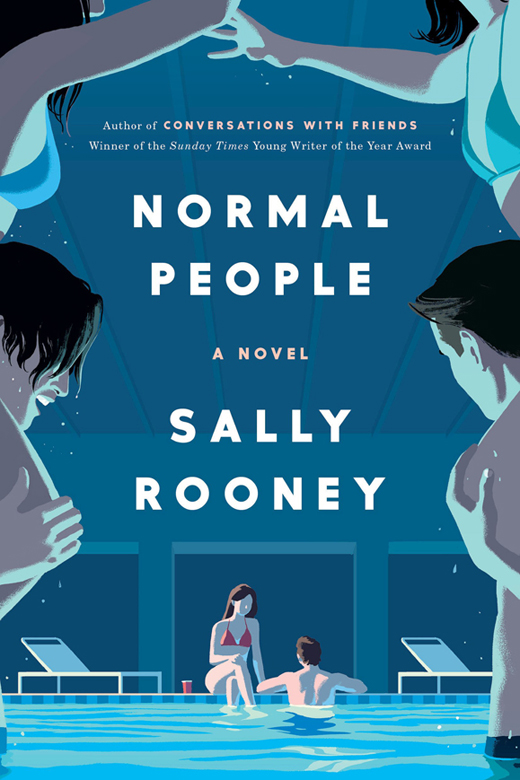 The move follows the introduction of legislation, signed into law by Florida governor Ron DeSantis, which allows school workers to remove books that they feel are unsuitable for younger readers.
The new law also requires specific training for those selected library materials.
While topics such as critical race theory have been prominent among the material banned, LGBT content has also been a common theme.
For a full list of books banned click here.
Those We Lost
Young Camogie Player Dies Following Match Accident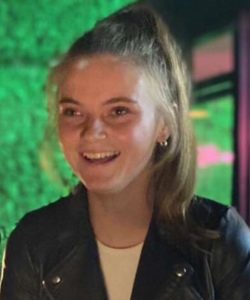 A 20-year-old camogie player from Co. Galway passed away earlier this week after suffering head injuries during a match.
Kate Moran initially walked away after an accidental collision on the GAA pitch but later collapsed from her injuries. The game was abandoned as medical attention was given to Ms. Moran who passed away 24 hours later in hospital.
Ms. Moran was a prominent minor player on both the club and inter-county scene and her father holds several All Ireland hurling titles.
Ms. Moran's club, Athenry Camogie Club, paid tribute to their player in a statement released shortly after her death.
"This is a terrible tragedy for her family, our club, and our community. We are deeply saddened by these events.
"She was a tremendous role model for our many underage players and a wonderful leader both on and off the field of play," the statement said. "Her bubbly personality will be remembered for eternity."
Ms. Moran was laid to rest this week in her home county of Galway. She is survived by her parents, Mary and Cathal, her brother Thady and her sisters Leah Saoirse.
Irish Department of Foreign Affairs Advisor Passes Away
The Irish Department of Foreign Affairs mourned the loss of legal advisor James Kingston this week.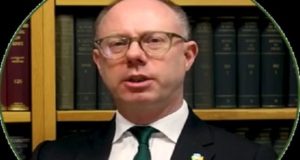 Mr. Kingston was a qualified barrister who joined the department in 1995. He began his role as legal advisor in 2009, advising on EU and human rights law. Mr. Kingston provided legal counsel to the department on matters ranging from Brexit and the Lisbon Treaty to the International Criminal Court.
Mr. Kingston also taught law at Trinity College Dublin.
He is reported to have been unwell for a number of years.
"The passing of such a brilliant, principled and compassionate individual and public servant is a huge loss to those who loved him, to this department, and to public life," the DFA said in a statement.
"We have lost a colleague of great conviction, intellect, and courage. We have also lost a thoroughly decent and thoughtful person. He will be deeply missed." ♦