On Saturday, October 15, at Calvary Cemetery in Queens, New York, headstones were placed on the graves of Thomas Hassett and Michael Harrington to the tune of a bagpiper from the County Cork Association of NY Pipers.
The pair, who had been buried in unmarked graves, were both from Cork. They, along with 61 other Fenians, including John Boyle O'Reilly, had been rounded up in the summer of 1865, and sent to Fremantle penal colony in Western Australia, for plotting to overthrow the British and free Ireland.
By 1875 many of the Fenian prisoners had been released except for those, like Hassett and Harrington, who had previously served in the British Army. They had been charged with treason and given life sentences.
Father Patrick McCabe, a local priest (who some years earlier had helped O'Reilly escape), smuggled out a letter from one of the detainees to John Devoy, the Clan na Gael leader in New York outlining the terrible conditions the prisoners were enduring.
Devoy and O'Reilly (by then the editor of The Pilot newspaper in Boston), came up with a plan to rescue the men. They organized the purchase of a whaling vessel, The Catalpa, which arrived in Bunbury, Western Australia, on March 26, 1876, and in a dramatic effort that is made for the big screen, six of the men were rescued, arriving in New York on August 19, 1876, to be greeted by a cheering crowd of thousands.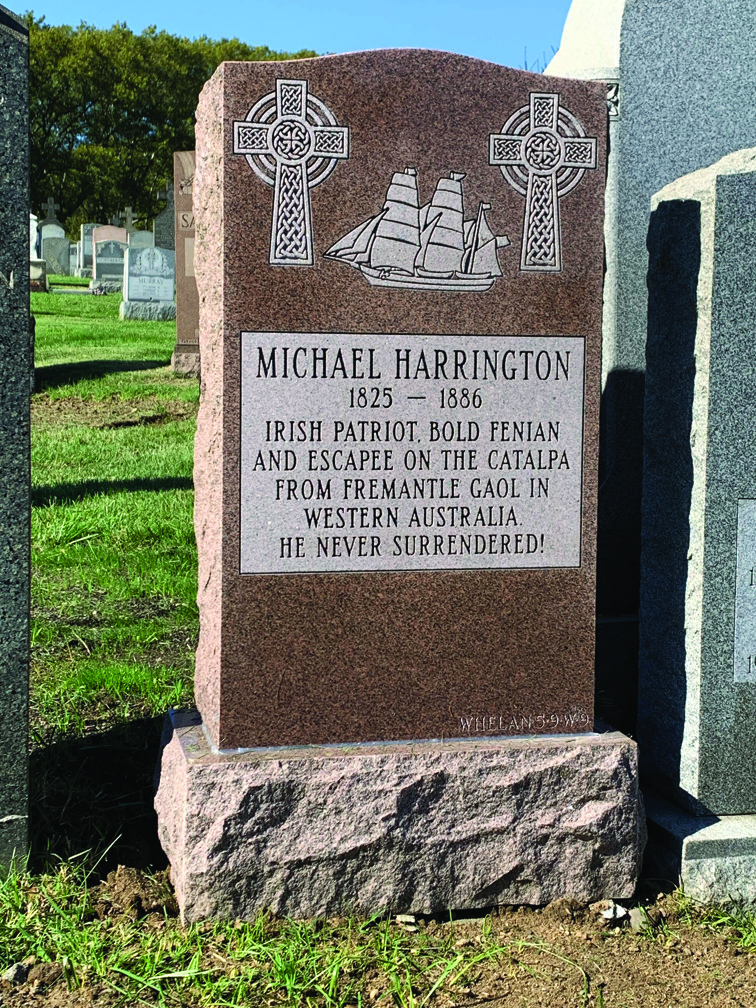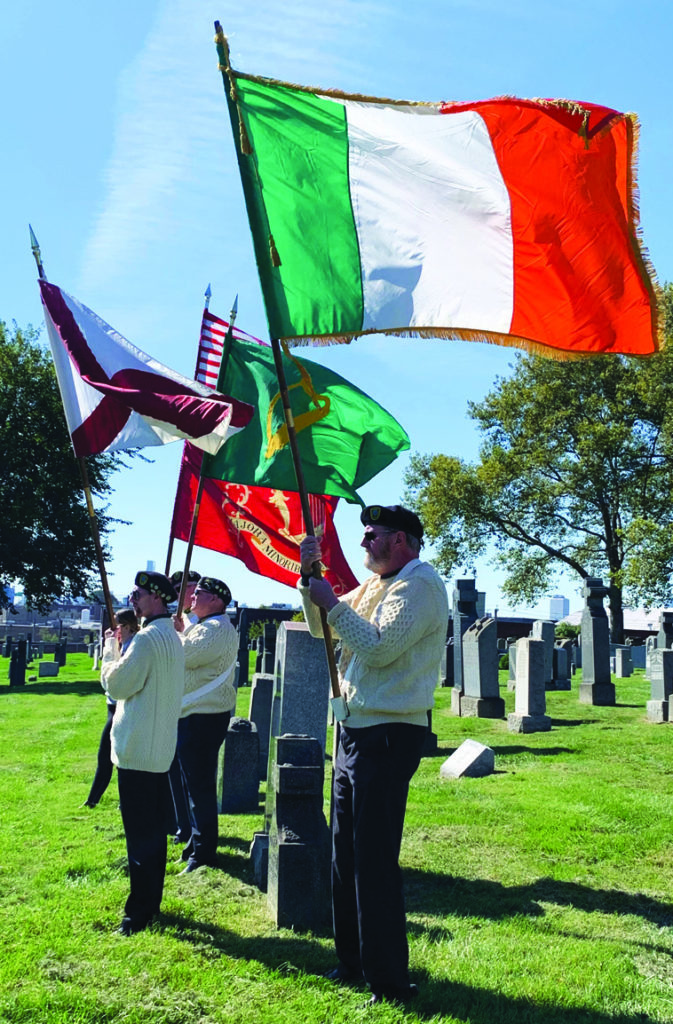 James Ryan, the great-grandson of the heroic skipper of the Catalpa, George Anthony. (On its arrival in New York Clan na Gael gifted the ship to Anthony), was one of many who turned out to witness the installation of the grave markers in October.
The event was the culmination of a long effort by George McLaughlin, director of the Fenian Memorial Committee, to commemorate the Fenian dead.
The Committee had previously installed markers on the graves of the four other Fenians who escaped on the Catalpa: Thomas Darragh, Martin Hogan, Robert Cranston and James McNally (also known as James Wilson). And placed a marker on the grave of the brave priest, Father McCabe, of County Mayo, who had to flee Australia after the Catalpa rescue and ended up in Minnesota.
The event in October was sponsored by the Ancient Order of Hibernians, Peter Kissell, who matched donated funds, Dennis McCarthy of the Cork Association of New York, and many others across the U.S., including singer Judy Collins, who made donations.
In a phone call with Irish America, McLaughlin talked about his involvement.
"Years ago, with a small group of avid immigrant high school students, Irish American activists and community historians, I began looking back at some of those dead, trying to make out their faces, their lives. After another familiar activist told me, 'There's a Fenian buried near you. You might want to find out more about him.'"
That Fenian was James McNally, whose letter had spurred the Catalpa rescue.