Tourism Ireland Announces €78 million Marketing Strategy to Promote Irish Vacations in 2023
On Monday, January 16, Tourism Ireland revealed the blueprints of a €78million marketing strategy that promotes Ireland as a vacation hotspot for overseas visitors in 2023. Their plans were announced at an event on Monday and attended by 500 tourism industry leaders from Ireland and Ireland's Tourism Minister Catherine Martin.
The strategy includes ads featuring Ireland's most popular actors – Sharon Horgan from Bad Sisters and Derry Girls stars Saoirse Monica Jackson and Jamie-Lee O'Donnell.
At the launch, Minister Martin said, "I want to commend Tourism Ireland for the comprehensive marketing strategy they have put in place for 2023. "In particular, I welcome the focus on embedding sustainability across all its activities, the increased consideration of the environmental impacts of tourism and the focus on increasing representation of holidaymaker diversity."
The leading tourism organization strives to break even or go beyond pre-pandemic tourism levels by attracting what they call "value-adding tourists" by focusing on luring "visitors who stay longer, spend more in the regions and in Northern Ireland, arrive during the shoulder season and consider their impact on the environment."
Social media and digital marketing, publicity, and ad programming are all parts of their massive marketing campaign to attract more visitors from the four top tourist markets: the U.S., U.K., Germany, and France.
Niall Gibbons, Chief Executive of Tourism Ireland, said: "As we emerge from Covid, our priority for the year ahead is to drive the return of revenue from overseas holidaymakers to pre-pandemic levels and to ensure that overseas tourism contributes to economic sustainability.
"Above all, the need for Tourism Ireland to adopt a flexible and agile approach, taken over recent years, will continue in 2023 and beyond."
On January 10, Gibbons, who spent 21 years working with the organization and 14 years as Chief Executive, announced his plans to step down from the role in April.
"After 21 great years with Tourism Ireland, 14 of them as Chief Executive, I have informed the Chairman of my intention to step down from my role in April 2023. Being CEO of Tourism Ireland has been an honour and a privilege," he posted on Twitter.
Comments following his announcement echoed this one from Minister Simon Coveney, who posted: "Niall, good luck for the future. You've done a fantastic job for Irish tourism."
In a follow-up press release, Gibbons elaborated on his retirement, saying: "Thank you all for all the wonderful support. I started with the company just after 9/11 and tourism has weathered many challenges since then, including COVID 19. As we approach the 25th anniversary of the Good Friday Agreement, which gave rise to Tourism Ireland, the time is right for a new challenge. I want to thank everyone for all the support I have received over the last 21 years. I wish the staff of Tourism Ireland and the tourism industry well in 2023 and beyond."
Irish 'Giant' Skeleton to be Removed from British Museum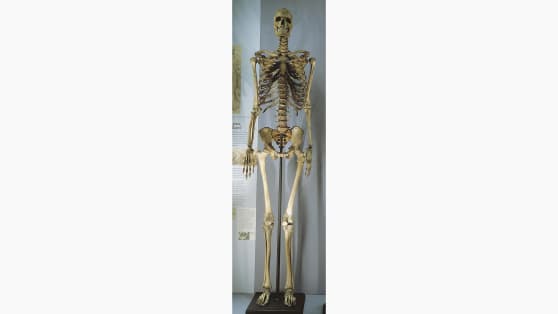 The Hunterian Museum at London's Royal College of Surgeons of England (RCS) is well-known for its controversial exhibit of a skeleton known as the "Irish Giant" – an 18th-century man named Charles Byrne.
Museum trustees announced Byrne's remains would not be part of the 3,000 objects on display upon its reopening in March.
"During the five-year period of closure of the Hunterian Museum, the Board of Trustees of the Hunterian Collection reviewed and discussed the sensitivities and the differing views surrounding the display and retention of Charles Byrne's skeleton," read a statement from the Museum.
Byrne was born in Littlebridge near Lough Neagh in Northern Ireland in 1761 and had an undiagnosed benign tumor in his pituitary gland, which controls growth hormones. The tumor caused conditions modernly known as acromegaly and gigantism, causing his bones to grow comparably larger than others and resulting in a height of 7 feet and 7 inches tall.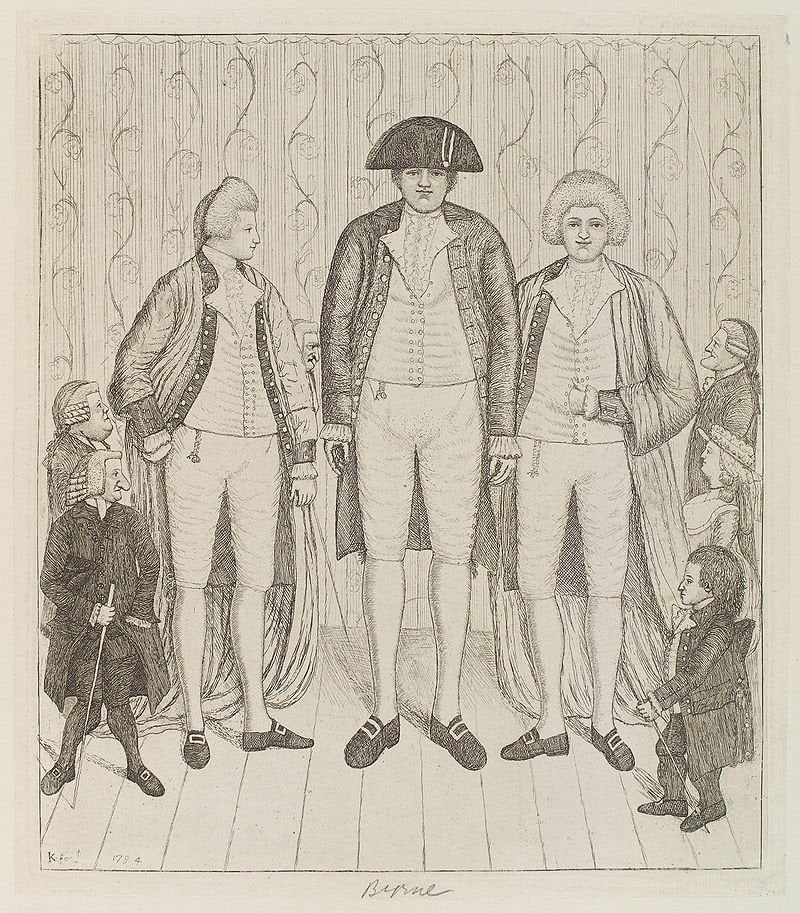 Byrne died in 1783 at age 22 after spending the last years of his life exhibiting himself as the "Irish Giant" in Edinburgh and London, where he met surgeon John Hunter – a man Byrne described to his friends as someone who had a "reputation for collecting unusual specimens for his private museum" and expressed concerns about Hunter dissecting his body when he died.
In 2011, ethicist Len Doyal and lawyer Thomas Muinzer published a paper in the British Medical Journal, arguing for eliminating Byrne's skeleton in the museum, and his last wished should be honored. "Byrne told friends that when he died his body should be sealed in a lead coffin and buried at sea," Doyal and Muinzer wrote.
"When Hunter found out [of Byrne's death] he managed to bribe one of [his friends] and when the friends stopped overnight on their way to bury Byrne in the English Channel, his body was replaced with heavy objects. Hunter thus acquired the body," Doyal and Muinzer assert.
Though the institution is removing Byrne's remains from display, it is entirely unclear what further research it plans to carry out on the body. An article in Smithsonian magazine claims that the museum trustees decided to keep the skeleton for "bona fide research" into acromegaly and gigantism, ultimately opposing Byrne's explicit wishes.
"Our suspicion is that the museum still wants medical students simply to see the skeleton in private, which again would go against Byrne's documented wishes," Doyal and Muinzer said in a joint statement following the removal announcement.
"His skeleton should be buried at sea, we think with great fanfare," the duo said.
In addition to removing Byrne's skeleton from the displays, the museum will launch a program that explores "issues around the display of human remains and the acquisition of specimens during British colonial expansion," which starts later this year.
Banshees of Inisherin Nominated for 10 BAFTA Awards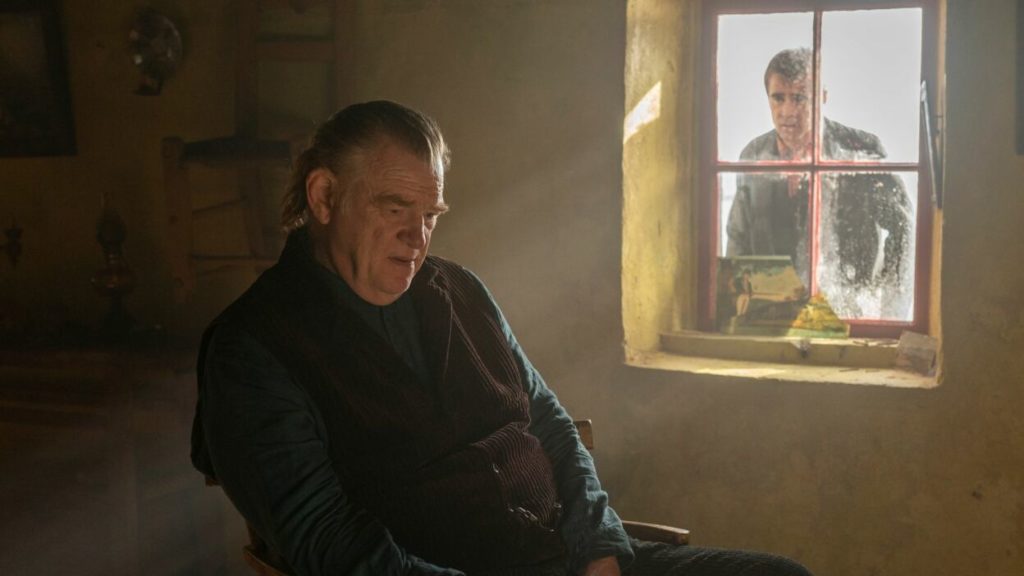 After bringing home 3 Golden Globes last week for Best Actor and Best Picture in Musical or Comedy, and Best Screenplay, The Banshees of Inisherin is in another week of headlines following 10 BAFTA award nominations on Thursday, January 19.
The Irish film, starring Colin Farrell, Brendan Gleeson, Kerry Condon, and Barry Keoghan and directed by Martin McDonagh, will run against Everything Everywhere All at Once, Triangle of Sadness, and the movie adaptation of Irish writer Niamh Algar's The Wonder.
Categories that the film is nominated for are Best Director, Best Film, Outstanding British Film, Original Screenplay, Leading Actor (Colin Farrell), Supporting Actress (Kerry Condon), Supporting Actor (Brendan Gleeson), Supporting Actor (Barry Keoghan), Original Score and Editing.
The beloved Irish language film An Cailín Ciúin (The Quiet Girl), adapted by first-time director Colm Bairéad from Claire Keegan's novella Foster was nominated for Best-Adapted Screenplay and Film Not in The English Language. An Cailín Ciúin has also garnered massive acclaim, breaking box office records and is the highest-grossing Irish-language film of all time, and was shortlisted in the 2022 Oscars for Best International Feature Film category. At the IFTAs in March 2022, the film won awards in seven categories, for Best Film, Best Director – Film, Best Lead Actress – Film, Best Editing, Production Design, Cinematography, Original Music, and the Screen Island Rising Star Award.
The 2023 nomination is the first time Farrell has been nominated for a BAFTA, alongside Irish actor Paul Mescal of Normal People, who is also on the nomination list in the Leading Actor category.
"We are proud of the role our Awards play in inspiring the public and future filmmakers around the world, and we look forward to celebrating all the nominees and their films at the ceremony next month," Jane Millichip, CEO of BAFTA, said.
This year's BAFTA ceremony will take place on Sunday, February 19th, at 7 pm on BBC1, hosted by Richard E Grand and Alison Hammond.
"I am humbled": Irish-American Kevin Conway Named as Grand Marshal of NYC St. Patrick's Day Parade
Long Island native Kevin Conway, a fourth-generation Irish-American, was chosen as Grand Marshal for the 2023 NYC St. Patrick's Day Parade and formally introduced at an Irish Consulate reception by Parade chairman Sean Lane to Irish and Irish-American dignitaries in New York City.
The parade's board of directors unanimously selected Conway to lead marchers up Fifth Avenue for his charitable donations and involvement in numerous education and social service charities and organizations in New York and Long Island.
"I am flattered since the honor of serving as grand marshal is one which carries not only prestige but also a unique responsibility to those of us who are of Irish descent, especially for someone who is New York-born," Conway said at the Consulate reception.
Conway is vice chairman of global private equity firm Clayton, Dubilier & Rice, LLC, and formerly a partner at Goldman Sachs for ten years.
This year's parade theme is the issue of food insecurity – something Conway is deeply passionate about: "For a country of great wealth and a high standard of living, it is somewhat startling to see the hunger statistics in this amazing country. Hunger is one of those problems that can hide below the surface for most people, crowded out of our consciousness by our own worries, by the pandemic, or the economy, or global conflicts, or the headlines in general, but to those who are hungry, an empty stomach is a persistent reminder, a constant worry, and a nightmare that does not go away when you wake up."
"We will be raising awareness of the issue, but also raising money to support soup kitchens and pantries, organizations that feed the poor and provide food and shelter to immigrants, people who are not very different than many of the Irish Americans who arrived in the coffin ships of the middle 19th-century wave of Irish immigrants, fleeing the Great Famine of their homeland," Conway told the guests at the Irish Consulate.
His paternal great-grandfather James Conway, a Drumshanbo Co. Leitrim native, left Ireland in 1885 at age 18 and lived a successful life, becoming a lawyer, judge, and city magistrate. His other ancestors fled during the Great Famine and were poverty-stricken, lived in shanty houses in Manhattan, and of course, faced food insecurity.
On January 5, Parade Chairman Sean Lane announced the Aides selected to serve alongside Grand Marshal Conway at the Parade's delegate meeting.
Among those selected are fourteen "spectacular Irish-Americans" who have performed "years of unselfish, dedicated and distinguished service to the New York and Irish communities and for their contribution to Irish faith, culture and heritage," according to the Parade Council.
"This year we have a bishop, the leader of the NYPD's Police Benevolent Association Union, the National Vice-President of sales at Heineken, USA, the New York State President of LAOH, a Deputy Chief from the Fire Department of New York, a person who has worked with world-renowned TV & movie producers and the person who has led the 69th Regiment for the past 33 years as the regimental pipe Major," Hilary Beirne said at the delegate meeting.