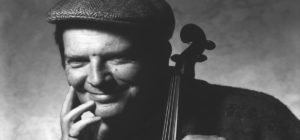 Irish fiddler Kevin Burke has always been a forward-thinking traditional musician. His latest production brings together some of Ireland's leading traditional musicians in a new video series,  "Music from an Irish Cottage,"  scheduled for release later this month on Vimeo.
Each session features two guests, including Sharon Shannon (The Waterboys, Steve Earle), Seán Smyth (Lúnasa), Mick McAuley (Solas), Nuala Kennedy (The Alt), and Seamie O'Dowd (Dervish), in an intimate, unscripted evening of music and conversation hosted by Burke.
The six-episode series is produced by Burke's independent music label Loftus Music.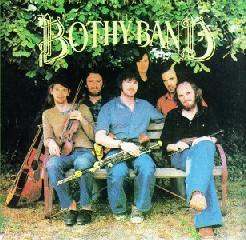 Burke, a terrific solo artist, is also known for his membership in Ireland's fabled Bothy Band, as well as his many other musical partnerships including Tim O'Brien, Kate Bush, Arlo Guthrie, Paul Brady, and Andy Irvine. He has been honored as an NEA National Heritage Fellow and Ireland's TG4 Traditional Musician of the Year.
"Music from an Irish Cottage" was filmed in Burke's 120-year-old traditional cottage in County Mayo in the West of Ireland, which he says "is reminiscent of where I learned so much of my music and spent so much of my childhood in the late 1950s." Growing up in London, Burke would spend summers in County Sligo at his grandparents' home.
"There have been many changes since then in how traditional music is learned and presented," he says, "so I invited some of my musician friends for an 'old style' evening of fireside music and chat."
The first episode of "Music from an Irish Cottage" is scheduled to drop on October 27, 2023. The pay-per-view streaming series will be released weekly for six weeks. Additional funding has been provided by the Irish Arts Council. 
In addition to "Music from an Irish Cottage," Burke has a busy autumn. October begins with his sold-out Wild Atlantic Music Tour in Ireland, after which he'll be involved with the making of a documentary film on the Bothy Band, one of Ireland's most influential traditional music groups. 
In November he'll make a solo concert tour of the Northeast US.  
Kevin Burke was interviewed by Irish America in 2008 and we are excited he is Still Fiddlin' Away 15 years later.
Kevin Burke's "Music From an Irish Cottage" episodes and guests include:
Mick McAuley (accordion, guitar, vocal) & Leonard Barry (pipes) 

Nuala Kennedy (flute, vocal) & A.J. Roach (banjo, vocal)

Josephine Marsh (accordion, fiddle) & Mick Kinsella (harmonica)

John Carty (fiddle, banjo, tenor guitar) & Rosaleen Stenson Ward (accordion, concertina)  

Seamie O'Dowd (fiddle, guitar, harmonica, vocal) & Rick Epping (concertina, harmonica, vocal)

Sharon Shannon (accordion) & Seán Smyth (fiddle)