Ireland's own three tenors discuss love, God and Celine Dion with Sarah Buscher.
℘℘℘
Ask the Irish tenors why they're such a hit and they'll give you different answers, each oddly in keeping with their personalities. "Tenors are known to be the romantics," offers Anthony Kearns, who, with his piercing blue eyes, is considered the "romantic lead" of the three. "All the great composers wrote for the tenor voice, because I think it's the voice that pierces the heart most."
Finbar Wright, the oldest, most poised of the trio, holds forth, "It's been medically researched that the frequencies that are released by the tenor voice evoke an emotion in the human person better than any other voice. It's just the intensity of the actual vibration."
And Ronan's theory? Well, Ronan the unstoppable dashed off for another interview before I could ask him.
Co-producer Bill Hughes happily volunteers, "I have no idea, no idea [why they're a hit]. Just delighted they are," he chuckles. "If it ain't broke don't fix it." But he has thought about why, and when pressed he explains, "It has something to do with family as well as old values. There's a huge emotive sequence that goes with these songs that's not necessarily nostalgic for a particular ethnicity." Which explains why the tenors are popular with people who have no Irish ancestry whatsover.
Bill came up with the Irish-tenor idea with Daniel Hart, a native of North Dakota without a drop of Irish blood in him. Daniel's love of Irish music came from listening to the Irish tenor every week on the Lawrence Welk show.
Bill and Daniel, both from television backgrounds, met in Cannes, France and decided they wanted to work together, building on their love of Irish song. "We started talking about it, who are the best voices to interpret Irish song? The Irish tenor voice," says Bill. "The most successful format that's ever been on PBS was the three tenors [Domingo, Pavarotti and Carreras]. Well, why not match the Irish songs with the three-tenor format? Within six weeks, we had a record label and a TV deal in place."
That was in 1998, and since then the Irish tenors have been charming the world with two hugely successful PBS music specials, international tours, and recordings that have gone platinum in Ireland, the U.S., Canada, Australia and New Zealand. The trio hit a bit of a bump last year when John McDermott quit only days before their Belfast concert, citing his mother's death as the reason. Finbar Wright stepped in and learned the entire repertoire for the concert in three days.
The transition hasn't slowed them at all. They've just released their Christmas CD and a new DVD, and when I meet with them they are about to kick off their Canadian tour in Toronto. They've been keeping a frantic pace; they were up early to do radio interviews, the afternoon is booked with a four-hour photo shoot, and this evening they're making an appearance on Public Television.
"Once the concerts start then it's very orderly," states Finbar, "because we follow a set routine every day. It's easier actually; you have time to yourself during the day. You do the soundcheck at five o'clock and you do the show at eight, you meet people afterwards and you go to bed and you travel and you do the same thing every day."
The photo shoot takes place in New York's Greenwich Village, in one of those huge white studios, with dance music pounding, intense assistants racing around as if world peace hung in the balance, and a fabulous catered buffet. One producer asks Finbar if his food is too hot. This is the realm of divas.
So it comes as a refreshing surprise to see three Irish guys clowning around in front of the camera. They've doffed their customary tuxedos and are now posing casually in black turtlenecks. As they smile for the camera, Anthony places his hand on Ronan's ample belly to draw attention to it and they all erupt in laughter. Between the wisecracks and the laughs, they're humming or singing snatches of songs to each other.
"The nice thing about the Irish is we're never serious," Finbar points out. "We keep each other in tow," says Anthony. "We're very good at that."
It also helps that not one of them has forgotten where they came from. "We're all very level-headed people. We know hard-earned money, what it's like to suffer, what it's like to work a job," Anthony asserts. "It's not that we came straight from school and became superstars."
Indeed, each one of them has paid his dues, which makes their stratospheric success all the more gratifying to those acquainted with their stories.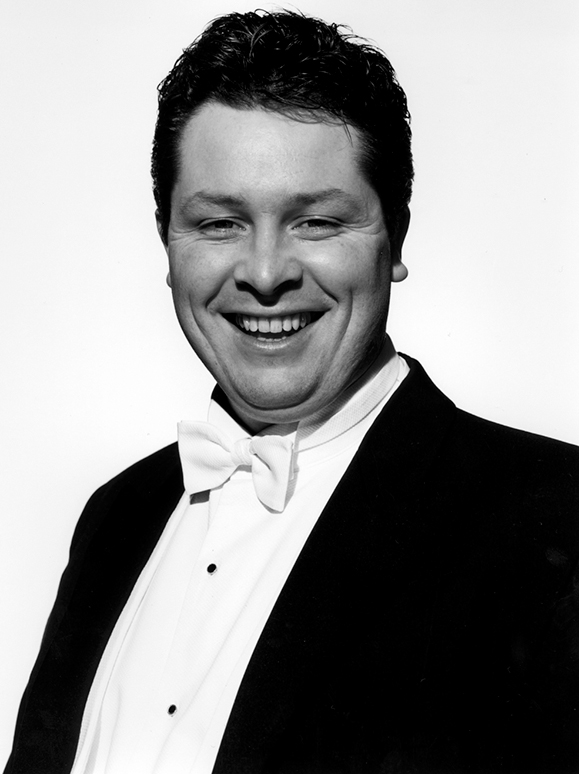 Starting alphabetically there's Anthony. At 29, he is the youngest of the three, but his voice has a maturity beyond his years, with the bright quality most reminiscent of the classical Irish tenor. When I inform him that he's described as the heartthrob of the trio he replies, "That's lovely. I can live with that."
He was born in Wexford to a family of five children – two boys and three girls – and while music was always his passion, he began his career in hotel management. "I knew I wanted to sing, but the reality is, when you come from a rural part of Ireland you're expected to get a secure job, a steady income, and leave your singing till after two o'clock in the morning.
"But I wanted to sing, the bug was there, I had to."
In 1980 he worked up the courage to enter a singing competition in Dublin. "All the other finalists were fully trained tenors," he recalled, "and I had never sung tenor before." He ended up winning the competition. Afterwards he was approached by one of the judges, Veronica Dunne, Ireland's top singing teacher, who took him on as a student. Anthony's big break finally came in 1993, with the "Ireland's Search for a Tenor" contest. He won the competition handily and went on to win the Dermot Troy Trophy two years in a row. He was also voted the best male singer at the Waterford International Festival of light opera.
Being part of Ireland's famous trio does have its downside. "As regards to the love life" – he pretends to choke back a sob – "there is none."
All joking aside, he is gratified and passionate about his work. Ask him what it's like to perform and he becomes quite earnest. Of the three men, his love of music is the most transparent. "It's wonderful just to get up on stage and to sing, and you can see them [the audience] singing along with you and they're so engrossed. You see it in their faces. And when you see that, it hits you and that's what encourages you to open up those floodgates and open up the soul and sing. It's great. More often than not, when you're finished you still want to keep going. You walk off stage and you say, `Geez, I enjoyed that' and it's hard to unwind."
In discussing the music, he takes on an almost missionary zeal. "Most people would hear these songs throughout Ireland in various bars and pubs, but it deserves more. These are wonderful songs that tell true stories. [We give them] wonderful, lush arrangements, a full orchestra, which they deserve, and they're up on a level with any Neapolitan or French song. It's great." He's got some pretty funny stories about life on the road, a favorite one being the time they stole Ronan's prosthetic legs. Finbar describes him as "the funny boy." Kearns nods toward the cameras and says, "There's nothing funny about this here now."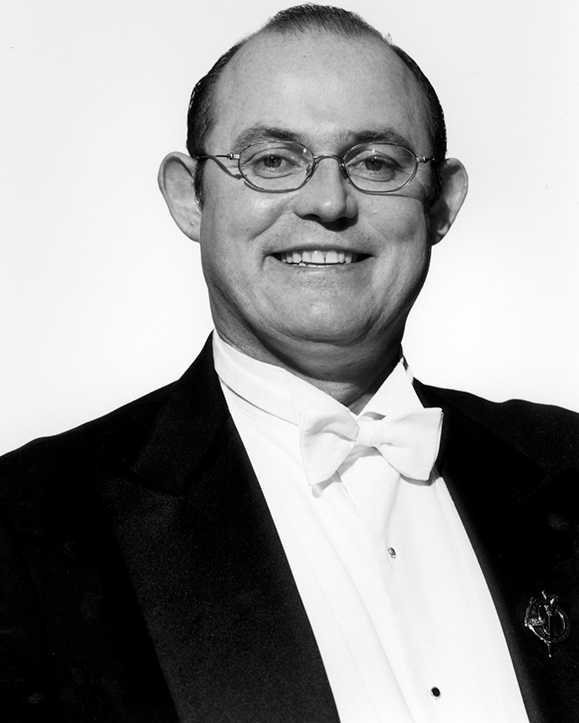 Then there's Ronan Tynan, the human interest story. And while his life story is inspiring, the man is no angel. The first words I hear from his mouth are "Ahh, feck off." He and Bill Hughes are kidding around, and when Bill tells him there's a journalist here, Ronan's eyes grow wide and his mouth forms a small "O".
He's an amazingly accomplished man. Doctor, singer, athlete, public speaker, he's also a bilateral amputee. Born with a lower limb disability, his legs had to be amputated below the knee when he was twenty after a car accident caused complications. A year later he was competing as a disabled athlete, eventually winning eighteen gold medals and setting fourteen world records. He became the first disabled person ever admitted to the National College of Physical Education and he is also a medical doctor, specializing in orthopedic sports injuries. While he had been singing since his childhood in Kilkenny, Ronan did not pursue it seriously until his fifth year in medical school. He took his first voice lesson in 1990, studying, like Kearns, with Veronica Dunne and enjoying some success as a solo performer before forming the Irish tenors.
If Anthony is the classical Irish tenor, Ronan is the natural. He's also the ham, spontaneously breaking into a nimble jig onstage or dabbing the brow of Finbar and Anthony with his handkerchief after a particularly lively set. He is the extrovert, the troublemaker, and his personality matches his height – he's larger than life. When he smiles broadly he looks quite capable of mischief.
He readily agrees. "In school I loved sitting in the back of the class, but I wasn't disruptive," he insists. "I was smart enough, but I got bored easy."
It comes as quite a surprise then to hear how he describes himself: "Stupidly enough, I'm really soft." I'm incredulous: how could someone who has been through so much, accomplished so much, remain soft? But he's insistent, "You can't escape who you really are. If you try to pretend you're something else, ultimately it will come back to haunt you."
One thing he doesn't try to escape or hide is his faith. He is quite candid about discussing the importance of religion in his life. "My life has been very fulfilled and I seem to have conquered any obstacle that has been put in front of me, but that's not without asking God to help. You know, I'm not a fool; you don't do this on your own, trust me."
Yet there are times when the hectic pace takes its toll. He admits that performing can be very tiring. "It's a lot of weight on the legs," he points out. "When you have two [prostheses] there's no compensation, there's nowhere to go and as a performer I don't hold back. I come off stage absolutely drenched, but fulfilled. I get so much happiness out of performing. I just love it."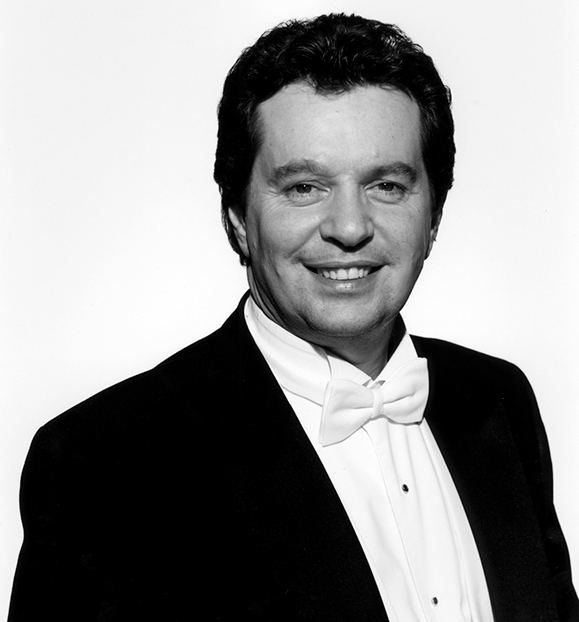 Producer Daniel Hart mentioned that one of his friends refers to Finbar Wright as "an Irish Tom Jones," and watching him onstage, it's easy to see why. He is a compelling romantic figure; so completely focused that his brown eyes shine with intensity. His voice is the most operatic of the three.
Prior to joining the tenors, he was a successful soloist, performing with such stars as Montserrat Caballe – she personally invited him to sing with her – and Kiri Te Kanawa. He's even done a turn with rock-and-roll legend Jerry Lee Lewis. But ask him what he likes to sing in the shower. "Celine Dion," he replies. "The theme song to Titanic." It's an indication of his eclectic tastes; he's sung everything from opera to the blues and has performed for both President Clinton and Pope John Paul II. His solo Christmas recording was a bestseller and he has won "Best Artist" at the Irish Music Awards several times.
Raised in Kinsale, Finbar began his musical education at age six, but his career followed anything but a straight course. He spent seven years in the priesthood teaching Latin and Spanish, and he credits his students with prodding him to follow his true calling.
"Teenagers learn very quickly, if you have any doubts they'll find them," he says. "I was doing something I shouldn't have been doing, because I wasn't really a priest at heart."
He's come a long way from the priesthood. He recently celebrated his ten-year wedding anniversary (he's the only one of the three who is married) and has a six-year-old daughter and an eight-year-old son. He talks to them every day and is looking forward to having a three week break in January to spend with them.
"I have a very understanding wife," he points out.
In all his years of performing, how does he keep the emotion fresh, particularly when singing the sometimes hackneyed Irish standards? He admits that it's an acting exercise, pointing out, "Any actor who's worth their salt can regenerate the emotion every time. I've sung `Danny Boy' I suppose a million times at this point, and yet every time I sing it I still get the same emotional kick."
Singing as part of a trio doesn't afford him the same creative license as performing solo, but he states, "It's much more muscular than a solo career." He acknowledges that it's a weird adjective to use and then jokes, "We go to the gym every day."
Is he happy as part of the tenors? Once again his answer comes by way of a medical reference. "Check the blood pressure and cholesterol levels of singers when they're singing and it's better than a normal person's. It always is."
Anthony chimes in, "There's no better drug in the world than the natural high you get from doing a bloody good job and making people happy."
Before I leave, Bill and Daniel tell me to give them a ring the following Tuesday because they might have some big news. As it turns out, they do – the Irish Tenors will be recording their next Public Television special in the Great Hall at Ellis Island in January to air sometime in March. As Daniel points out, the focus of the songs won't be just Irish immigration, but all immigration. The thought sends chills up my spine – a full orchestra performing Ireland's songs of exile at Ellis Island. The Irish have come full circle. ♦