---
A Personal Reflection by Christine Kinealy
In 2014, I had the honour to be part of a "pilgrimage" to Ireland organized by the Faith and Politics Institute in Washington, D.C.. Congressman John Lewis was part of the pilgrimage, as were Governor Martin O'Malley of Maryland and Senator Mazie Hirono of Hawaii. Congressman Lewis, a veteran of the American Civil Rights Movement, came to Ireland to "share his experiences, and to learn from the experiences of those involved in reconciliation in Ireland." As part of this journey, the group visited Dublin, Derry and Belfast.
In Dublin, Congressman Lewis delivered the fourth Iveagh House commemorative lecture in which he explored the relationship between Frederick Douglass and Daniel O'Connell, who had met in September 1845 in this city. Douglass, then aged 27, was a self-educated "fugitive slave"; O'Connell, aged 70, was the "Liberator" of his people and the leading transatlantic abolitionist. It was an encounter that Douglass never forgot. Congressman Lewis spoke of O'Connell's commitment to non-violence, and the impression this made on Douglass. He then traced the same commitment to non-violence to Gandhi, to Martin Luther King Jr, and to his own adherence to civil disobedience – regardless of the oppression and provocations offered. In the audience were descendants of both Douglass and O'Connell.
Next, the group travelled to Derry where we were to meet with the Irish Civil Rights leader and Nobel Laureate, John Hume. During the journey, as the historian in the group, Congressmen Lewis sought me out to ask about Ireland's colonial history, in particular, the background to the "Troubles," and the status of the current Peace Process His questions and comments displayed his trademark compassion and thoughtfulness. Like Douglass, he believed that oppression needed to be resisted wherever it existed.
Following a moving ceremony in the First Derry Presbyterian Church, Congressman Lewis and John Hume led us in walk across the Peace Bridge. The bridge, which was built in 2011, connects Ebrington Square (formerly the army parade ground, located in the historically Protestant Waterside area) with the rest of the city centre. For part of the walk, these two giants of civil rights held hands.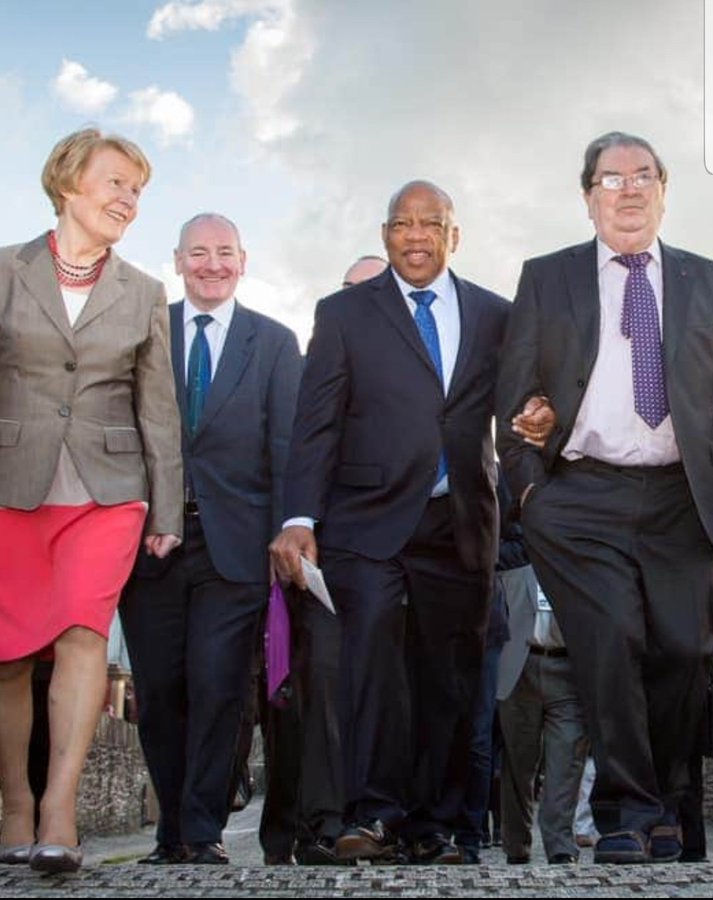 In Belfast, Congressman Lewis was sent on a tour of the city while the rest of us gathered under the Frederick Douglass mural. With the help of the then Mayor of Belfast, Mairtin O Muilleoir, the Congressman was being added to the mural. When he was brought to join us, the paint was hardly dry.
John Lewis will be missed by all who strive for social justice, human rights, inclusivity and equality. Like other black abolitionists who preceded him, notably his hero Frederick Douglass, John gave a voice to the voiceless and a dignity to their struggle. Just as Frederick told people to "Agitate, agitate, agitate," John Lewis was famous for urging people to make "Good trouble." We have lost an icon, but the struggle continues.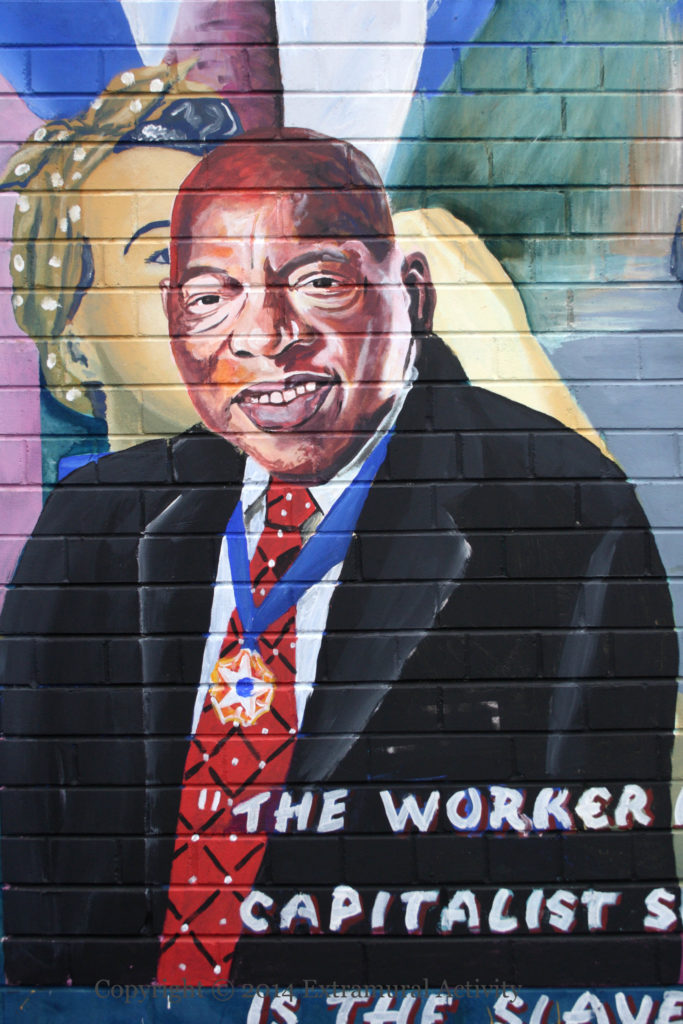 Ar dheis Dé go raibh a anam – may his soul be at the right hand of God.
---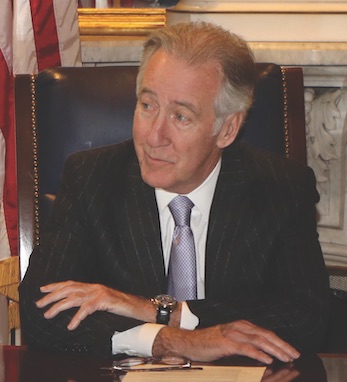 "John Lewis spent his entire life working to make America a better and more just place. Serving alongside him in the House of Representatives and on @WaysMeansCmte has been the honor of my life.
"He defined what it meant to be courageous and was truly one of the greatest people I have ever known."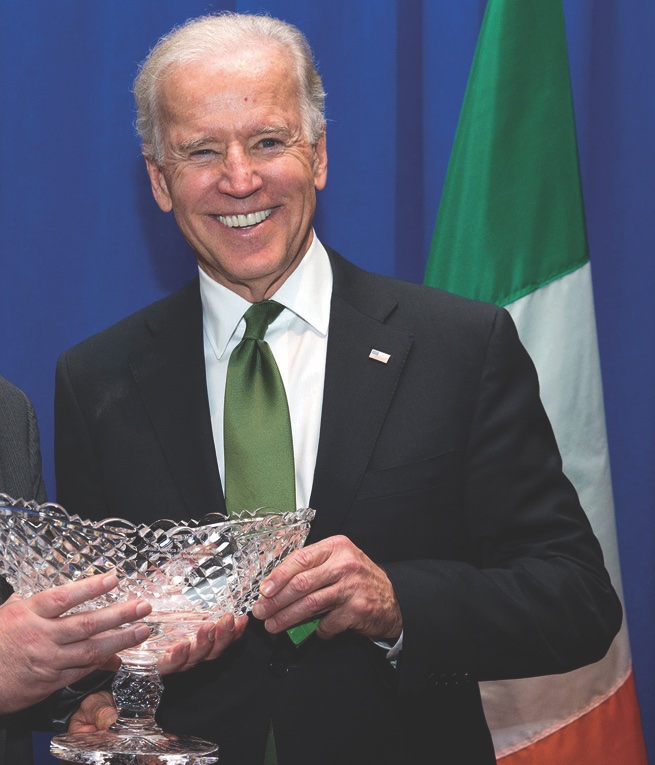 "I know of no man with more courage than John Lewis. He was a giant walking among us. When I saw him, I couldn't help but think one thing: 'I haven't done enough.' May his life and legacy inspire every one of us to strive for justice, equality, and what is right."
---
---
Christine Kinealy's new book Black Abolitionists in Ireland was published in 2020 by Routledge. It examines ten abolitionists – nine men and one woman –who visited Ireland between 1791 and 1860.
Christine is the Director of Ireland's Great Hunger Institute at Quinnipiac University, and is the author of many books and articles on famines in Ireland.