A Galway Epiphany
by Ken Bruen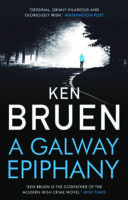 Ken Bruen's Jack Taylor series – set in Galway – are very much books of their place and time. Bruen evokes Galway so realistically that the reader is there with Jack as he meanders down Shop Street or heads for a pint in Garavan's or encounters trouble down by the Corrib. And because Jack listens to the same news, we watch through his eyes as a supposedly respected schoolteacher murders his entire family or a former Rose of Tralee is running for the European Parliament. The reader is left in no doubt as to what Jack makes of these news stories. Meanwhile, the church has enlisted his help in tracking down a homicidal young immigrant who manifests sightings of the Blessed Virgin. There are a couple of other dangerous lunatics on her trail, but that's never been known to stop Jack. If you like your thrillers gritty and hard-boiled – Jack Taylor and Ken Bruen are the men for you.  
---
Nora
by Nuala O'Connor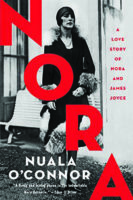 This turned out to be one of those books that completely steals your heart, much in the way that Nora Barnacle laid claim to James Joyce's heart if the book is to be believed. Writer Nuala O'Connor had plenty of material to go on – between Joyce's own writing, his correspondence and the many excellent biographies written about him through the years. But this book belongs wholly to Nora, who comes across as Joyce's raison d'être. She is a compelling character, and loved her man fiercely – even willing to put up with not being married in order to have him by her side. They did eventually marry, but for an exasperating reason. Their life in Trieste, in Pula, and in Paris is well documented here, as is Nora's relationship with her children. She worries about them endlessly, particularly Lucia, whose mental health problems were evident from a young age. As James depends on patronage for his early writing, the family are never very well off, not helped by his love of late night bars and socializing. A fabulous read.
---
Stranger
by Karen Perry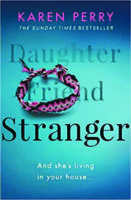 Beth is troubled, and her mother Abi knows it. Her father Mark, who tends to brush things under the carpet, reckons it's just normal teenage stuff, but Abi isn't convinced. Still grieving the death of his sister Melissa, Mark has become preoccupied with the thought that he sacrificed his chance at a career to be the stay-at-home Dad while Abi's career rocketed. When a French exchange student comes to stay, Abi hopes that she and Beth will be good friends, to make up for the fact that all of Beth's school friends are no longer in contact with her. But Corinne's influence doesn't seem entirely positive, which sets the family further on edge. Meanwhile, Beth's older sister Eva, on the cusp of heading to college, is hiding a few secrets of her own. The story is told partly in flashback form, and we know from the outset that a catastrophic event has occurred – the extent of the catastrophe is only gradually revealed.
---
A Good Father
by Catherine Talbot
Des is a good husband and a good father. He's a good man. Or so he tells himself, regularly. In reality, Des is a seething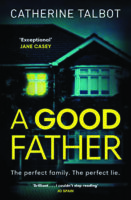 mass of jealousy and fury. The reader is regularly privy to his attempts to calm himself before losing it in front of his wife and children. The way in which he congratulates himself for not losing it is deeply disturbing. Ireland is such a small country that it's difficult to read a book like this without being very forcefully reminded of real-life cases in which men have murdered their families. Talbot does an excellent job of building the tension – Des has already told the reader in the opening line what he plans to do, and we have eight months in which to move inexorably towards this awful outcome. In a recent interview, the author says she is working on a book with Des's wife Jenny as the narrator, and that will help square the circle – in this book her voice is hugely absent.
---
The Summer We Were Friends
by Fiona O'Brien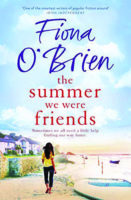 It's summer in Derrybeggs which means it's time for the annual film festival so beloved by locals and visitors. But the new festival committee has disparaged the way things have always been done, without actually seeming to have new procedures in place, so there's a fear that the whole thing might belly flop before it even gets going. Dot, who runs a lovely, welcoming guest house, joined the committee as a way to get to know the locals, and she's looking forward to a fresh start. Meanwhile, broken-hearted Merry is back working in her parents' café after a personal tragedy and she struggles to let go of the anger that is tearing her apart. When an American man turns up at the café with no memory of who he is or where he's from, the locals rally around and give him a warm welcome. They're also determined to track down his family – but will they have time to do this and rescue the film festival? A feel-good, summery read that would be just perfect for some outdoor indulgence (provided we get the weather!).
---
A Ghost in the Throat
by Doireann Ní Ghriofa
That feeling when a book completely and utterly captivates from start to finish is one of the nicer joys of life – and is all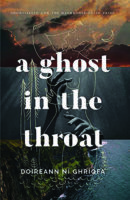 the more welcome in these distracting and often distressing times. Is it an essay? Is it fiction? By the time I was a couple of chapters in, I had given up on trying to define A Ghost in the Throat. It doesn't matter. What matters is that it's an utterly gorgeous, compelling and unforgettable experience. Sparked by the old Irish poem – "Caoineadh Airt Uí Laoghaire" – and the author's fascination with the woman behind the evocative lament and love poem, Airt's wife Eibhlín Dubh Ní Chonaill, the book blends old and new, past and present, so effortlessly, that the linear progression of life throughout the centuries couldn't be more evident. While trying to track down more of Eibhlín's story and her life, the unnamed protagonist is knee-deep in nappies and breastmilk and the relentless pull of small children. Stolen moments with the poem and her research into Eibhlín ground her but also serve to make her question her ability to see her project to an end. A sick baby and a health scare make for dramatic interludes, but Ni Ghríofa never overplays the drama. Tramp Press has published many fine books in the six years since its establishment – but the fact that it has both Mike McCormack's Solar Bones and Doireann Ní Ghríofa's A Ghost in the Throat in its stable, marks Tramp as an exceptional addition to Irish publishing. We, the readers, are lucky beyond belief.
---
White City
by Kevin Power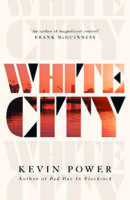 Warning: do NOT read this book if you have addiction issues or if extreme drug-taking is likely to be a trigger. Honestly, by the end I couldn't decide whether I was high or hungover. Kevin Power has the ability to pull the reader firmly into the scene he is describing, and this book is about 95 percent drug-taking. The remaining five percent is divided between dysfunctional relationships (both familial and romantic) and financial fraud. Oh, and the Old Boys Network – the we're-all-in-this-together-because-we-all-went-to-the-same-school nonsense. Power did the network thing in his first book, Bad Day in Blackrock, loosely based on the death of Brian Murphy outside the Anabel nightclub in Dublin in August 2000. Here we meet Ben, who dropped out of college after his father was arrested for fraud. Cut off at the grand old age of 27, he has to fend for himself for the first time in his life. His dead-end job is just not doing it for him, so when he's approached by an old schoolmate to get involved in a 'sure thing', he finds it hard to resist. We meet him in a drug rehabilitation unit, where he reveals his tale of woes bit by bit. It's hard to feel sorry for someone who allows himself to become so dependent on his wealthy parents for so long, and the scale of drug abuse is absolutely mind-blowing, if you'll pardon the pun. A riveting but anxiety-inducing read.
---
Boys Don't Cry
by Fiona Scarlett
Finn's Da thinks he's being spoiled by his Ma, and he's forever trying to toughen him up. But when Finn has a really bad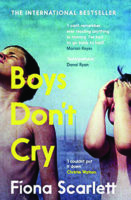 nosebleed one day, followed by unexplained bruises all over his body, his teacher is convinced his Da has something to do with it. But Finn is sick, as the doctors explain. His brother Joe, brilliant at art, and smart enough to get a scholarship to a fancy school, has always been there for Finn and protects him from the worst of the fights between their parents. It's no spoiler to say that Finn dies – it's revealed almost straight away. Scarlett sketches a beautiful pen picture of grief and mourning – Finn knows that he's dying only through Joe's reaction. After their colossal loss, Joe and Ma lose each other for a while, and he starts to go down a path that is definitely not a good idea. A beautifully told story of love and loss.
---
Other Woman
by Kathy Kelly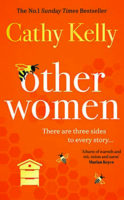 Slipping into a Cathy Kelly novel is as reliable an experience as easing into your favorite slippers after a long day on your feet – comfy, reassuring, and a feeling that all is right with the world. She doesn't go for the easy platitudes, however, and her newest book touches on sexual assault, predatory behavior and infidelity. Sid, Marin and Bea are three very different women. Sid doesn't have room in her life for romance, even when she meets the lovely Finn, and is determined to protect herself at all costs. Marin has a lovely home, with two children and a devoted husband, but why does she feel the need to splurge in secret on designer labels? Bea, meanwhile, hasn't looked at another man since the death of her beloved Jean-Luc eleven years earlier. Her young son, and her support group of single mums, keeps her going, until she is caught in a moment of weakness. This is Cathy Kelly doing what she does best – introducing a collection of people, and exploring their lives.