Leona Maguire Becomes First Irish Golfer to Win the LPGA
Leona Maguire has made history as the first Irish woman to win on the Ladies Professional Golf Association (LPGA) tour.
Maguire edged out American Lexi Thompson, closing with a 5-under 67 for a three-stroke victory in the LPGA Drive On Championship at Crown Colony last Saturday.
Speaking shortly after her victory, Maguire described the events as "a bit surreal".
"It's been 17 years in the making, and you kind of wonder if it's ever going to happen," she continued in the press interview. "Just really proud of how I played all week, especially today. Dermot (Byrne) was incredible on the bag. … Probably more relief now than anything else."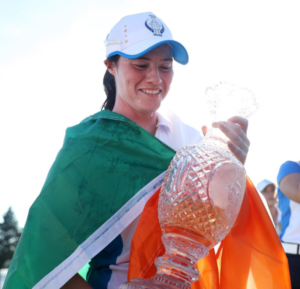 The Co. Cavan native has been breaking records throughout both her amateur and professional careers. The 27-year-old holds the record for the lowest ever score in the final round of a major, by both male and female. With a score of 61, she also has the joint lowest score in the history of the sport's major grand slam tournaments.
Before turning professional in 2018, Maguire was ranked number 1 in the women's World Amateur Golf Ranking for a record of 135 weeks in total.
Last year, Maguire became the first ever Irish woman to play in the Solheim Cup and broke the all-time rookie points record with a total of 4.5 points. This achievement, the first ever in the Solheim Cup or the Ryder Cup, helped the European team secure a 15-13 win.
Growing up Maguire's main competition came from her twin sister Lisa, who retired from professional golf in 2019. Both sisters attended Duke University in North Carolina and competed at a collegiate level before turning professional and signing to singer Niall Horan's golf management company Modest!.
Horan joined big names from the Irish golfing community in congratulating Maguire on her historic win.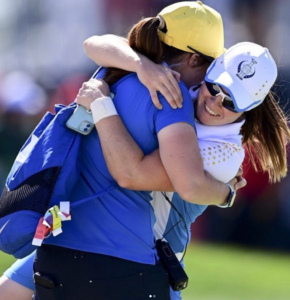 The Mullingar singer tweeted "Yesssssssss!!! First Irish woman to win on @LPGA. Couldn't be prouder of you Leona. Incredible performance."
Padraig Harrington also took to social media to celebrate the victory of his fellow Irish golfer. "Delighted for @leona_maguire, nobody deserves it more. Years of hard work and pressure have gone into this win. Leona is trailblazing a way for all Irish golf. Delighted for Dermot Byrne on the bag too."
Shane Lowry praised both Maguire and Byrne, his former caddie, on the momentous feat. "I am delighted for Leona and also delighted for Dermot, but what a performance from Leona.
"She was world number one-ranked amateur for three years and to be the first Irish-born woman to win on the LPGA Tour is outstanding, and I'm so happy for her, said Lowry, after he placed 14th at the Saudi International.
Lowry described Maguire's achievement as "another huge lift for women's golf in Ireland."
Seamus Power revealed to Irish Golfer that he had been in contact with Maguire after her win. The Waterford golfer went on to say, "I'm not surprised. It's incredible for her to be the first LPGA winner from Ireland. I have nothing but good things to say about her."
President Michael D. Higgins joined the online praise, tweeting, "Congratulations to @leona_maguire for her historic achievement in becoming the first Irish @LPGA Tour winner at the Drive On Championship. Another fantastic Irish sportswoman leading the way internationally."
Irish Actress Jessie Buckley Nominated for Oscar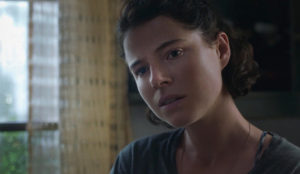 Another Irish woman making headlines this week was actress Jessie Buckley who has been nominated for her first Oscar for her role in The Lost Daughter.
The psychological drama, based on the novel by Elena Ferrante, tells the story of a middle-aged divorcee, played by Oscar winner Olivia Colman, who becomes obsessed with a young mother and her child.
Buckley plays the younger version of Colman's character Leda, named after W.B. Yeats' poem "Leda and the Swan". The Irish ties don't end there, however, as Paul Mescal also stars in Maggie Gyllenhaal's feature directorial debut.
Before her nomination for Best Supporting Actress Buckley had a successful career in television, film and the West End. Her mother worked as a vocal coach in a school in Co. Tipperary, where Buckley attended and developed her love of performing.
At the age of 17 Buckley participated in Andrew Lloyd Webber's talent show I'd Do Anything. The winners were cast in the roles of Oliver Twist and Nancy in the 2009 West End revival of Oliver.
Buckley made it to the finals but opted to pursue a singing career rather than the 2nd place prize of understudy in the production.
After graduating from the Royal Academy of Dramatic Arts, Buckley went on to perform opposite Jude Law in Henry V. She also starred in Kenneth Branagh's production of The Winter's Tale which was streamed in theatres across the globe.
After appearances in several BBC series Buckley played the lead role of nurse Oraetta Mayflower in the fourth season of Fargo. She also received critical acclaim, including an Irish Film and Television Award for her role in Chernobyl.
On March 27, at the 94th Academy Awards, Buckley will face up against Hollywood legends such as Judi Dench, who has been nominated in the same category for her role in Belfast.
Doctor on Team Ireland Makes History at Winter Olympics
And from the Oscars to the Olympics, Elsa Desmond, the first ever member of Team Ireland to compete in luge has finished without a medal but returns to her job as a doctor in the UK full of pride in her historic performance and rightfully so.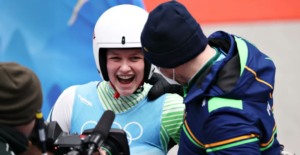 Desmond, who was seen beaming through her green Team Ireland visor, spoke to ABC News about what becoming an Olympian has meant to her.
"As the founder of the modern Olympics said, 'It's not about who wins, it's about the fight to get there,'" Desmond said. "And this has been my fight. I've given everything to get here. And I think everyone has their own story, everyone has their own journey, everyone makes sacrifices in different ways and has different battles."
And Desmond's fight has been an inspiring one. Qualifying to represent the Emerald Isle through her grandparents, Desmond did not let the minor detail that Ireland did not have a luge federation stop her Olympic dream. And in a true "fight to get there" spirit she started a federation herself.
The essential worker balanced her work life and her Olympic dream with the help of her colleagues, now enthusiastic luge fans, at Southend University Hospital in the UK.
While training, Desmond was taking online exams to finish her studies in various hotels. Other competitors in the sport would often be staying just next door. "I had to stick signs on my door saying, 'Do not disturb, exam in progress' in about six different languages," Desmond told ABC News.
After finishing her premiere Olympic run on Tuesday, Desmond set her sights on Milan 2026. In the meantime, she has already returned to her work saving lives.
Kerry-Based Company Reduces Carbon Footprint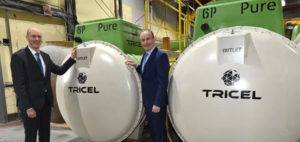 And as the cost of living continues to increase rapidly in Ireland, a Kerry-based company has installed 2,000 solar panels which provide a quarter of the company's electricity.
Taoiseach Micheál Martin visited Tricel Group's headquarters in Co. Kerry to mark the beginning of its sustainability and expansion programme.
Tricel Group employs over 500 people across Europe through its manufacturing of storage tanks and other products for the construction industry.
The group, which was founded in 1973, supplies products to more than 50 companies worldwide.
In addition to the solar panels, Tricel Group has installed six invertors, to turn energy into power as well as three heat pumps.
The total reduction in emissions, equating to 3.6 tonnes of carbon dioxide per year, is the equivalent to emissions saved from powering 300 houses, according to Tricel.
The heat pumps will reduce the company's oil dependence by 90%.
Tricel CEO Mike Stack told RTÉ the company plans to continue its growth "by over 200 in the coming year".
Irish American Navy SEAL Candidate Dies During Training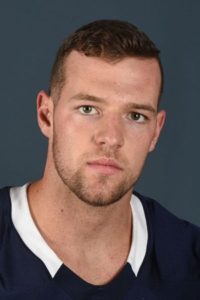 In other news, an Irish American Navy SEAL trainee died in hospital shortly after participating in the grueling training process known as "Hell Week".
Kyle Mullen, from New Jersey, died in hospital after the training session said the Navy in a statement. He was 24 years old.
A second trainee was hospitalized in San Diego following the training and remains in stable condition.
Neither Mullen or the unnamed trainee experienced symptoms during "active" training and only began to feel unwell several hours after their Basic Underwater Demolition SEAL class had completed "Hell Week".
Hell Week is part of the first phase of Navy SEAL assessment and consists of five days where candidates are left cold, wet, hungry, and sleep deprived.
Mullen previously played football at Yale University before joining the Navy SEALs. He is the first candidate to die during training since 21-year-old James Derek Lovelace drowned in 2016.
Former Galway Rugby Players To Take on Trans-Atlantic Row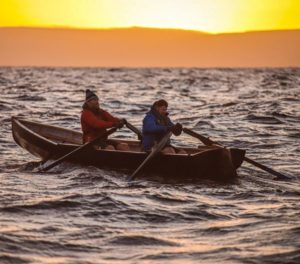 In Irish news, two former rugby players will embark on a record-breaking journey across the Atlantic in May.
Damian Browne and Fergus Farrell, who met while playing for Galwegians RFC, will row for 55 days from New York to Galway.
Browne has previously completed a solo Atlantic row in 2018, totaling 62 days, six hours and 25 minutes at sea.
Hoping to recreate his adventure, Browne began to plan a trans-Atlantic row but this time he wanted company.
"I just loved my last experience, it was everything I wanted and so much more so I knew I'd do another one and I thought wouldn't it be amazing to be able to row into your own town and I didn't want to do another solo one," he told the Irish Independent.
So, Browne thought of Farrell. After a work accident left Farrell paralyzed from the waist down, he became determined to walk again and within just two years he completed a 206km trek from Galway to Dublin.
The pair plan on rowing for 24 hours of the day by taking shifts and sleeping in intervals. They will use filtered seawater and solar powered equipment to boil their freeze-dried rations during the 4937.47km journey.
The pair are paying for the expedition through an online crowdfunding page. For more details, please click here.
Shaun White Retires after Final Olympics
And from a world record attempt to a world record holder, snowboarder Shaun White has retired after his final Olympic appearance.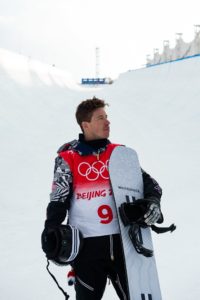 White holds the record for the most gold medals won by any snowboarder at the Olympic Games with 3 podium topping performances over five Olympics.
The snowboarder announced his retirement ahead of the Beijing Winter Olympics. However, his final professional performance did not go to plan as he fell on his second trick and proceeded to slide into the embrace of cheering fans. Despite this he still cinched fourth place.
"I just want to thank everyone for watching," he said through tears in an interview with NBC. "Everyone at home, thank you. Snowboarding, thank you. It's been the love of my life."♦