The Brehon Law Society of New York is inviting law students with an interest in human rights and activism, to apply for a summer internship with a law firm in Belfast.
The society, composed of lawyers, judges, and other law-related personnel, takes its name from the ancient Irish law system. The Brehons were judges, close in importance to chieftains. Founded in New York in 1978 by two Mayo-born civil rights activists and lawyers, Paul O'Dwyer, and Frank Durkan, the purpose of the society is to defend, and extend human rights, principally – but not exclusively – in the North of Ireland.
The society's first president, James P. Cullen, a brigadier general in the U.S. Army who served in the Judge Advocate General's Corps., first became interested in the North when he visited in 1969, on leave from the army. (He had been drafted as a private after finishing law school.)
He was relentless in his pursuit of the truth in human rights cases throughout his life, and played an active part in the negotiations of the Good Friday Agreement. Cullen died in 2017, having lived to see the birth of the Legal Fellowship in 2016 – the brainchild of two past presidents of the society, Jennifer Frankola and Sean Downes – named in his honor.
Downes, a lawyer who has been involved in the struggle for self-determination in Northern Ireland for the past 40 years, explains: "As my term of presidency was winding down I realized the importance of bringing young people into our organization and educating them on the struggle for a united Ireland and the legacy issues that struggle has left in its wake."
As Downes saw it, not only would it give these young trainee lawyers a grounding in human rights work, it would help ensure the society's future membership going forward. He learned this approach first-hand from Sinn Féin leader Gerry Adams.
"From the time he received his first visa to visit the U.S. Adams would bring young potential leaders with him to expose them to the Irish diaspora." And as, Downes points out, "Those young Sinn Féiners included future party leaders, Mary Lou McDonald, Michelle O'Neal and Pierce Doherty."
Frankola implemented the Legal Fellowship during her term as president in 2016. Niall Murphy, one of the foremost human rights lawyers in the North of Ireland, was soon on board.
To date, Murphy, a partner at KRW Law, in Belfast, has hosted Brehon interns on six occasions. "Our interns have remarkable stories and came to us from a variety of backgrounds, all of which have some connection to Ireland, whether through family or academic scholarship," Frankola say, going on to explain: "Generally we start receiving applications in the late Fall. Chosen candidates are scheduled for an interview in the winter and one fellow is selected and announced at our annual St. Patrick's Day dinner in midtown Manhattan."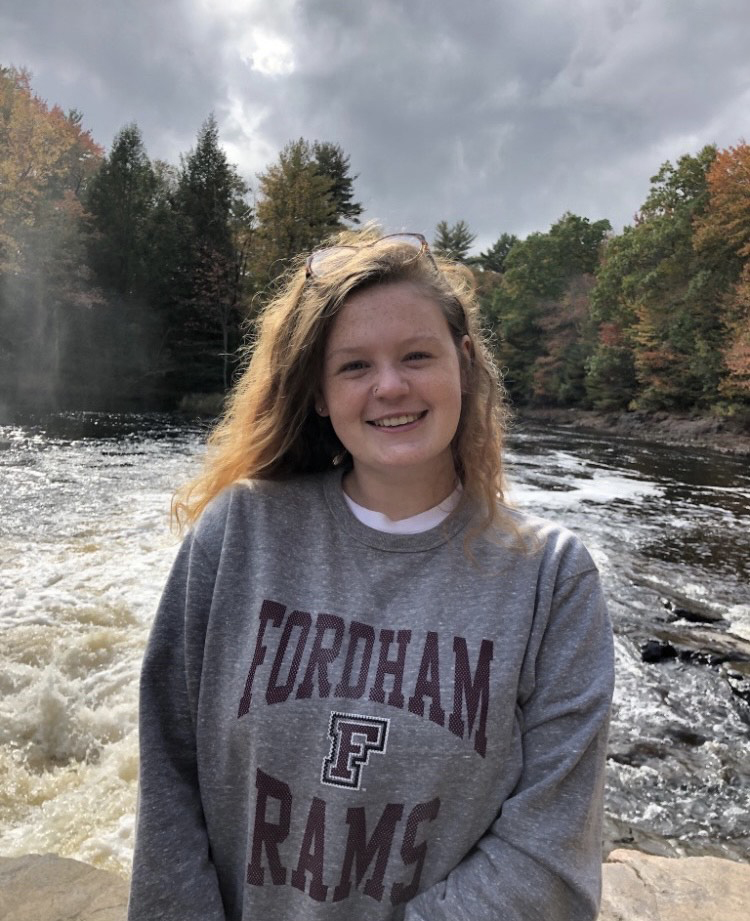 KRW Law, LLP provide a stipend for the summer and the Brehons cover expenses for airfare, lodging and visas. The Fellow is placed in a legacy litigation department, provides first-hand exposure to the challenges of litigating any post complex setting.
Primary tasks include legal research, legal writing, litigation support such as drafting correspondence and document review, litigation observation, participation of local community events in outreach, and assisting in the development of press releases and postings for Brehon members and media outlets.
The inaugural Fellow, Megan Lynch, lived in Belfast, and worked in cross community peace building, prior to law school. She is now a legal aid lawyer in the Bronx. Fast forward to the 2022 fellow, Breffni Neary, who is now back in Fordham Law School after her summer in Belfast.
Like the other Fellows before her, Breffini, whose mother hails from Monaghan and whose father was raised in Dublin, returned from Belfast with a deeper understanding of the post-conflict issues impacting those living in the North as well as cross-community peace building.
Downes is proud of the experiences afforded these young trainee lawyers, and he would love to expand the program.
"It is my hope that we will be able to spread the word of this internship to law schools throughout all of America (not just the east coast) so we can reach the Irish America diaspora in Montana, Texas, California, Seattle and other places. We would also hope to reach out for financial support from any potential donors who would like to assist us to expanding this fellowship beyond one student per summer," Downes said.
In the meantime, Domhnall O'Cathain, the current Brehon Law Society president is committed to carrying on the fellowship during his leadership and beyond.