Given its status as one of the ten most numerous surnames in Ireland, the name Ryan is recognizable to most people as a telltale indicator of green in the veins. Less commonly known, however, is the fact that the great majority of these Ryans are actually O'Mulryans, an earlier form of the name that has been buried away over time.
More unusual source names for Ryan are Ó Riagháin (in modern Irish, Ó Riain), meaning "descendant of Rían;" Ó Maoilriain "descendant of Maoilriaghain;" or Ó Ruaidhín "descendant of the little red one." The multiplicity of the name's sources stems from the Middle Ages, a time in which the spelling of one's name was made malleable by the local English official's understanding and ability to pronounce it. As a result, the recorded spelling of a name could change multiple times over the course of an individual's lifetime.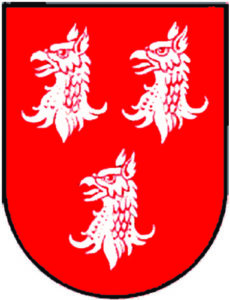 The first appearance of Ryan as we now spell it was in County Tipperary in the 13th century. While some sources say the family claim descent from the Heremon Kings of Ireland through the MacMurrough line, specifically Eoghan, who was ancestor of O'Righin, anglicized Mulraine, O'Ryan, Ryan, and Ryne, others insist that they were descended from O Maolriain, located in Owney, which forms two modern baronies on the borders of counties Limerick and Tipperary. Both authorities were chief heralds of Ireland in their own time, and so regardless of which lineage study is more accurate, the family's war cry motto of "malo mori quam fodari," or "I would rather die than be disgraced," is fitting.
The Robin Hood-esque romantic character Eamonn an Chnoic, or "Ned of the Hill," bore the true name Éamonn Ó Riain (Edmund O'Ryan) and supposedly lived in County Tipperary from 1670 – 1724.
Legend has it that, like many others, the aristocratic O'Ryan became a rapparee, or outlaw, after the confiscation of Irish Catholic land in the Act Settlement of 1652 following the Cromwellian conquest of Ireland. The story goes that his life of banditry began the day he shot a tax collector dead in defense of a destitute woman and her livelihood, a cow which was in danger of confiscation. Although there exists no positive proof of O'Ryan's existence, he was mentioned in a 1684 pamphlet alongside four other leaders of rapparee gangs, calling for William of Orange to be overthrown in favor of James II, who was a Catholic. O'Ryan is embedded in Irish cultural memory by a traditional ballad which bears his alias, "Eamonn an Chnoic," and has been recorded by many artists in both Irish and English. While traditionally a slow, mournful tune, its lyrics were adapted to a quicker tempo in 1989 by Irish group the Pogues, who called it "Young Ned of the Hill." A segment of the ballad emphasizes O'Ryan's bravery:
There's some of us have deemed to fight 
From Tipperary mountains high
Noble men with wills of iron
Who are not afraid to die
Who'll fight with Gaelic honor held on high.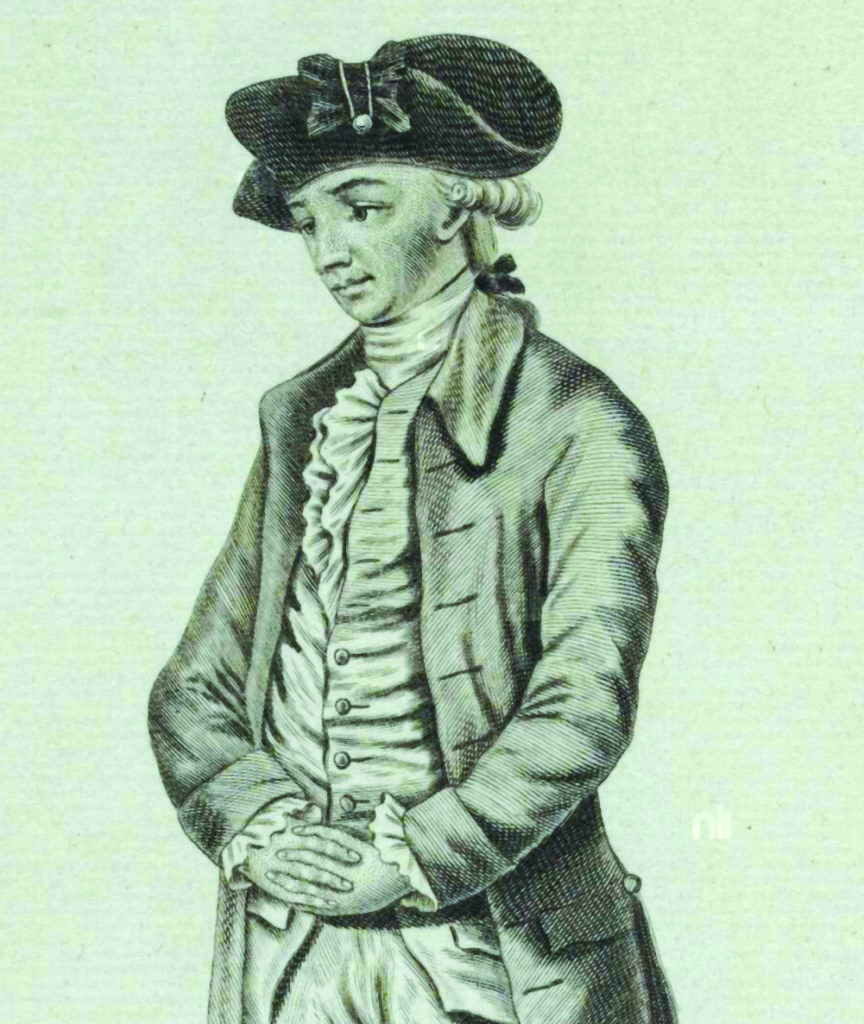 Another prominent figure is Luke Ryan (1750 – 1789) from Rush, County Dublin, who first served as an officer in the Irish Brigade before turning to the profitable life of a privateer, using subterfuge to gain the confidence of his moneymakers.
In 1778, the Friendship, the smuggling vessel upon which Ryan was stationed with 60 other Rush men, was converted to a privateering operation and Ryan became a minority owner of the Friendship.
When the ship returned to Ireland carrying contraband goods, the revenue defined both Ryan and his cousin Wilde as "piratical smugglers." The ship was arrested and its crew taken into custody. But Wilde broke out of the Black Dog Prison in Dublin, where they were being held, and reclaimed the Friendship, sailing to Rush to collect Ryan, who was not on on board at the time of the arrest.
They traveled to Dunkirk, renaming the ship the Black Prince, with Ryan in command and Wilde as his officer. Later, President Benjamin Franklin commissioned the ship as an American privateer with an American letter of marque. Officially, Ryan was never listed as captain due to American regulations, but the Black Prince thrived under his leadership and he quickly rose to fame, having ransomed a total of seventy-six masters of British vessels and exchanged 161 merchant seamen during his two year career.
However, by 1780 Irish privateers operating under American commissions had become a source of political irritation for the French government and a point of concern for Franklin. By this time, Ryan had acquired French citizenship and considered himself safe from British prosecution, and was unaware when Franklin decided to revoke his American commission and letter of marque. He was subsequently arrested and charged with mayhem, murder, mutiny, treason, and piracy against King George III.
During his trial, Ryan never denied that he had committed acts of privateering, flying French and American colours while preying on British shipping in time of war. The main argument, interestingly, concerned his country of birth. If Ryan could prove he was French-born, English law had no bearing upon him and he would walk free. However, if Ryan's Irish birthplace and subjecthood to the king was revealed, he would face execution.
After three weeks, the truth came out and Ryan was found guilty. He was sentenced to the most common execution dealt to pirates at the time – partial strangulation and death by drowning.
Ryan's popularity meant that chaos reigned while they awaited appeal in Newgate Prison in London, with houses burned down in protest. Pressure mounted on the ministry to pardon Ryan as an olive branch extended to the American and French governments. Before long, Ryan was granted that pardon, but instead of walking free, he was trapped yet again by the debt he had accumulated during his defense trial. He was held at Newgate until 1784, when he was released and settled in Hampshire to raise a family. Four years later, he was declared bankrupt and arrested for his inability to pay the doctor who had inoculated him against smallpox. He died of septicemia in the King's Prison on June 1789.
Another fascinating bearer of this name was third class Titanic passenger Edward Ryan, who boarded the ill-fated ship at Cobh. Born in Ballynaveen, County Tipperary, he was traveling to reconvene with his sister in Troy, New York.
On the night of the sinking, he managed to board a lifeboat, describing the scene later in a letter to his parents: "I had a towel round my neck. I just threw it over my head and left it hang in the back. I then walked very stiff past the officers, who had declared they'd shoot the first man that dare pass out. They didn't notice me. They thought I was a woman. I grasped a girl who was standing by in despair, and jumped with her thirty feet into the boat."
Once safe, Edward realized that he still had his smoking pipe in a pocket. He then scrounged up enough tobacco to light it, much to the outrage of a lady of first-class sitting beside him.
The strong personalities of the Ryans remain undiluted by time, as evidenced by their powerful presence under today's media spotlight.
American actress, director and producer Meg Ryan (b. 1961) is a household name and has appeared in films such as When Harry Met Sally, Sleepless in Seattle, and You've Got Mail.
American actress, singer, voice actress and comedian Roz Ryan (b. 1951) is well known for her part as Amelia Hetebrink in the television show Amen and for her voice role as Thalia, the Greek muse of comedy in the Disney film, Hercules.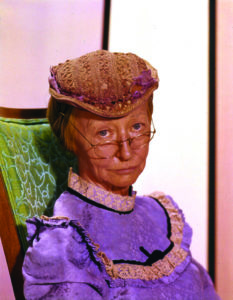 Irish American vaudeville, radio, film, television and Broadway star Irene Ryan (1902 – 1973) was best known for her role as Granny in the long-running television show The Beverly Hillbillies. John Ryan (1921 – 2009) was a British animator and cartoonist, most famous for the children's comic strip Captain Pugwash.
The Ryans are also a clan of great standing in the world of sports, particularly baseball. John Collins "Blondy" Ryan (1906 – 1959) played a starring role in the New York Giants' 1933 World Series win; New Orleans native Cornelius Joseph "Connie" Ryan (1920 – 1996) was coach to the Texas Rangers; and former pitcher Nolan Ryan (b. 1947), nicknamed "The Ryan Express," is an all-time leader in no hitters with seven, three more than any other player to date.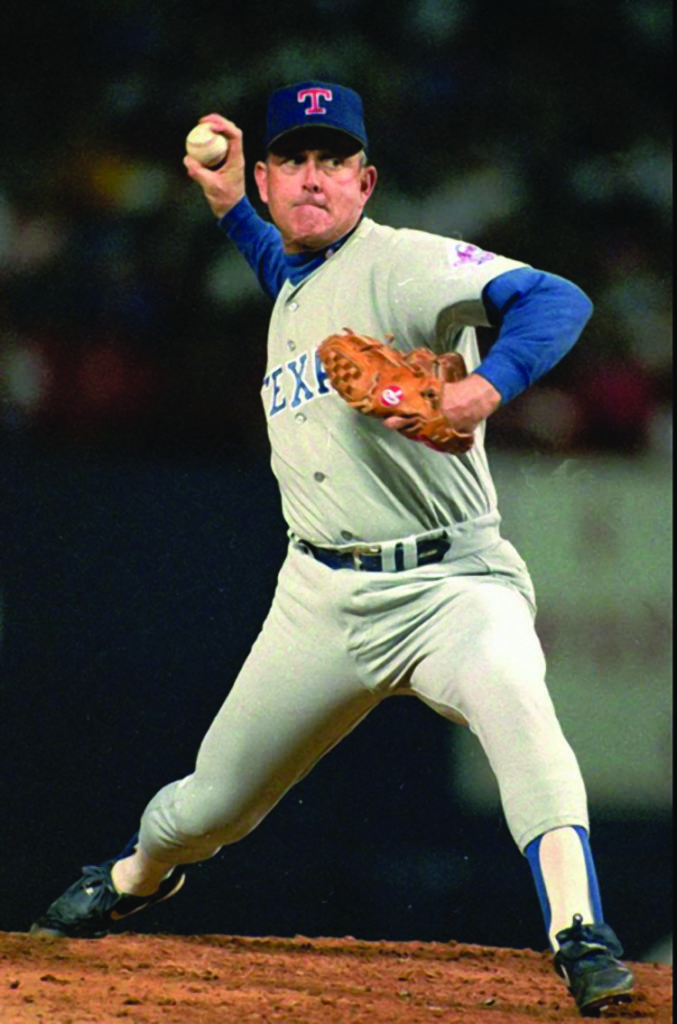 Another significant Ryan sportsman was Paddy Ryan (1851 – 1900), the Irish American heavyweight champion boxer who was scouted by an athletic director while dealing with troublemakers in his saloon in Troy, New York. Bringing further regard to the name of Ryan is PwC's U.S. chair and senior partner Tim Ryan (b. 1965), keynote speaker of Irish America's Wall Street 50 awards dinner in 2017.
And continuing the Ryan tradition, this year's keynote speaker is Ronan Ryan who, doing his Ryan ancestors proud, reinvented how stocks are traded on Wall Street and founded his own stock exchange.