As Ireland's popularity as a travel destination reaches an all-time high, the lesser-known inland counties can provide a quieter and some would say, more authentic Irish holiday. Jill Fergus explores the heartland: the counties of Roscommon, Cavan, and Leitrim.
I had experienced the nightlife of Dublin's Temple Bar area and the picture-perfect vistas of the Ring of Kerry and Connemara. I had driven through untrodden parts of Cork and Mayo and no matter how much time I have in Ireland, I always coordinate my itinerary around the Galway Races, held each summer. As usual, I plot my course from Dublin. I pore over my map, knowing full well that the quickest and easiest way is the (relatively) straight shot on the N4 and N6 roads (which takes about three hours). It occurred to me, as I was once again preparing for the journey with my brother Patrick, that by taking this direct route, I was completely bypassing a large portion of the country — essentially, Ireland's heartland. So this time, I decided to take a few days and explore three little-known counties in the Northwest, Leitrim, Cavan, and Roscommon.
This region may not have the dramatic fog-swirled Twelve Bens or the sheer drama of the Cliffs of Moher but what it does have are dozens of lakes and national parks, rarely visited historical sites, challenging golf courses and plenty of narrow country lanes that make for rambling scenic drives. Visitors who whine about the crowds at the Book of Kells or the Blarney Stone or the pubs of Kerry should make time for this laid-back region that seduces the visitor with its country charm and natural beauty.
Armed with a few guidebooks and a faint idea of what I wanted to see (or even what there was to see), we started out from Dublin and hopped on the N2 road toward Carrickmacross in County Monaghan, about an hour-long drive. I had heard Carrickmacross was a lace-making town and expected touristy shops hawking overpriced doilies but I was pleasantly surprised to find a typically quaint Irish town. At the end of Main Street, you'll find a small gallery with a collection of intricate handmade lace, including veils and tablecloths (ranging from $40 to $700). If the gallery is closed, the nearby Shirley Arms Hotel also has a nice selection. Stop by Dinkins Bakery for a pick-me-up coffee and scone or Markey's across the road for something more substantial (hamburgers, sandwiches) before getting back on the road. Our first overnight destination was to be the famed Slieve Russell Hotel just outside the town of Ballyconnell in Cavan. I had told several friends in Dublin of our planned trip and all authoritatively dismissed our destination (perhaps it's like New Jersey to New Yorkers), but not even they could deny that Slieve Russell had an excellent reputation.
When I pressed them to give more information about the area, these city slickers had to admit that, no, they had never stepped foot in either Cavan or Leitrim. I decided not to let anyone's preconceived notions influence me. I have loved Ireland since my first visit with my family when I was just six years old, so I knew better than to believe the naysayers.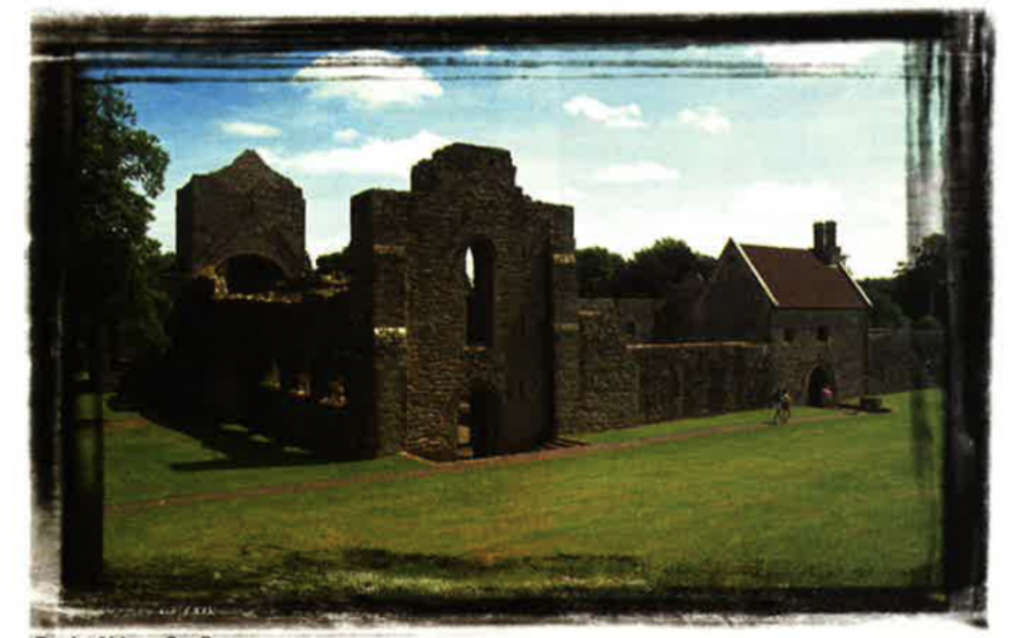 At first glance, the Slieve Russell Hotel Golf and Country Club seems terribly out of place. As you drive through the drumlins (small hills) that Cavan is known for, you see fields lined with haystacks, sheep and cows -all the things you'd expect in a rural area. But then you round a bend and suddenly an enormous building appears, as if from nowhere. The effect is truly dramatic — and meant to be (take that, Cliffs of Moher!).
Built in 1990 by Cavan native Sean Quinn, who made his fortune in construction, the hotel is the pride of the county and compared with Ireland' s ultra-posh castle-hotels such as Ashford and Dromoland, the Slieve Russell more than holds its own.
The 151-room hotel, which sits on 300 acres, is very much a destination in itself and you can easily spend your days roaming the formal grounds, playing on the 18-hole golf course and frolicking in the pool and Jacuzzi (there are plenty of activities for kids). That evening we dined on seafood in the Conall Cearnach Restaurant, just as elegant as any restaurant in Dublin or London. It's the kind of place where nattily dressed waiters attend to your every whim and entrees are served under silver domes. Afterward, we had a hard time deciding whether to go for a pint in the lively Kells Bar or an Irish coffee in the clubby lobby with always-burning fireplaces. So we did both (but not necessarily in that order).
It's tempting to stay put for the day but the guidebook beckons and I'm on a mission. After indulging at the buffet table (Americans never can get enough Irish breakfasts), we set out for Carrick-on-Shannon in Leitrim, the hub of Ireland's boating region. May through September pleasure cruisers glide along the Shannon River from Carrick all the way down to Killaloe in County Clare. And since 1994, Lough Erne in Northern Ireland is also connected via the Shannon Erne Waterlink, a restored canal that now has 16 automatic locks. The entire route consists of some 300 miles of pristine waterways — a paradise for boating enthusiasts.
Carrick-on-Shannon was bigger and busier than I imagined, but still nothing compared with say, Killarney or Clifden in terms of crowds. You can easily spend an hour checking out the small shops where you'll find bargains on everything from Aran sweaters to Celtic recordings. Curious for cruising information, we stopped in at Carrick Craft and Emerald Star, the two most established boat rentals companies. We found out that most boats (equipped with beds, kitchen and dining area) are rented for the week and while they can hold up to 10 people the average group size is six (the cost is roughly $1,200). It's very popular with families, anglers, and groups of friends looking for an affordable vacation. We started a conversation with several tanned German guys who had just returned from a trip down river, stopping in little ports along the way.
Each enthusiastically agreed it was the best vacation they'd ever had.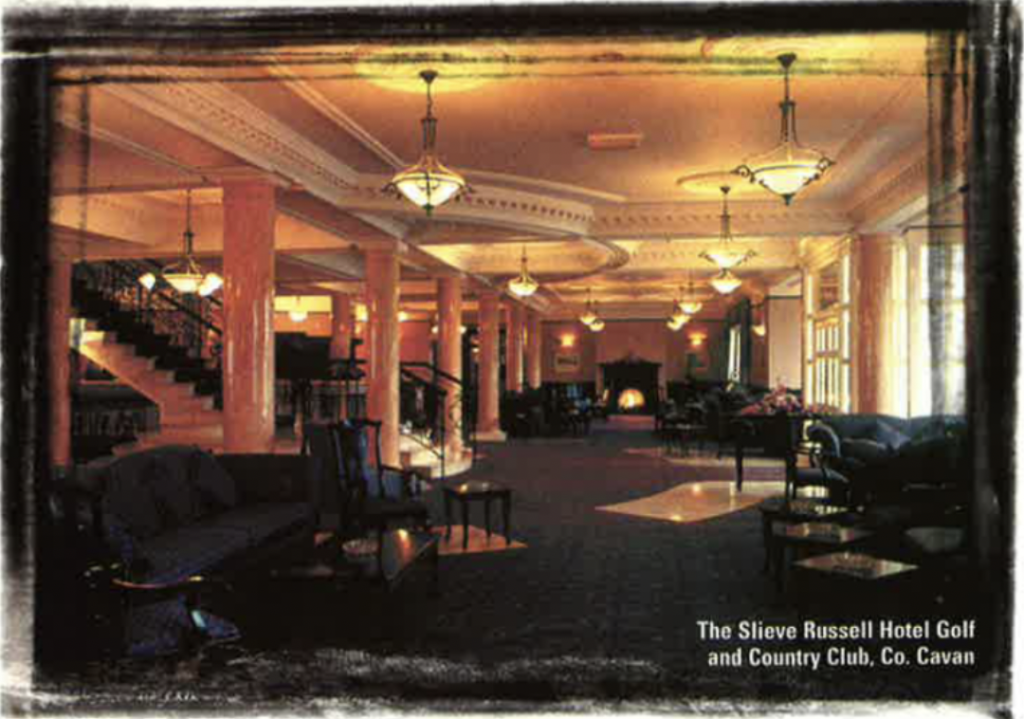 As we made our way toward the water, wishing we were setting off on our own nautical adventure, we happened upon an embarking Moon River sightseeing cruise, so we quickly jumped aboard. The trip lasted just under two hours but was the perfect primer for what life would be like on the river — utterly relaxing. We spied egrets and herons flying among the reeds and I swear I saw a puffin perched on a rock in the distance.
For a more lively excursion, take one of the company's midnight cruises with dancing and entertainment (usually up-and-coming local Irish bands).
Though it was past five o'clock, we wanted to drive into Roscommon County (just ten minutes from Leitrim) to see Boyle Abbey. We weren't in time for any guided tours but we walked on our own around the immense stone compound dating from 1160. We were enthralled by the Gothic arches, soaring towers, and massive chimney, still intact. On the drive back to the hotel we couldn't stop remarking how cool we thought it was to be the only tourists there.
The next morning we had scheduled a round of golf. I do enjoy the game but mostly what I love about being on a golf course is losing yourself in the serenity and manicured beauty — and this course was certainly no different, though it was the most hilly one I had ever played on. I hoped no one would take it personally when I walked off on the fourteenth hole (I think Slieve Russell's nine-hole course would have been better suited for me) and tucked into a hot bowl of soup and turkey sandwich in the clubhouse. Patrick gladly played on alone, hitting two balls from every tee — he didn't lug his clubs across the Atlantic for nothing.
In the afternoon, we reluctantly checked out of the hotel and headed back down to Roscommon toward Strokestown, which has an interesting Famine Museum (part of Strokestown Park complex). Spread out over ten rooms, the museum traces the origins of the Great Irish Famine of the 1840s and how it correlates to world poverty today. There is a great little cafe on the premises as well as some delightful formal gardens. We then embarked on the last leg of our trip, a visit to Roscommon town, a lovely place to window-shop and grab a bite to eat. Don't miss Time Pieces on Main Street with a large selection of antique clocks, Irish pottery and jewelry. If you plan on staying overnight, a good option is Gleeson's Guesthouse, a 22-room B&B right next door to the Tourist Office.
It was dusk by the time we reached Roscommon Castle, which I was eagerly anticipating. We didn't see any signs so we passed the turnoff twice. We backtracked and drove down a muddy lane, certain we had made a wrong turn. Just then we looked to our left and there in the middle of field was the massive stone castle, built in 1269 by Robert de Ufford, a Norman Chief Justice. Though in partial ruin, the thick stone walls and bastions are still imposing some 700 years later. We had no idea whether or not we were allowed in but since there was no one there to stop us, other than a lackadaisical cow, we figured we'd chance it.
Once inside the courtyard we immediately imagined ourselves presiding over a glorious feast with platters of mutton and chalices of mead.
Somewhere in the distance a turf log had been lit, and that very specific scent filled the air. At that moment, we were back in the 13th century — it was truly magical. It was dark before we could bring ourselves to head back to the car and on to busy Galway along the N63.
Of course, I had a fantastic time there, the streets teemed with tourists from all over the world and the festive mood was infectious but I have to admit, I was sorry to leave the tranquility of Cavan, Leitrim and Roscommon behind. It's settled. Next year, we're taking the scenic route.