All around the world and back to Broadway. Debbie McGoldrick chronicles the Riverdance story from its early beginnings to its arrival on the Great White Way.
In retrospect it all seems so simple and obvious — combining the spellbinding beauty of traditional Irish dance and the tantalizing sounds of Irish music into a full-length entertainment extravaganza for a global audience who couldn't help but be captivated by the marriage of Ireland's two proudest cultural traditions.
So how come it took years and years before the phenomenon that is Riverdance sprang to life?
"Well, if it was so easy everybody would be doing it," laughs Riverdance director John McColgan. "We initially thought that the show would work for a tour of the U.S., and a tour of the U.K., and then that would be it. I don't think any of us could have envisaged it running as strongly as it has for five years, with three companies all doing business, all around the world."
Thanks to gushing critical reviews and a fanatical legion of admirers, Riverdance, which has just entered its sixth year of existence, is now one of the highest grossing — and certainly one of the most renowned — shows in the world. What started as a seven-minute filler piece for a European song contest has blossomed into a song and dance spectacular that has been seen live by over 10 million people in places as diverse as Sydney and Saratoga, Tokyo and Tallahassee. The show's bank balance is also tremendously healthy; over 500 million dollars worth of tickets (and counting) have been sold.
Then there's the CD and video dimension to Riverdance — more than 6.5 million copies of the various show videos have found their way into paid circulation, while Bill Whelan's Grammy Award winning composition has been purchased by more than two million fans. Throw in the t-shirts, keychains, programs and other collectibles that are sold at every performance, and an interactive website, and it becomes quite clear that Riverdance is a multi-faceted industry just as much as it is a delicious feast of entertainment for the eyes and ears.
It would be easy for the show's braintrust to rest on those laurels, to sit back and watch as the profits and accolades continue to stream in. But Riverdance would never have seen the light of day if it wasn't for a core of creative and highly driven behind the scenes talents who were, and still are, intent on providing the masses with a dynamic form of Irish entertainment that is constantly evolving and changing. Leaving well enough alone just isn't in their nature — hence the onset of the show's biggest challenge to date, a long-term move to Broadway, home to ultra-tough critics and hard to please audiences.
But if they love you on the Great White Way then they really, really love you — witness the long-term success of shows such as Cats and Phantom of the Opera — and Riverdance is well prepared to take its chances and dance its way into the hearts of New York's vast theater community.
"Actually, I think people will be blown away," offers John McColgan, the show's director.
If one were forced to describe in two words the reaction to a seven minute number called "Riverdance" that debuted as part of the Eurovision song contest in April of 1994, "blown away" would do the job nicely.
The Eurovision is an annual event that crowns the best musical talent throughout the continent. The performers who fill down time while the judges prepare to select a winner aren't supposed to cause a sensation, and certainly shouldn't be splashed across the front pages of the newspapers the next day.
But that's exactly what happened after a couple of Irish American stepdancers named Michael Flatley and Jean Butler commandeered center stage at Dublin's Point Theatre. Dancing to a vivid piece of music composed by Bill Whelan, in a concept created and produced by Moya Doherty and directed by McColgan, Flatley and Butler simply electrified the 4,000 members of the audience and the 500 million viewers watching the live telecast throughout Europe.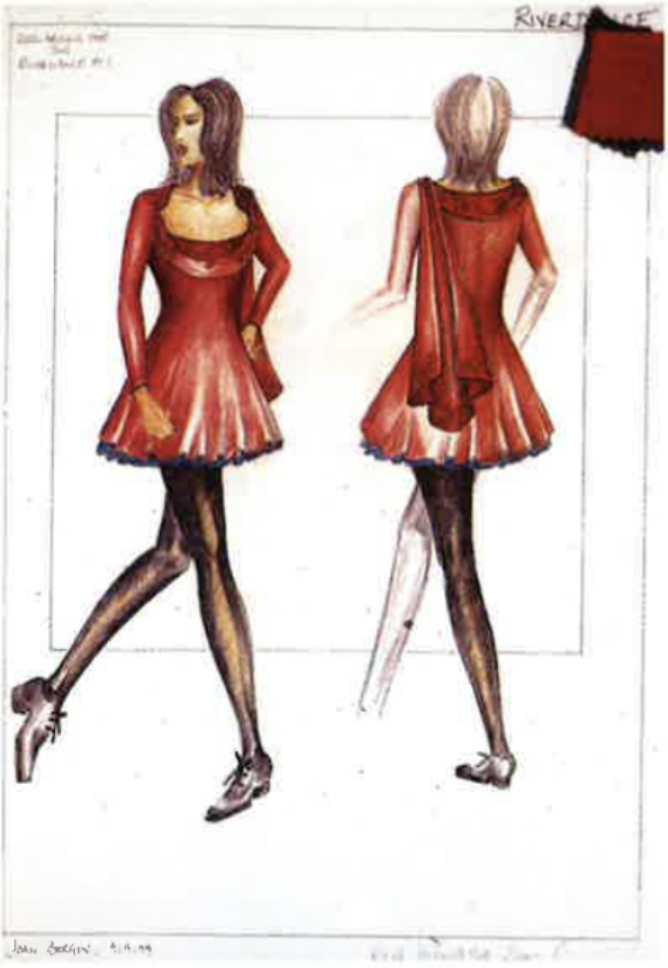 No one had ever seen Irish dance performed the way the two Irish Americans strutted their stuff around the Point. The traditional roots of the dance were very much in evidence, but their bodies moved and grooved in every which direction to Whelan's rousing, exhilarating score. That night for the first time, Irish dance was transformed from staid to sexy, from pleasant to pulsating. The art form would never be the same again.
"I wanted young men and women attacking with energy something that was from our tradition, but I wanted the dance to have a modern feel," Doherty says.
So what do you do when you have this mini-whirlwind on your hands that was supposed to fade away meekly, when people are demanding more and more?
Quite naturally, Whelan, Doherty and McColgan were taken aback by the massive public hunger for Riverdance. Though each had impressive career accomplishments before those seven fateful minutes at the Point — Whelan composed several full-length TV and show scores and worked with artists as diverse as U2 and the Dubliners, while Doherty and McColgan, a married couple, had extensive backgrounds in entertainment direction and production — the journey they were about to embark on would soon catapult them into an altogether different league.
"Those days were absolutely crazy," Whelan recalls. "When we put the music and dance together for the first time for those seven minutes I certainly got a chill of excitement; I knew we had something good. But nobody expected the reaction we got, not at all."
Taking the next step wasn't easy, but there was no question that the concept of Riverdance was a winner that had to be expanded upon. "Moya and I decided that we would mount a major production and put it on at the Point as independent producers," McColgan recalls. "But the budget was one point five million pounds, which was unprecedented for a domestic Irish show."
While there was no question that Riverdance was hot, financial backers weren't exactly lining up to lend their support to a venture that could easily have died a quick death if it wasn't executed properly. So Doherty and McColgan took a leap of faith in their product and gambled £800,000 of their own money. "At the end of the day, it was really John's support that made me go ahead with the project," Doherty recalls.
Transforming Riverdance from a few minutes into two hours was a daunting, all-consuming assignment, especially for Whelan, who wrote the score in just four months. And while the whole idea behind Riverdance was to showcase Irish music and dance at its very best, producer, composer and director were united in believing that the show had to incorporate other cultural elements as well.
"It was always my instinct that a whole evening of only Irish dance wouldn't sustain an audience for two hours," says Whelan. "I was always interested in bringing in the Eastern European influences that I already had associations with, so Moya and I traveled around a bit and brought Michael Flatley with us. We went to places like Seville and Budapest and developed a new concept for the show."
McColgan explains, "We believed that for Irish dance and culture to make the impact we knew it could make on a world stage, it had to be compared to the best of other cultures. We felt there was a really interesting dynamic in bringing people together from deep-rooted traditions who had commonalities on rhythm and dance that might not be immediately obvious, and bringing that together into a melting pot."
But Riverdance needed to have Ireland emblazoned across its heart, and though the Eurovision segment offered a revolutionary new way to perform and enjoy Irish dance, staying true to the tradition was always key.
"We knew Irish dance had an ability to excite a broad audience," says McColgan. "But I think we were and have been careful not to cross the line. I think we have the integrity and respect for the roots of the music and the dance."
With Flatley and Butler reprising their lead dance roles, the full-length Riverdance — The Show was unveiled at the Point on February 9, 1995. The cast also included a Spanish flamenco dancer, a Russian ballet company, an orchestra of traditional Irish musicians and singers and, of course, a troupe of Irish champion stepdancers who were considered to be among the best in the world.
The Point run lasted for 27 shows, and tickets were just about impossible to come by. The critical response was similarly ecstatic. Riverdance was well and truly ready to leap onto the world stage and deliver itself to a much wider audience.
And that's exactly what has happened during the past five years. Riverdance has played to SRO audiences in just about every major city throughout the globe, and has expanded into three different companies, each playing in different venues on any given night. The show's incredible amount of fame has bestowed household name status on Riverdance, and even more importantly, it has been a major catalyst in sparking the worldwide Irish cultural renaissance.
Not that there haven't been some hiccups along the way, most notably Michael Flatley's messy departure from the show late in 1995 on the eve of its all important London debut. Doherty always maintained that Riverdance was bigger than any individual performer, and she felt that she had to take a firm stand. Given the superstar status that Flatley had achieved through the show, it surely wasn't an easy decision.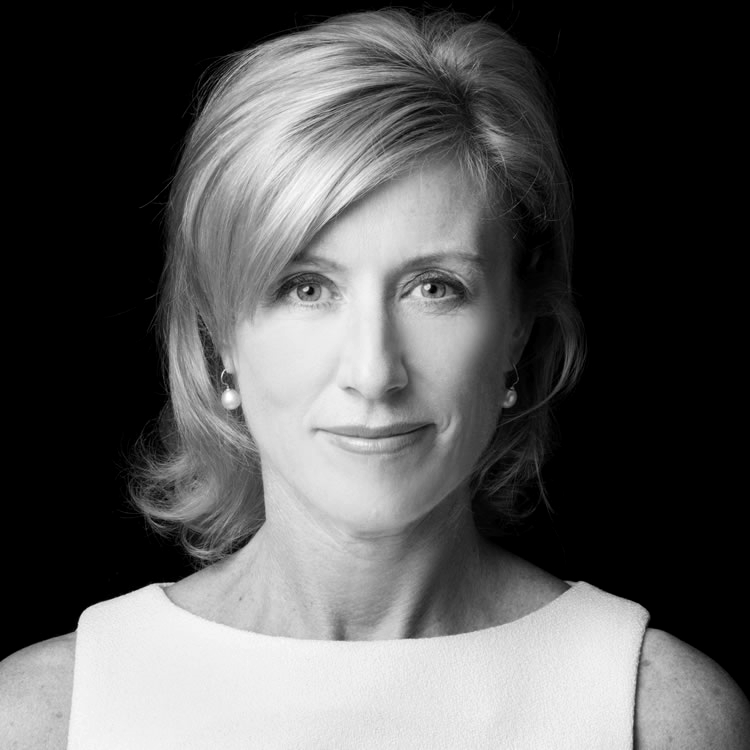 "My point of view, as a producer, is that we simply couldn't reach agreement on a contract," she says. "There were things that were being sought that we felt we couldn't concede to right across the board."
Both Riverdance and Flatley went on to bigger and better achievements; Butler has also left the company and recently created her own show. Dancing in their shoes are world class champions who must meet exacting standards in order to be even considered for one of the three troupes. Between the companies Riverdance employs 300 dancers; Team Riverdance is well aware that they could easily double the number of companies they put on the road, but won't stretch the band any further for fear of diluting the quality of the show.
So what is it about Riverdance that prompts people to keep coming back for more and more? What has allowed this show to strike gold while so many other different types of entertainment fail?
"I think what differentiates our show is that our performers are real people; they come from a deep-rooted tradition," McColgan offers. "They stand on stage and they are representing their nation and their culture, and there's a sort of inner pride that shines out from them. They believe in what they are doing."
Whelan offers another take. "There really is nothing in the show that any of us can say, `Oh, that's it.' You know, you find people in Tokyo crying in the audience during a performance, yet it's not their music and not their dance. There isn't even a tradition like we have in America of our people passing through the two countries. Japan is completely strange, yet the people there love it. All I can think of is that there is something familiar in the show emotionally that strikes across all cultures."
While Riverdance has unquestionably charmed audiences all over the world, its success in America has been vital to the show's commercial success and longevity. It first debuted in New York's Radio City Music Hall in March of 1996, and when ticket demand far exceeded supply, the natural move was to bring the show back for an extended run. Since then, Riverdance has hardly taken a break from the States.
"The Irish American connection was so obvious," says Whelan. "When we talked about doing the show, there was no question about what direction we were headed in. The Irish Americans I've spoken to who have seen Riverdance say it makes them proud to be Irish, and they feel a connection to their homeplace through the show."
And now, Broadway beckons, and Riverdance has re-invented itself for the ultimate standard in theatrical achievement. While many of the show's core elements and crowd-pleasing numbers remain, Whelan has composed new numbers that will be accompanied by fresh dances. The show will also feature new sets and costumes, two new soloists and a taped recitation of poetry from actor Liam Neeson.
"We're very excited about it," McColgan enthuses. "I think anybody in the business that we're in who mounts a major show, it's always their ambition to go to Broadway. I think our moving to Broadway is really making a statement, and we're looking at it as if we're debuting a new show. We're rehearsing everything from the beginning and I think the company is feeling really energized."
The show is currently booked at the Gershwin Theater for a nearly four month run that's scheduled to end on June 25, but don't count on that as a hard and fast date. The advance box office is robust, and all indications are that Riverdance could have a home in New York for quite some time.
"lf I had gone to a Broadway producer five years ago and said I had an Irish dance show, he would have said `call me some time,'" marvels Whelan. "Times sure have changed."