Remembering September 11th
September 11, 2001 left an indelible mark on the world. On that day 2,977 died and over 6,000 were injured in New York, Washington, D.C., and outside of Shanksville, Pennsylvania. Over the past 20 years Irish America has published many stories of those affected by the tragedy of 9/11. We share with you some of those stories.
---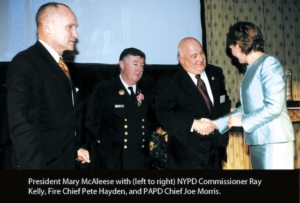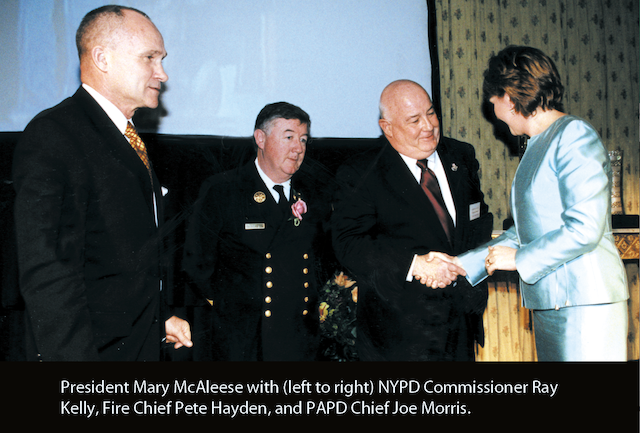 Irish America honored the heroes and victims of 9/11 at its annual Top 100 event held on March 14, 2002 at The Plaza Hotel, New York City. The honorees came from every segment of the community – firefighters and police officers, ironworkers who cleared Ground Zero for rescue workers, and families who had lost loved ones. The guest speaker, President of Ireland Mary McAleese, gave the following heartfelt speech, uniting Irish and Irish American forever. She presented specially commissioned Waterford Crystal American flags to representatives of the New York Police Department, the Fire Department of New York, and the Port Authority Police of New York and New Jersey. Read more +
---
---
---
---
---
---
If you have a 9/11 story you would like to share with us please email us at submit@irishamerica.com. We would love to hear from you.