The West End hit comes to Broadway. Seth Linder talks to playwright Marie Jones.
"It's just amazing, never in a million years could I have imagined it." Belfast playwright Marie Jones is talking of the imminent Broadway run of her play Stones in His Pockets, the story of two extras in an Irish village where a Hollywood film is being shot. The play, which debuted at the Lyric theatre in Belfast in April 1999, has been the hit of London's West End for the past year, winning the Evening Standard Best Comedy Award and recently being nominated for the equally prestigious Olivier award.
For those of us who have enjoyed Marie Jones' work for many years, the worldwide success of her latest play (it has now been translated into 15 languages) is not a surprise. After years honing her talents in community theater, Jones has a large and loyal following for such plays as Women on the Verge of HRT, Ruby and, most memorably, the magnificent A Night in November.
Warm and funny in person, Jones is Belfast to the core, and unlikely to be changed by success. Married to actor and director Ian McElhinney (who directs Stones in His Pockets), she juggles the demands of two flourishing careers as writer and actress (most memorably as Gerry Conlon's mother in In the Name of the Father and most recently in the BBC/RTE co-production Rebel Heart, Ronan Bennett's drama series on the Irish War of Independence) with bringing up two sons.
Jones grew up in East Belfast in the 50s, in a Protestant family with a flair for drama. "Stories about the building of Titanic, the linen mills and rope works – the dramatic happenings of industrial Belfast – were told with great good humor," she recounts.
Her own pursuit of the dramatic life began with youth and local theater and graduated to community theater. A co-founder of Charabanc, a cooperative all-female company based in Belfast, Jones and her fellow actresses turned to writing when they found no suitable material to perform. Charabanc, and later Dubbeljoint, of which Jones is also a co-founder, has produced much of her work over the years.
One of Jones' greatest achievement has been her ability to straddle Northern Ireland's divided communities. "I'm lucky," she says "Drama draws from all classes and creeds, so it doesn't matter which religion you are. I'm seen as an apolitical person, with a leg in each community."
From a solidly Protestant background, Jones is making up for lost time in exploring Irish culture, and "all those things that were alien and seemed foreign." She is into her third year of learning Irish and loving it. And she is not alone. "There are many from my background learning Irish, and some great fiddle players too. Things are changing, slowly, but they are changing," she says.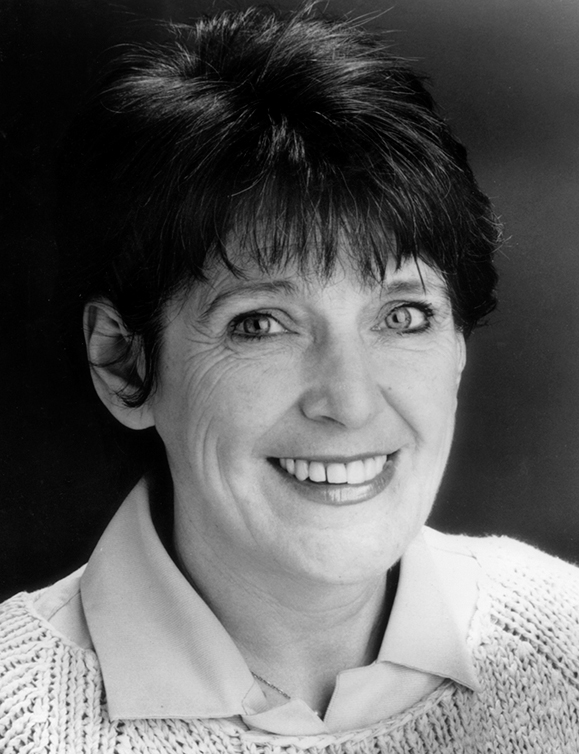 A Night in November – the story of a Belfast Protestant who ends up supporting the Irish World Cup team in New York – is one of the most revealing and funniest explorations of Northern Ireland's two cultures ever produced. The play was a big hit in Belfast and New York but initially, Jones was a little concerned how it would go down with Protestant audiences.
"I actually rang David Ervine (the Progressive Unionist Party leader), and asked for his opinion."
After seeing the performance Ervine gave Jones the okay, saying that while there were tough things to deal with from a Protestant perspective, it was hard to disagree with the play.
A Night in November was a one-hander in which the superb Dan Gordon (who will also star in her latest play Murphy's Law in Belfast this March) played a cast of what seemed like hundreds. Stones in His Pockets features just two actors, Séan Campion and Conleth Hill, whose brilliance has confounded their unknown status. Between them they play everything from the sulky Hollywood star Caroline to Micky, an ancient villager who lives on his past glory as an extra in The Quiet Man.
The idea of the play came from Jones' own experience filming in Irish locations. "It's the story of Hollywood coming to a one pub, one shop Irish village. The sort of film where you would have Irish actors with small parts and a big Hollywood star trying to learn the accent. They use local people as extras to keep them sweet and because they aren't hard to find if they don't turn up on set."
Despite the Evening Standard Best Comedy Award, Jones doesn't see the play as a straightforward comedy. "I didn't laugh much myself when I was writing it," she says. "The conflict in the play comes from the reality of rural Ireland and the romantic notion of Ireland that the film is depicting. I think the category should probably be tragicomedy."
The screen rights to Stones in His Pockets were snapped up before the first performance of the play. During the London run, Tom Hanks was just one of several stars to pop backstage and congratulate Hill and Campion and tell them how brilliant he thought the play was, but whether Hollywood will stick with the two Irish actors who made it such a success, remains to be seen. What is certain is that Hill, Campion and Marie Jones and their families and friends will have a ball on Broadway.
"Between all of us – there are at least 50 coming from Belfast and another 50 from Dublin," Jones laughs, "it'll be like Ireland playing Italy in the World Cup all over again." ♦