"A lot of people get all in a fuss about Christina wanting to explore her Latin side and not mentioning her Irish side much, but that's only logical," explains Christina Aguilera's mother, Shelly Kearns. "She has no need to go exploring her Irish heritage because she has always known it."
The blonde singing star, who has scored two #1 smash hit singles, watched sales of her chart-topping RCA debut album surpass the eight million mark worldwide, and recently, took home the Grammy for Best New Artist, was just 11 years old when her parents split and Christina and her younger sister, Rachel, moved with their mother from San Antonio, Texas, to Pennsylvania to start a new life.
Kearns admits that at times it was tough. "I had a job in a bagel shop making soup and sandwiches to make ends meet when Christina's father, Fausto, stopped sending child support," she told Irish America in a recent interview conducted by e-mail. Kearns relied on her Irish mother to help her out. "I was a single mother raising her for a long time with my mom, Delcie Dunfee, who hails from County Clare.
"Irish customs have always been in our lives," adds Kearns, who later married an Irish American. "We even decorate the house for St. Patrick's Day with shamrocks and leprechauns."
Aguilera, who has released both Spanish and English-language albums, says she is proud of all her roots: "My father is from Ecuador, South America, so I would be half Spanish and half American Irish on my mother's side. So I'm a little mix, and proud of every part." Kearns is hopeful that her daughter might choose a traditional Irish tune for her next album.
"It wouldn't surprise me in the least if she records an Irish song. She's always talking about her Latin side, because she's exploring her Latin roots. I tried to include as many Latin customs as possible in my kids' lives growing up, but I am, after all, Irish, so there are far more Latin things she's unfamiliar with than there are Irish. But she's so proud of her Irish heritage."
Aguilera was on Irish America's Top 100 list this year and Kearns says the accolade has made the whole family happy.
"Did that make us, the Irish side of her family, proud? You have no idea how proud. Her priest, Father Rick Thompson, brought us a copy of the magazine."
Aguilera, who has said, "I always wanted to have my own album recorded and released before I graduated high school," began performing at age six in school talent shows. She appeared on Star Search at age eight, and at ten sang the National Anthem for the Pittsburgh Steelers. At 12 she was cast in The New Mickey Mouse Club with future stars Britney Spears and Keri Russell of Felicity.
In early 1998, she cut a one-take demo in her living room singing to a karaoke tape of Whitney Houston's "I Wanna Run to You." The demo was rushed to Disney, and within a day, Aguilera was in a Los Angeles studio recording "Reflection" for the animated movie Mulan. That same week, RCA signed her to a record contract. Mulan premiered in June 1998, and "Reflection" turned into a Top 15 A/C single.
Aguilera followed up with "Genie in a Bottle," which stayed atop the charts for five consecutive weeks in August 1999, and with "What a Girl Wants" which reached the coveted first Billboard Hot 100 #1 slot of 2000 and helped to push the album into platinum territory six times over.
Kearns, who spends her time answering her daughter's fan mail, admits that she is overwhelmed by her daughter's chart success. But it's not her vocal talents that make her proud.
"Words can't express how proud I am of all my kids," she explains. "I have been blessed with wonderful, good-hearted children. I'm proud of Christina not because she sings. What makes me proud is what kind of person my child is inside."
Kearns is also proud that her daughter has shown strength in the face of "so many lies and false rumors." "She's listened to me and fought not to become crushed by them or bitter, but rather to trust in God and hold her head high."
One persistent rumor is that the tiny singer is anorexic, but Kearns explains, "Christina is not anorexic or any such thing. She is genetically very small, as is her sister Rachel, as am I." Kearns, 41, says that she herself only gained weight for the first time after the birth of her son five years ago when subsequent surgery seemed to have changed her metabolism.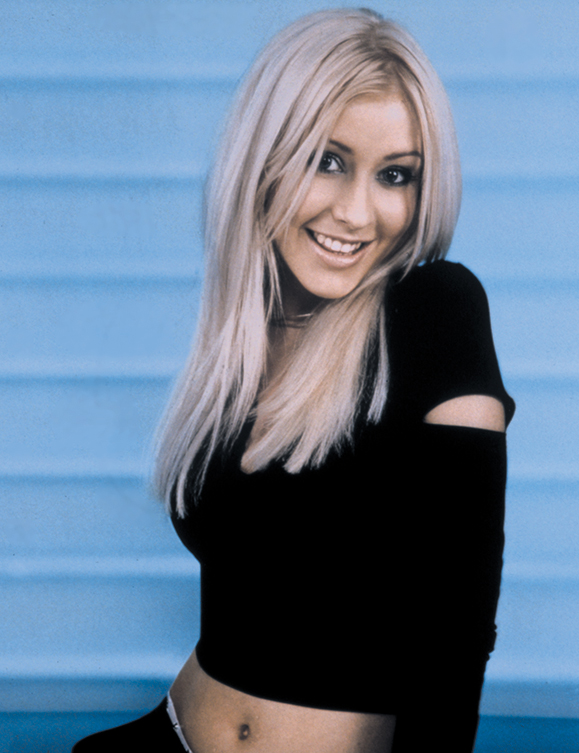 Aguilera isn't the only musician in the family – she's first cousin to Canadian-Irish folk singer Jim Fidler.
"He is amazing. I'm so intrigued. He's so creative. He's completely blind and he sings and he plays like a thousand different instruments," Aguilera told a Canadian journalist earlier this year.
According to Kearns, "The family keeps in touch through my brother, Jim Fidler Sr. I just wish we could see each other more often. But the music business is tough. You're lucky to get a couple of days off in a row, let alone enough time to travel to the States to visit. We are so proud of Jim, though. Honestly, what a talent."
Kearns, who acted as Christina's manager from the time she was five years old until she was 16 years old and was signed to RCA Records, is now joining the ranks of celebrity mums such as Britney Spears' mother, Lynne, in writing a book about her and Aguilera's life in the spotlight.
"I've been working on one for a year now, but it was sidetracked by a lot of little crises this year where I had to stop work and fly out to here or there. But I'm getting back on track with it again, once I get the new fan club organized and up and running again."
When asked her hopes for the future, Kearns replies simply: "Nothing other than all my children, Christina included, being happy and fulfilled, healthy and continuing to be close to God." ♦