Irish America looks back at those we lost over the last year, and remembers the great influence each of these people had on the American Irish experience.
Cardinal Edward M. Egan
1932 – 2015
Cardinal Edward M. Egan, the former archbishop of New York, died in March of cardiac arrest at the age of 82. He led the Archdiocese of New York from 2000 to 2009, years marked by sexual abuse scandals and economic distress.
Born in a Chicago suburb in 1932, he showed an early vocation for the priesthood and, despite his battle with polio, graduated at the top of his class. He spent much of his early career in Rome as a student, teacher, and canon lawyer and judge. In 1988, he was named bishop of Bridgeport, Connecticut, where he dealt with both debt and scandal. After inheriting the debt-ridden Archdiocese of New York in 2000, Egan closed several schools and churches, as well as merged several parishes in accordance with the shifting Catholic populations. This rendered him rather unpopular, despite his claiming to have eliminated the archdiocese's operating deficit.
When the Church's sexual abuse scandals broke, Cardinal Egan staunchly denounced molesters and suspended over a dozen priests in the archdiocese. He still drew criticism from both sides; victims and their advocates decried the lack of a public disclosure, while other clergy claimed the cardinal had failed to support his accused colleagues. In 2002, he issued an apology for the Church's handling of the cases.
According to his friends, he was most comfortable in the role of parish priest and often accepted invitations to officiate anniversary Masses and confirmation sacraments, especially after he stepped down as archbishop. In 2007, Cardinal Egan initiated the enormous renovations on St. Patrick's Cathedral, to be completed in 2016. Many of the cardinal's admirers will count his finest moment in office as his response to the September 11th attacks, when he offered guidance and comfort both to political leaders and the people of New York.
"He was passionate about education, and about improving the lives of the most disadvantaged New Yorkers," said Joseph J. McShane, president of Fordham University. "He will be sorely missed by the Church and the city that he loved."
– Julia Brodsky
Mary Doyle Keefe
1922 – 2015
Mary Doyle Keefe was the face behind Norman Rockwell's iconic "Rosie the Riveter" image. She died in April at the age of 92. In 1943 while America was embroiled in WWII, Rockwell contacted Keefe, his neighbor, for a series of photographs to be taken over two sittings. Keefe was paid five dollars for each sitting, but the real payoff was the painting. Rockwell took inspiration from Michelangelo's Isaiah on the Sistine Chapel and the 1942 song "Rosie the Riveter" by Evans and Loeb. The likeness between Rosie and Keefe can only be found in her red hair and pale Irish skin, as Keefe was neither a riveter nor quite so muscular. She said as much in an interview with the Norman Rockwell Museum in 2002 saying, "Except for the red hair I had at the time, and my face, the rest I don't think is me at all."
Keefe was born in Bennington, Vermont on July 30, 1922 and graduated from Temple University, later marrying Robert Keefe and working throughout New England as a dental hygienist. She is survived by her four children, 11 grandchildren, and five great-grandchildren.
Over the years, Rockwell's image has become a symbol of the emancipated woman that coyly mixes genders while upholding patriotic zeal. Rosie is a woman who has grown out of the cloistered confines of the home and is ready to take Germany, and the world, by storm. Keefe herself never forgot the now classic image that bears her likeness and continued to give interviews throughout her life, including a notable appearance on the Tonight Show (riveter in hand) in the 1990s. She also remained fond of her relationship with Rockwell, cherishing the letter he sent her in 1967 that read, "The kidding you took was all my fault because I really thought you were the most beautiful woman I had ever seen."
– Matthew Skwiat
Anna McMurray
1925 – 2015
When she took to the stage in America, a wave of nostalgia came crashing over the transfixed minds of the audience, because their eyes had seen the grace and grandeur of a Belfast style of Irish dance. Anna McMurray, who brought Irish dance to the U.S., died in March, after teaching for more than 70 years.
For McMurray, this Irish dance was just as much about preserving the Irish past as it was about creating an identity in the present, and that is why we must celebrate the memory of the Irish dancer and teacher Anna McMurray (née McCoy), who was just as much a force for artistic syncretism as she was a conduit of tradition.
Anna and her dancers were first seen in America on film and on stage in the 1940s and 50s. They performed in Boston, Chicago, Philadelphia, as well as New York, where they brought Irish dance to the stage at Carnegie Hall for the first time. They were broadcast into American living rooms, appearing on Arthur Godfrey's popular TV program in 1955. Their performances captivated the American public and caused a curiosity and a demand for the new Belfast- Derry style, which was soon being taught throughout the United States.
"The wonder is not that these dancers were so popular in America," reported The Cork Examiner in May, 1957, "but that America ever allowed them to return home."
Anna and her students won countless awards, victories, and honors throughout Ireland, America, and Europe, but behind the accolades was always a passion for teaching, and her legacy remains in the steps and style of her students.
– R. Bryan Willits
Daniel Boyle Farrell
1930 – 2015
Dan Farrell, the prolific New York Daily News photographer whose iconic image of a grieving Kennedy family at the state funeral of JFK, has died. He was 84. Farrell's photograph made front page headlines during the mournful days following Kennedy's assassination.
The Kennedy funeral on November 25, 1963 was a national day of mourning, and a day that Farrell, years later, said that he would never forget – "it was the saddest thing I've ever seen in my whole life." He was nestled in a spot across from St. Matthew's Cathedral, he told the Daily News in 1999, when Jacqueline Kennedy nudged young John-John to salute. Farrell captured it in a single shot.
Daniel Boyle Farrell was born on Halloween day, 1930, in Pennsylvania. He joined the navy in the late 1940s and fought during the Korean War. Upon his return, he joined the Daily News as a copy boy, making his way up the ladder to eventual photographer. It was during his more than 45-year career as photographer that he documented some of the most important events of the twentieth century, including coverage of the Beatles and Rolling Stones, images of Marilyn Monroe, Allen Ginsberg, and Che Guevara, as well as the 1971 championship match between Muhammad Ali and Joe Frazier.
Farrell was nominated for a Pulitzer Prize for his image of JFK Jr., but lost to Robert H. Jackson of The Dallas Times Herald who photographed the assassination of Lee Harvey Oswald by Jack Ruby. Farrell continued to keep his camera handy even after he retired in 1996.
He was predeceased by his wife of 55 years, Mary, in 2012, and is survived by numerous children, grandchildren, and great-grandchildren.
– Matthew Skwiat
Joseph R. Biden III 
1969 – 2015
Joseph R. "Beau" Biden III, former Attorney General of Delaware and eldest son of Vice President Joe Biden, died late May after fighting a long battle with brain cancer. He was 46.
Biden was first diagnosed with brain cancer in August 2013 and an abscess was removed at the time. But this past May, he was admitted to the Walter Reed National Military Center when the cancer returned.
In a statement released by the Vice President's office, Joe Biden said, "The entire Biden family is saddened beyond words. We all know that Beau's spirit will live on in all of us. In the words of the Biden family: Beau Biden was, quite simply, the finest man any of us have ever known."
Growing up in an Irish American household in Delaware, Biden kept Irish tradition close to his heart. In 2013, his father was inducted into the Irish America Hall of Fame, and the family always maintained a strong connection to their Irish roots. "It is there at their home that the full impact of the Biden closeness hits you," eulogized Niall O'Dowd for IrishCentral.com.
Biden was born in 1969 in Wilmington, Delaware and earned his law degree from Syracuse University. From 1995 to 2004, he worked at the U.S. Department of Justice in Philadelphia, first as counsel to the Office of Policy and Development, and later as a federal prosecutor in the U.S. Attorney's office. Biden joined the military in 2003 as a member of the Delaware Army National Guard and was a major in the Judge Advocate General (JAG) Corps.
In 2006, Biden ran for Attorney General of Delaware, beating veteran state prosecutor and Assistant U.S. Attorney Ferris Wharton by 13,000 votes. Biden served as Attorney General for eight years, after being elected for a second term in 2010.
"His absolute honor made him a role model for the family," Vice President Biden said. "Beau embodied my father's saying that a parent knows success when his child turns out better than he did."
– Cliodhna Joyce-Daly
Fr. Colm Campbell
1935 – 2015
Founder and President of New York's Irish Center, Fr. Colm Campbell died early June at the age of 79 following a short illness. Born in 1935 and raised in Belfast, Fr. Campbell was the eldest of six children born to J.J. and Josephine Campbell. He studied at Queen's University, Belfast from 1953–56. He trained for the priesthood and was ordained on the 19th of June 1960, following four years at St Patrick's College, Maynooth.
His time served as a priest in Ireland was marked by his chaplaincy with the Good Shepherd Convent in Belfast and also his experiences in dealing with the fallout from the Troubles. His vision for increased services and opportunities for the youth population in his area led to his establishment of Youth Link. In an interview with The Irish Voice in 2010, the year of his Golden Jubilee, he described its foundation as "one of the big achievements of my priesthood." He continued his work with the youth and in 1985 was made the director of Youth Services for the Diocese of Down and Conner.
In 1992 Fr. Campbell immigrated to New York City, undertaking a chaplaincy position in Woodside, Queens. In 1999, he became National Director of the Irish Apostolate USA based in Washington, D.C., working closely with the Coalition of Irish Immigration Centers, which in their tribute described him as "emigrant chaplain, spiritual leader, friend to all and organizational guide."
Recognizing the need for a dedicated space for the Irish community in Queens, Fr. Campbell oversaw the purchase and opening of the New York Irish Center in 2005. In the same interview with The Irish Voice, he described this as the highlight of his time in New York, as having been "…my dream fulfilled."
– Siobhan Peters
James A. Delaney
1930 – 2015
James A. Delaney, the Irish American Texas businessman who helped jump start the Irish peace process in the early 1980s, died mid-June at 84.
Delaney had a vision of a united Ireland during a time when few – politician or businessman – thought it possible. Delaney's swaggering gait and no-nonsense business sense was influential in bringing on-board the Irish American Unity Conference (IAUC), which was committed to seeing the idea of a united Ireland come to fruition. The gathering started at a conference in Chicago in July, 1983. Among the more than 600 members in attendance were powerful clerical leaders and veteran statesmen including Paul O'Dwyer and Irish parliament leader Paddy Harte. Included in this crowd was Niall O'Dowd founder of IrishCentral.com and co-founder of this publication. Delaney was "a true pioneer, a man who set aside a hugely successful business career to lend a hand to bringing peace to his ancestral land," he said. "All of us stand on his broad shoulders when we talk of how Irish America helped bring peace to Northern Ireland."
Delaney was a native Texan, born on July 18, 1930 to Hubert and Grace Delaney. He was a shrewd businessman who was not content to hit it rich and retire, but to give back to Irish and Irish Americans alike. His determination and steadfastness carried into his running of the IAUC and can be felt in his opening message to the conference in 1983 where he said, "Forty million Irish Americans can send a message so strong to the Irish, U.S and British governments that they cannot ignore it."
Delaney is survived by his wife of 51 years Catherine, daughters Jean, Kathleen, and Mary as well as numerous grandchildren, nieces, and nephews.
 – Matthew Skwiat
Val Doonican
1927 – 2015
An example to everybody" were the words Irish entertainer Roy Walker emphasized to BBC on the passing of Irish singer and performer Val Doonican, who died at age 88 at his home in Buckinghamshire. The performer had a string of hits and was a fixture of family television in the 1960s and '70s. Revered for his modest charm and embrace of Gaelic values, his personality captured the hearts of England and Ireland.
Michael Valentine Doonican, Val for short, was born the youngest of eight children in 1927 in Waterford and began writing music at age 10. He started performing in Ireland and eventually in England with The Four Ramblers in 1951. In 1963, Doonican was offered his own television show on the BBC, The Val Doonican Music Show, which became a pillar of Saturday night television. Doonican became a very successful performer, but his humble and warm persona remained. "He was a very peaceful man and had a very calm persona," Irish singer Daniel O'Donnell told the BBC, "just as he came across on television."
Doonican retired in 2009, after nearly 60 years in the business, and spent his last years playing golf and painting. Up until his death, "he was fit as a flea," his daughter Sarah told The Guardian. "His batteries just ran out."
But his legacy still lives on and will remain an influence for many singers and entertainers. "He was number one in his field," Bruce Forsyth said. Doonican is survived by his wife, Lynn, their daughters Sarah and Fiona, and two grandchildren.
– Cliodhna Joyce-Daly
Edward Gilligan
1960 – 2015
The president of American Express, and a former 2014 Irish America Business 100 honoree, Edward Gilligan died after suffering an apparent heart attack on a plane trip back from Tokyo at the age of 55. Gilligan had been president of American Express since April 2013 and was thought by many to be the successor to current American Express CEO Kenneth Chenault. Chenault said in a statement to his employees that "this is deeply painful and frankly unimaginable for all of us who had the great fortune to work with Ed" and that "his contributions have left an indelible imprint on practically every area of our business."
Gilligan was a first-generation Irish American whose family hailed from Castlerea, Co. Roscommon. He grew up in Brooklyn and was an avid soccer fan, attending University of Tampa where he played soccer until suffering a knee injury. He retained his love of soccer his whole life; one of his last tweets said he was "dreaming of Chelsea football and a good glass of wine." Following University of Tampa he attended New York University and earned a bachelor's in economics and management.
Gilligan began working at American Express as an intern and worked up the ladder to eventually become president. Throughout, his Irish charm never wavered, devoting his time between his family and work schedule. Gordon Smith who worked with Gilligan for over two decades at American Express said, "He knew everyone, took time to learn people's names, he knew about their families."
Gilligan is survived by his wife Lisa and their four children as well as a brother Michael.
– Matthew Skwiat
Anne Meara
1929 – 2015
Irish American actress and comedian Anne Meara, who came to prominence in the 1960s as the wittier half of the comedy duo "Stiller & Meara," died late May at the age of 85 in Manhattan.
Meara, along with her husband of 61 years Jerry Stiller, developed the act based on exaggerated versions of their Brooklyn-born selves – Stiller as an "uber-Jewish guy" Hershey Horowitz, and Meara as the "uber-Irish girl" Mary Elizabeth Doyle. And after honing the act in the clubs of Greenwich Village and in Chicago, they went on to perform on some of the biggest variety shows of the day, including The Ed Sullivan Show and the Tonight Show with Johnny Carson, eventually pairing in the 1970s as the voices of Blue Nun wine radio commercials.
After the comedy team had run its course, Meara and Stiller's careers diverged with Meara earning five Emmy nominations and finding character work in TV comedies like Archie Bunker's Place, ALF, and All in the Family. Stiller became known for playing George Costanza's father in Seinfeld. In recent years, she appeared in recurring parts in the HBO series Oz, Sex and the City, and King of Queens, in which Stiller also starred as the kvetching father of Kevin James's every-man UPS driver.
Born in 1929 in Brooklyn, Meara was the only child of Edward J. Meara and Mae Dempsey, both of whose grandparents had emigrated from Ireland in the 19th century, according to genealogist Megan Smolenyak. Though raised Irish Catholic, she converted to reform Judaism six years after marrying Stiller, devoting herself to studying the faith – so much so that Stiller once joked to The Jewish Exponent that "Being married to Anne has made me more Jewish." In addition to her husband, Meara is survived by her two children, the actors Amy and Ben Stiller.
– Adam Farley
Bill O'Herlihy
1938 – 2015
Legendary RTÉ broadcaster Bill O'Herlihy has passed away at the age of 76. He is best remembered for his sports coverage, but was also an award-winning public relations professional. He was the anchor for the coverage of 10 Olympic games and 10 World Cups.
O'Herlihy began his career at 16 in the reading room of The Cork Examiner and began working for RTÉ in the 1960s. He left RTÉ in 1973 to start his own P.R. company, O'Herlihy Communications Group, but soon returned to the network to anchor their major sporting events. He had a knack for encouraging debate, often by tossing what his colleagues termed a "hand grenade" (such as: "I read today that Ronaldo is the greatest player in the history of football. Discuss.") to the panel and sitting back, watching the argument unfold.
He was the consummate interviewer – his viewers loved him for asking the questions they would have wanted to ask, and his subjects loved him, for asking the questions they wanted to be asked. He was never afraid to ask the obvious questions, and he never used his air time to flaunt his own expertise, which was extensive. Despite masterfully leading all of his interviews, the focus was never on him, but on his subject. Retired Olympic swimmer Gary O'Toole recalled an interview in which O'Herlihy forwent the complicated jargon he used offscreen to ask on camera, "What makes this swimmer different from the others?"
Irish news sites have flooded with tributes to the man, often recalling his famous tag lines, "okey-doke" and "we'll leave it there, so." (The latter is also the title of his 2012 autobiography.) Perhaps the most touching – and telling – of these tributes is a short piece by author Roddy Doyle, in which two lads chat about O'Herlihy, calling him "the best thing on the telly," and saying simply, "he made us happy."
He is survived by his wife, Hilary, and their daughters, Jill and Sally.
– Julia Brodsky
Kathleen Snavely
1902 – 2015
Kathleen Hayes Rollins Snavely, the longest living person ever born on the island of Ireland, died at the Centers at St. Camillus in Geddes, New York, on July 6, 2015 after 113 years and 140 days of life. By the time of her passing, she had become the 16th oldest person in the world and the 6th oldest person in the United States.
Born in Feakle, Co. Clare, on February 16, 1902, Kathleen left Ireland in 1921 and traveled alone to America. She moved to Syracuse, New York, where she met her first husband, Roxie E. Rollins, with whom she opened the successful Seneca Dairy in the midst of the Great Depression. Neither Kathleen nor her husband had any formal business training, but she later recalled that their perseverance and love for one another were the keys to helping the business to thrive.
In 1968 Roxie died at age 66, but was not forgotten by Kathleen, who, in December of 2000, donated $1 million to the Syracuse University School of Management in Roxie's memory.
In 1970, Kathleen married her second husband, Jesse Clark Snavely, but she was predeceased by him as well, and lived on her own for many years thereafter.
On her 113th birthday, Sean Kirst of The Syracuse Post-Standard asked about her secret to a long life. "I get so tired of people asking me about my secret," she told him, "I've got no secret. You live and you do it the best you can."
Though she had no children of her own, Snavely died while surrounded by friends who noted that she was fully herself up until the final days of her long and remarkable life.
– R. Bryan Willits
Jerry Berrigan
1919 – 2015
Jerry Berrigan, the legendary Catholic educator and political activist, passed away this past July at 95. Alongside his brothers Philip and Daniel, both priests, he helped implement national strikes against American involvement in Vietnam and in 1973 was arrested for holding a prayer protest against the U.S. bombing of Cambodia. Further arrests followed as he protested nuclear proliferation, the Iraq war, and, most recently, drone attacks at Hancock Field Air National Guard Base in 2011.
Berrigan's commitment to his faith and political activism was inspired by his Catholicism and Syracuse upbringing. Jerome Berrigan was born December 20, 1919 in Ely, Minnesota. His family later relocated to Syracuse, New York, where his father worked as a community organizer and his mother taught him the power of faith, sending him to Catholic high school.
Berrigan fought in WWII and served mass for Padre Pio in Sicily, who would later be canonized as a saint for bearing the stigmata. Jerry tried studying for the priesthood, but realized his vocation was teaching and social activism. In the 1950s, he was one of the early followers of the Catholic Worker tradition in Syracuse, founded by Dorothy Day with whom he remained friends. In the 1960s, he marched alongside Martin Luther King, Jr. in Selma. In an interview for Syracuse.com right before his death, Berrigan said his faith means "always remaining open," a mantra he stuck to throughout his long life. In addition to his brother Daniel, Berrigan is survived by his wife of 61 years, Carol, his three children, and five grandchildren.
– Matthew Skwiat
Michael McCourt
1936 – 2015
Michael McCourt, a legend in the San Francisco bar scene for nearly 50 years and younger brother to the late Frank McCourt, died this September following a stroke and a battle with cancer, surrounded by his family. He is survived by his wife, Joan, their three daughters and one son, and his brothers Malachy and Alphie.
He was 79, but hadn't accepted retirement yet. Despite ailing health and a recent fall, McCourt still came in to his regular twice-weekly lunch shifts at Original Joe's, the North Beach tavern where he had worked since 2012, getting paid to simply sit and sip a Guinness – he was that important to the atmosphere of the bar.
"He could keep a bar going because people liked to listen to him talk. He could charm anybody," Mike Fraser, who had worked with McCourt for more than 40 years around San Francisco, including Original Joe's, told The San Francisco Gate.
"He remembered people's names. He remembered people's drinks. He'd have them ready before they order it," said Perry Butler, who brought McCourt to San Francisco in 1969 to work at his newly-opened Perry's bar. "He is the last of that breed; a once-in-a-generation guy."
Born February 24, 1936 in Limerick, McCourt was one of seven impoverished children, as documented by his brother Frank's memoir Angela's Ashes, though only one of four who survived past the age of three. At 18, he came to the U.S. and served a four-year tour in the Air Force before coming to New York and joining his older brother Malachy working bars. But Michael soon moved west, eventually rubbing shoulders with and counting among his friends the likes of John Wayne, Lee Marvin, and Neville Brand.
In a statement on Facebook, Malachy McCourt wrote, "I have no reason to doubt that he is dead, but I can't absorb it. Mike was one of the funniest, wittiest of men, a hugely popular figure in San Francisco in the bar business. He could tell you to go to hell in such a charming way that you would enjoy the journey."
– Adam Farley
Garrett O'Connor
1937 – 2015
Renowned physician and psychiatrist Dr. Garrett O'Connor, the founding president of the Betty Ford Institute for Prevention, Research and Education in Addictive Disease who was lauded for his life-long work on addiction treatment, died early September at his home in Aughrim, Co. Wicklow.
Dr. O'Connor was born April 15, 1937 in Dublin and graduated as a physician from the Royal College of Surgeons and later Johns Hopkins in Baltimore. His career was marked by a devotion to expanding psychiatric services, developing novel treatment methods for addiction, as well as studying the role of cultural malignant shame in the development of addiction among the Irish.
He was also highly dedicated to the communities he served, no matter where he lived. During the 1967 Baltimore riots following the assassination of Martin Luther King, Jr., Dr. O'Connor was instrumental in opening channels between East Baltimore community leaders, the National Guard command, the Baltimore police department, and the then-besieged Johns Hopkins Hospital, earning him a commendation from the Mayor of Baltimore.
In 1972, Dr. O'Connor met and married the actress Fionnula Flanagan and the two moved to Los Angeles, where he served as Associate Professor of Psychiatry-in-Residence at UCLA for more than 30 years before joining Betty Ford.
Dr. O'Connor had been in recovery from alcoholism since March 6, 1977, and was widely known for using his own life story as a tool for teaching about recovery to patients, medical students, and other audiences, including his fellow physicians, and was recently included among the 2015 Irish America Healthcare and Life Sciences 50 honorees.
In addition to his wife, Dr. O'Connor is survived by his two sons, Matthew and Turlough, his daughter Mary Lee-Woolf, two daughters-in-law, seven grandchildren, and two great-grandchildren.
– Adam Farley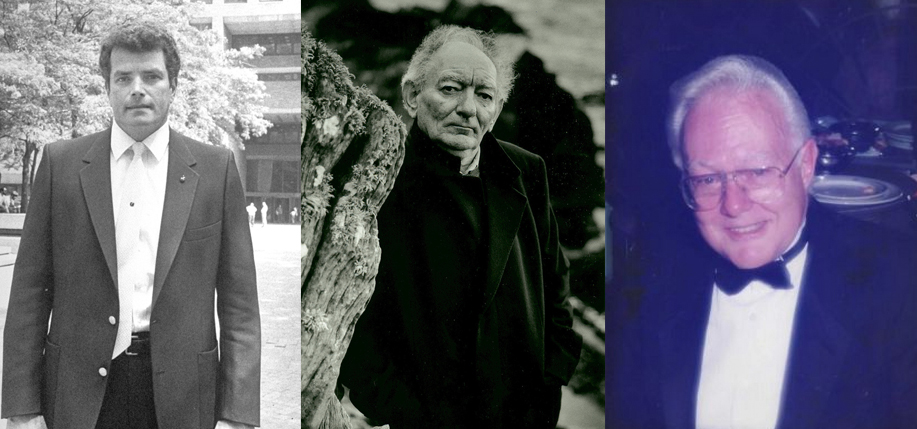 Joseph Coffey
1938 – 2015
Sergeant Joseph Coffey, the legendary New York City detective who took on the mob and worked on some of the city's most high-profile cases, including Son of Sam, died at home in Levittown, New York, in late September. He was 77.
Coffey decided on a career with the police at an early age when mobsters shot at his father after he resisted their attempt to influence the truck-driving union to which he belonged. "He vowed that he would catch these guys, lock them up, and that's how he started," his widow, Susan, told 1010 WINS, a New York City radio station.
Coffey commanded a mob-busting N.Y.P.D. unit that solved over 80 mob murders and sent hundreds of mafia men to prison. Among his most famous exploits was his multiple arrests of John J. Gotti, the boss of the Gambino crime family. Coffey also investigated the Son of Sam serial killer, David Berkowitz, who killed six and wounded seven, and confessed to Coffey that the neighbor's dog had ordered him to carry out the murders.
Coffey "was one of the greatest detectives in the NYPD ever," said Jerry Schmetterer, author of The Coffey Files, a book detailing Coffey's work at the head of his mob-busting unit.
Coffey also cracked a case involving N.Y.C. mobsters, the Vatican Bank, and the archbishop who was the bank's president. He investigated the 1978 Lufthansa heist, in which a bounty worth $3.2 million today was stolen from JFK Airport. He also was assigned to guard boxer Joe Frazier and famously danced with first lady Nancy Reagan at a reception at the Waldorf Astoria in Manhattan while on assignment to protect her.
Coffey is survived by his second wife, Susan, a sister, Patsy Lynch, six grandchildren, and three children, Kathleen, Steven, and Joseph Jr., from his first marriage to Patricia Flynn, who died in 1993.
– R. Bryan Willits
Brian Friel
1929 – 2015
Brian Friel, the venerated and award-winning Irish dramatist, author, and director, died on October 2 at his Co. Donegal home after battling a long illness. He was 86 years old and is survived by his wife, Anne Morrison, and their children, Sally, Judy, Mary, and David. He was predeceased by his daughter Patricia, who died in 2012.
Friel was born in 1929 in Omagh, Co. Tyrone, and spent much of his early life in Derry, where he attended St. Columb's College, along with the poet Seamus Heaney, who won the Nobel Prize in Literature. Nobel Peace Prize winner John Hume and
fellow St. Columb's alum and friend of Friel said he "was a genius who lived, breathed and walked amongst us. His loss will be felt terribly by his family and his fans."
"He had a unique ability to transform the local to the global and bring the past to the present which enthralled people the world over. He is rightly regarded as one of the greatest Irish playwrights of all time."
Friel's manifold accomplishments include the founding of Field Day Theater Company in Derry with actor Stephen Rea, whose first production premiered Friel's Translations in 1980 at the Guildhall in Derry. His 1990 play Dancing at Lughnasa
received three Tony Awards including Best Play and was later turned into a film starring Meryl Streep.
Irish President Michael D. Higgins said, "To have had the privilege of knowing Brian Friel as a friend was an immense gift. He was a man of powerful
intellect, great courage and generosity. These were talents that he delivered with great humor, grit and compassion."
Friel is often referred to as the "Irish Chekhov," a designation deserved not only due to his translations of Chekhov's work, but also because both writers focused their attention on rural life and on characters who cling to the past. Much of Friel's work is set in the fictional halcyon town of Ballybeg, (anglicized Irish for "small town"), where it was not uncommon to find characters caught up in the confusion and uncertainties of modernity and change.
"It was a joy to say his words and to feel secure in the hands of a master craftsman," actor Liam Neeson said. "I hope he and Heaney are having a 'wee one' together now and sharing a giggle."
– R. Bryan Willits
John "Jack" Irwin
1931 – 2015
John "Jack" Irwin, a first-generation Irish American and a major figure in the New York world of Hibernian activism, passed away on October 18 after a battle with Alzheimer's disease. He was born in Brooklyn, but grew up in the strong Irish and Irish American community of Sunnyside, Queens.
Irwin was a childhood actor for television and Broadway, and his resulting public-speaking ability served him well during his years advocating for immigration reform and as a longtime member of the Ancient Order of Hibernians. When the Irish Immigration Reform Movement began campaigning for visas for undocumented workers in the 1980s, Irwin was a key liaison between the A.O.H. and the I.I.R.M. In 1988, he officially pledged the order's support for the I.I.R.M.'s aims. He was involved to such an extent in Irish American affairs that Michael O'Reilly, then Committee President of the Rockville Center St. Patrick's Day Parade said, "There is probably no one active in Long Island's Irish American community who is not familiar with Jack Irwin."
Irwin fought in the Korean War and worked for Merrill Lynch for 38 years, including serving as vice president. In addition to his political activism, Irwin was a Knight of the Holy Sepulchre and an Oceanside member of the Knights of Columbus.
He is survived by his wife, Mary Ann, four children, and several grandchildren.
– Julia Brodsky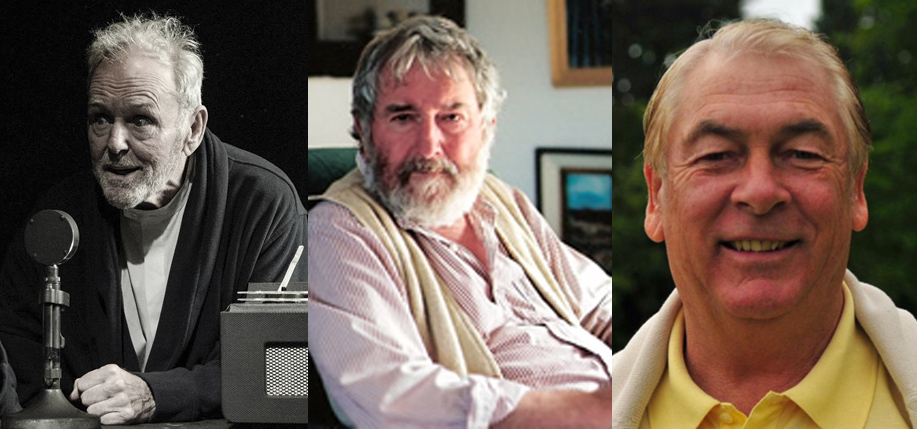 Rick Cluchey
1933 – 2015
On February 2, 1955, the man who would become one of Samuel Beckett's greatest protegés, got into a car in Los Angeles with a loaded gun. Rick Cluchey robbed and accidentally shot the driver, was caught, and subsequently sentenced to life in San Quentin Prison without the possibility of parole. It was through this violent episode that he was to find his calling in theater, especially as a interpreter, director, and actor for the works of Samuel Beckett.
When the San Francisco Actors Workshop performed Waiting for Godot at San Quentin in November 1957, Cluchey was not allowed out of his cell. He was a skilled boxer, violent, and seen as an escape threat. But he heard Godot through the public address system, and it inspired in him and his prisonmates a redemptive and creative streak that would ultimately secure his release from prison.
Cluchey became a leading member in a theater troupe comprised of San Quentin inmates which focused heavily on Beckett's work. Cluchey eventually authored his own play, The Cage, which played a role in helping Cluchey leave prison on parole. It was also due to this play that he met his second wife, Barbara Bladen, who reviewed a prison performance of the play for The San Mateo Times. Their love story became the basis for the film Weeds, starring Nick Nolte.
Out of prison, Cluchey formed a theater company, Barbwire Theater, which was comprised of other ex-cons. He continued to be recognized as a great talent – even by his ultimate inspiration, Beckett, whom Cluchey met in the 1970s. The two developed a collaborative friendship that saw Cluchey work as assistant director to Beckett and act in many performances, including Krapp's Last Tape and Endgame, some of which Beckett himself directed.
Born as Douglas Charles Cluchey on Dec. 5, 1933, Cluchey married three times. He died on Dec. 28 and is survived by his four children and his wife, Nora Masterson.
– R. Bryan Willits
Aidan Higgins
1927 – 2015
Irish fiction writer Aidan Higgins died December 27th, 2015 at the age of 88. Despite being relatively unknown to American audiences, his work was critically lauded and poet Derek Mahon referred to him as "the missing link between high modernism and the present."
Higgins was born in Celbridge, Co. Kildare on March 3, 1927 and attended Clongowes Wood College (immortalized by the school's most famous alumnus, James Joyce, in his semi-autobiographical bildungsroman, A Portrait of the Artist as a Young Man). After school, he worked as a copywriter for a Dublin advertising agency before moving to London and later traveling throughout Europe and Africa.
In 1960, Samuel Beckett recommended Higgins' first collection of short stories, Felo de Se, to John Calder, his London publisher. Langrishe, Go Down, Higgins's 1966 novel, details the lives of four spinster sisters living in a decaying Big House, and was lauded by the Irish Times as "the best Irish novel since At Swim-Two-Birds and the novels of Beckett." The novel won the James Tait Black Memorial Prize and was adapted for television with a screenplay by acclaimed English playwright Harold Pinter.
In 1981, he helped found Aosdána, an Irish artists' association supported by the Arts Council of Ireland.
Higgins made his home in Kinsale, Co. Cork, where he settled in 1986 with writer and journalist Alannah Hopkin. The two married in 1997. In addition to his wife, Higgins is survived by three children and several grandchildren.
– Julia Brodsky
Christy O'Connor Jr.
1948 – 2016
Legendary golfer Christy O'Connor, Jr. died unexpectedly in his sleep early January while acationing in the Canary Islands. He was 67.
O'Connor boasted a long career on the course with 17 professional wins. He also competed twice in the famed Ryder Cup, and it was his 1989 Ryder Cup performance at The Belfry that earned him the accolades of colleagues and commentators alike when he managed a commanding shot on the 18th hole from 235 yards, landing the ball just four feet from the flag. Just before the shot, he was encouraged by his teammate, Tony Jacklin, who told O'Connor, "Come on, one more good swing for Ireland." The subsequent shot sealed O'Connor's victory over future U.S. Masters champion Fred Couples, ultimately helping the European team retain the cup.
In 2010 O'Connor referred to the shot, famously executed with the ever tetchy two-iron, as "the greatest shot" he ever made and "the most emotional moment" of his professional life.
Born August 19, 1948 in Knocknacarra, County Galway, the young O'Connor remembered a difficult upbringing with school lessons bookended by farm work in the early mornings and often late into the night. He still managed to squeeze in a few holes where he could and become a professional golfer at the age of 19. O'Connor was also the nephew of his namesake, another great Irish golf legend.
Irish President Michael D. Higgins said O'Connor was "an iconic figure in golf" and that he "represented his country and its people on the international stage with distinction, dignity and great humour." Taoiseach Enda Kenny said O'Connor's passing "will be a source of great sadness to many Irish people and all golfing fans in Ireland and across Europe."
O'Connor is survived by his wife Ann, his son Nigel, and daughter Ann. He is predeceased by another son, Darren, for whom O'Connor often prayed. At O'Connor's funeral, Father Michael Kelly said that he "spoke openly and confidently of his conviction that he would meet Darren again."
– R. Bryan Willits
Barney Devlin
c. 1919 – 2016
Barney Devlin, the Bellaghy, Co. Derry blacksmith whose workshop Seamus Heaney popularized in verse, passed away in February at the age of 96.
Heaney first wrote about Devlin in 1969's Door into the Dark, with the poem "The Forge," whose opening line, "All I know is a door into the dark," gave the collection its title. Heaney returned to Devlin's forge at Hillhead in 2006, with "Midnight Anvil," in the poet's final collection, District and Circle.
Devlin's forge became a regular stopping point on the Seamus Heaney tourist trail and remained well-preserved even after the blacksmith's retirement. Devlin didn't mind the fame and the stream of tourists: "Taking visitors from across the world through the dark door is like a second pension to me in my old age," he told the BBC following Heaney's death in 2013.
Yvonne Watterson, a Derry-born writer and old friend of Devlin's wrote for the Times, "Barney lived for almost century, with heart and craft and good humour, bringing into his tiny forge thousands of visitors from all over the world. He loved the craic." She recalls thumbing through the visitors' book at the forge and seeing a note from Heaney himself that serves, belatedly, as a fitting obituary: "For Barney, old friend and good example of how to do good work and stay true. I'll maybe write a poem."
Devlin was laid to rest alongside his late wife, Margaret, and is survived by eight of his children, as well as several grandchildren and great-grandchildren.
– Julia Brodsky
Thomas Francis Kelly
1925 – 2016
Tommy Kelly, star of the 1938 film adaptation of Mark Twain's The Adventures of Tom Sawyer, died in January of congestive heart failure at his home in Greensboro, North Carolina at age 90.
Kelly was born in the Bronx on April 6, 1925 to Michael and Nora Kelly with all four of his grandparents coming from Ireland. By age 12, Kelly had no aspirations of becoming an actor. But on an a fateful day in 1937, was plucked out of his classroom at St. Redmond's parochial school in the Bronx during a nationwide talent search that eventually gave him the starring role in Tom Sawyer.
Though Tommy maintained an acting career until the 1950s, his life was marked with distinction in many other fields, particularly in education. Tommy earned a bachelor's in English from Loyola University of Los Angeles (now Loyola Marymount University), a master's in educational administration from the University of Southern California, and a doctorate in education from Michigan State University. Tommy worked as a teacher and administrator in California, served in the Army in the European theater during WWII, and worked for the Peace Corps in the 1960s. He directed schools in Liberia and Venezuela, and oversaw educational programs for the United States Department of Agriculture.
Tommy is survived by his wife, Susie, whom he married in 1948; four sons, Kevin, Matt, Mark and Paul; two daughters, Eileen and Ann; 12 grandchildren; and two great-grandchildren.
– R. Bryan Willits
Michael Kennedy
1937 – 2016
Michael Kennedy, defender of radicals, outsiders, mobsters, and millionaires, died at the age of 78 in Manhattan due to complications while undergoing cancer treatment. According to his friend and colleague, Michael Dowd, Kennedy was "a man who had his heart and soul invested in Irish freedom."
Soon after entering the legal profession, Kennedy underwent a radical conversion after being drafted to fight in the Vietnam War and became an avid proponent of marxist-leninist philosophy and took on many cases (usually pro bono) for anti-establishment types.
One of the high points of his career was when he lead the defense of a number of Brooklyn-based IRA gunrunners in 1982. The lawyers who worked on the case thereafter came together every year on the date of the acquittal and even went on a trip to Ireland together. According to Dowd, he was later "delighted with the peace process," Sinn Féin's rise to power, and the "end to violence."
As a defender of radials and outsiders, Kennedy defended notable figures like Huey P. Newton of the Black Panthers; Cesar Chavez and his migrant farm workers' union; Bernardine Dohrn, a leader of the Weather Underground; American Indian protesters at Wounded Knee; members of the Brotherhood of Eternal Love, which claimed LSD and drug icon Timothy Leary as a member; John Gotti Sr., the mob boss, and represented Ivana Trump when she divorced Donald in 1991.
He is survived by a daughter with Eleanora, Anna Safir; and two children from his first marriage, Lisa Kennedy and Scott Hamilton Kennedy, and five grandchildren.
– R. Bryan Willits