The 12th annual Origin 1st Irish Festival, a month-long theater festival (January 7 to February 3, 2020) in New York City dedicated to showcasing the work of contemporary Irish writers at venues across the city, brought together some familiar faces and a host of new plays and writers.
The world premiere of Seanie Sugrue's comedy-drama The 8th, about a family's tensions around Ireland's recent epic referendum to overturn the 8th Amendment outlawing abortion, received seven nominations and nabbed Best Production. The Irish Repertory Theatre's hit comedy London Assurance, a five-act comedy by Dion Boucicault that was first produced at the Theatre Royal in 1841, won three awards – for direction by Charlotte Moore, for acting by Rachel Pickup, and for design.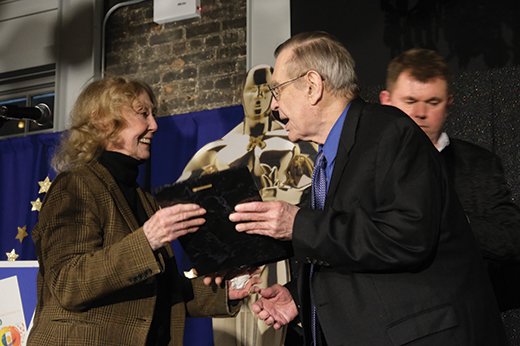 The other acting award was offered to Ciaran O'Brien, who co-starred with Eva O'Connor in the American premiere of Maz and Bricks. The play was imported from Dublin by Fishamble.
The Best Playwright honor went to Honor Molloy, the New York-based writer of an astonishing new work, Round Room, about childbirth in the wards of Dublin's infamous Rotunda Hospital over several centuries. Shown for just three performances, the in-studio production is produced by the Grammy Award-winning Irish singer / songwriter Susan McKeown's Cuala Foundation, and features a new score by McKeown.
Origin Theatre was founded in New York by George Heslin from Limerick, in 2002.
For all festival details, visit www.origintheatre.org. ♦