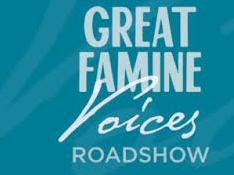 Great Famine Voices 2021 continues with a new series of standalone short films and online discussions beginning with Black Abolitionists in Ireland and continuing with caregivers during Ireland's darkest years.
William Henry Lane "Master Juba" – the Father of Tap Dance
This week's topic, a short film (23 minutes) and live online discussion features William Henry Lane "Master Juba." He is widely recognized as the father of tap dance who visited Ireland in 1849 when the country was slowly emerging from a devastating famine.
"In popular memory, Master Juba is the man who invented tap dance," notes co-host Professor Christine Kinealy. "Juba used his remarkable artistry to challenge stereotypes while also creating a new form of entertainment."
William Henry Lane was born in Rhode Island in 1825, and orphaned at a young age. He turns up in the very poorest part of New York, the Five Points, in the 1840s where he is admired by all including writer and social critic Charles Dickens.
"Tap dance has two parents – Irish and African," claims special guest Lenwood "Leni" Sloan of the African American Irish Diaspora Network. "Tapdance is that child of African and Irish dancing coming together in the Americas. It is unique to the evolving sound that would become jazz. Master Juba invented the form."
Watch the video below and join us for a live post-show discussion on Zoom with Emmy-award winning Professor Christine Kinealy (Ireland's Great Hunger Institute, Quinnipiac University) with special guest Lenwood 'Leni' Sloan (Culture Expert and Dance Historian) on Sunday, May 9th, at 2:00 pm EDT and 7:00 PM in Ireland. Click here to join.
Learn more about the Great Famine Voices Roadshow 2021 and the scheduled virtual events beginning May 2, 2021 – June 20, 2021.