---
Covid-19 threw us all into a global remote-working experiment. But will the future if the workplace be on Zoom? There's an Irishman at the helm answering those questions and more.
Tom Deignan talks to Harry Moseley Global Chief Information Office of Zoom Video Communications, Inc.
When the history of the coronavirus pandemic is written, loss, fear, and anxiety will be at the forefront – as will the many ways our daily lives were transformed.
Zoom is at the center of all that – and Harry Moseley is at the center of Zoom.
Much of this was unlikely just four years ago. Moseley, by then, had actually retired. He'd raised three children with his wife, Rachel. And he had "already achieved more than most chief information officers, having had successful tenures at UBS, Credit Suisse, Blackstone, and KPMG for more than a dozen years," as a Fortune magazine profile put it.
But then, "Zoom Video Communications came calling."
In March 2018, CEO Eric Yuan persuaded Moseley to come on board and try to initiate a major shift in how people learn, work and communicate.
Moseley says he was won over by Yuan's focus on a small number of key principles, which, in Moseley's mind, contributed to the high quality of communication services Zoom offered.
"My job was being an advocate for Zoom – the platform and the purpose," Moseley said.
At first, Zoom's "prime subscriber base" was "large corporate and global enterprises," as a Times of London profile put it.
Moseley's main task "was plotting ways with other senior executives to improve (Zoom's) features and functions."
According to Moseley this is also what put Zoom in a unique position in early 2020, when reports of a new, potentially lethal, and certainly disruptive virus swept the globe.
"Ten years ago (Eric Yuan) founded Zoom on five core principles. Number one was ease of use," said Moseley. "The second is incredible reliability. You click the link you're in the meeting, there's no stress."
Then there was affordability, as well as a dedication to "incredible innovation," things like "breakout rooms" and virtual backgrounds, all of which work on laptops, smartphones and tablets.
So, by the time entire cities and their sprawling school systems closed down, Zoom was in a position to become the communication tool office workers, students and teachers turned to.
A NEW WORLD
"How do we help people get through this?
How do we connect people?"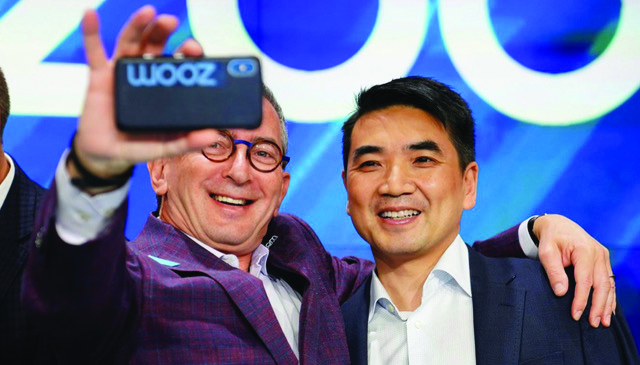 "The mission from (CEO) Eric (Yuan) was clear. How do we help people get through this? How do we connect people?" Moseley recalls. "Every morning I would wake up, look at my inbox and see emails from people all over the world, asking for help. Whether it was connecting with family and friends, baby namings, weddings and birthdays, or church services and funerals, we were just 100 percent focused on: How do we help people get through this in the best possible way?"
There was, of course, some fine-tuning to be done, indeed, meeting Zoom's final principle during the pandemic created the most challenges, Moseley said.
"We had some speed bumps with privacy and security last year. We took them very seriously. … But when you look at Zoom today, from (this) perspective, we recovered extraordinarily well."
Indeed, as The Irish Independent would put it: "Zoom is the single biggest breakthrough service of the 2020 global lockdown, in or out of tech. Before February (2020), it was a niche business tech tool. (Now) it's a global household name. Grannies, schoolteachers and friends now use it daily…. Now, as the worst of the pandemic subsides, Zoom is once again positioned well – to continue playing a key role in education and work communication for years to come.
HARD WORK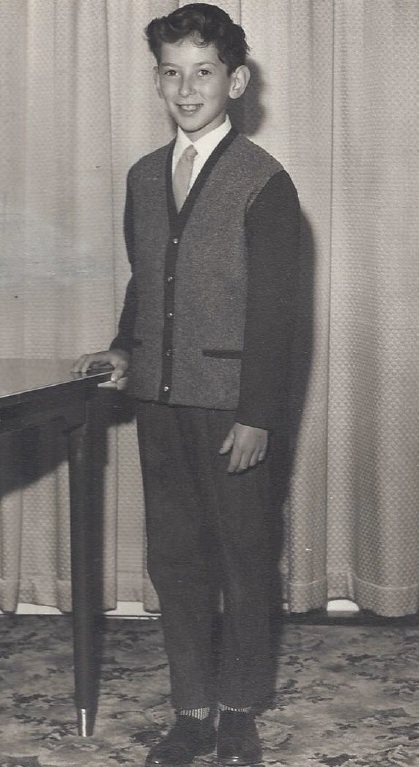 Zoom's adaptation to a new reality was, in many ways, an audacious act of improvisation. But it was also the result of years of careful day-to-day planning, the kind of preparation Harry Moseley has always prioritized.
"I was brought up to understand what work is and (that) you only get out what you put in," he says.
Before he was even a teenager, in the summer of 1967, Moseley and his family were forced to adapt to tough circumstances.
"When I was 12 my father's factory – he used to manufacture beds – burned to the ground. And the day after the fire, he and I were in the factory, and he had a bit of an accident…and he ended up in hospital."
Moseley continued: "I used to get on my bike and ride down to the hospital. And he'd give me my 'to-do list,' and I'd go back to the factory, talk to the employees, and call the insurance companies. We had to get new equipment and when the new equipment came, I was part of the crew putting the equipment together."
Such multi-tasking and adjustments have been a hallmark of Moseley's career.
EARLY SUCCESS
When most of us see an office worker consulting two computer screens simultaneously, and tapping away at two separate keyboards, we might see an ambitious, dedicated employee, going to great lengths to wrap up a demanding project.
Harry Moseley sees a problem that can be solved. An opportunity.
"This was much earlier in my career, when I was still programming," Moseley said, recalling his creative, but rather technical, solution to how do we get one terminal and one keyboard to talk to two different computers asynchronously. A co-worker looked at him "as if I was a madman. And he wasn't the first person to look at me like that." But, Moseley adds: "We were only going to find [a solution]. We were still there at three o'clock in the morning. But we got it to work."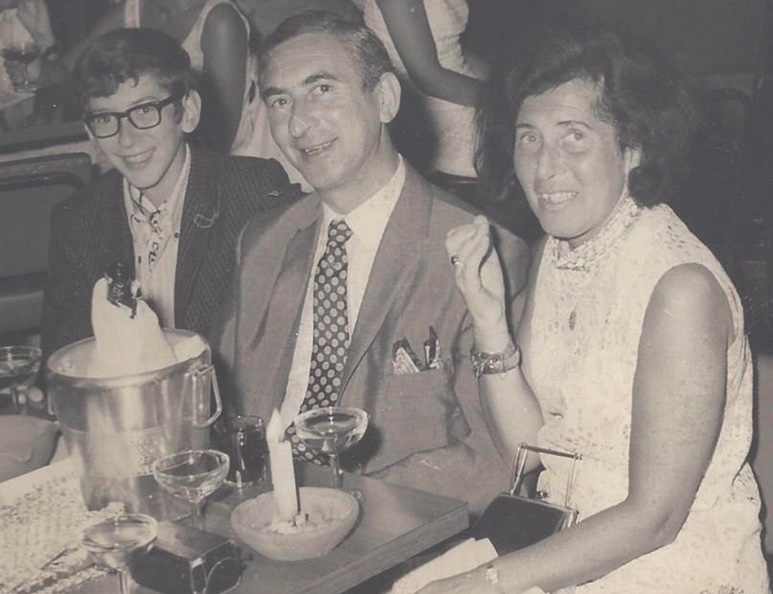 RATHFARNHAM TO TRINITY
Moseley's approach to the problem illustrates important lessons he learned growing up in Rathfarnham, studying at Trinity College, Dublin (TCD), and during his climb up the tech industry ladder.
His current position as Global CIO of Zoom has thrust him to the center of global tech innovation – and into history, once the coronavirus pandemic hit in the Spring of 2020.
All along, Moseley has firmly believed that results only come to those who are willing to put in the proper amount of effort.
"You have to make an investment to get a return," Moseley says. "Number one, I'm interested in doing a great job."
He credits his parents for instilling these values early in life, as well as his professors at TCD, where he studied engineering, math and computer science.
Like many college students, Moseley felt, at times, that some of the concepts or designs he was studying would not be relevant in the real world. Back then, Moseley was not shy about sharing this opinion.
Years later, he understands the importance of having this foundation.
"I was taught…to understand how things actually work. So my academic education was a big part of making me who I am today, and enabling me to have the amazing career that I've had, and the privilege of working with great organizations and people."
"When you look at the role of the CIO today versus the CIO role five years ago, I think it's dramatically different. The average professional's technology literacy is dramatically more than what it was five years ago. And so, since the actual technology changes so much, [the CIO's] job has become to find better ways to use that… How do we make things smoother? How do we make things more seamless and frictionless?"
All of this has worked out well for Moseley – and Zoom. As the Wall Street Journal recently reported, at the end of 2020, Zoom "posted a record $772.2 million in quarterly sales and has seen a large increase in its paying subscriber base during the pandemic."
"This is an amazing company.…We're a ten year-old startup that went public two years ago. We were hosting over 300 million daily meeting participants as of April 2020."
WHAT'S NEXT
Begging the question: What's next for Zoom's "Man from Rathfarnham"?
"I have zero plans to do anything other than what I'm doing," says Moseley, adding: "This is an amazing company.…We're a ten year-old startup that went public two years ago. We were hosting over 300 million daily meeting participants as of April 2020. We were processing in excess of three-trillion annualized meeting minutes as of October 2020. Our fourth quarter total revenue for fiscal year 2021 was 882.5 million dollars, which is 369 percent year-on-year growth." (Moseley asks someone nearby to confirm these precise statistics. Unsurprisingly, he is spot on.)
He continues: "We've said this for many years, as technology leaders – there's never been a better time to be in tech. We said it 20 years ago, 10 years ago, five years ago, and I'm saying it right now. Why? Because there's never been a better time to be in tech!"
Moseley says he expects Zoom to now play a key role as people and companies move closer to a "hybrid model" of communication – blending in-person and remote meetings.
Looking further down the road, Moseley says: "We're only scratching the surface on things like artificial intelligence, machine learning, augmented reality and virtual reality. I wish I was 30 years younger in my career."
In the short term, Moseley says he is "really excited" that increasing vaccinations will continue to open up travel opportunities, so he is looking forward to getting back to Ireland.
"I definitely want to see my sister, and my nephew and his wife. I want to see some old friends – and I definitely want to go to a good Irish pub."
Other than that, when it comes to the future, Moseley leaves the final word to Zoom's CEO.
"Eric would say we're just getting started. And I like that we're just getting started. The best is yet to come." ♦