This is hardly the first Winter Olympics overshadowed by tension between Russia and Western democracies.
Forty-two years ago, a hearty crew of young American hockey players won an unfathomable victory against the long-dominant Soviet hockey team at the 1980 Lake Placid Winter Olympics, giving the United States a much-needed morale boost during the Cold War.
The critically acclaimed 2004 movie Miracle captured that magic moment as the Americans stunned the world and held their 4-3 lead over the Soviets.
Fifteen years ago Irish-America interviewed one of those young hockey players profiled in the movie, Jack O'Callahan, now 64 and living in Ponte Vedra, Florida.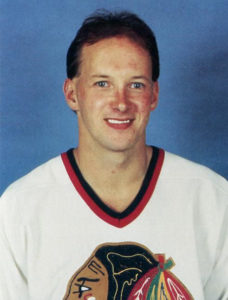 A Boston native, O'Callahan followed up his triumph over the Russian hockey team with stints on the Chicago Blackhawks and the New Jersey Devils, then made his mark as a financial trader in Chicago, founding Beanpot Financial Services with fellow Boston native Jack Hughes.
In recent years he left Beanpot to become a senior managing director with Ziegler Capital Management in Chicago, an Institutional Asset Management Firm with approximately $12 billion under management.
Does O'Callahan see irony in U.S.-Russian relations traveling full-circle in 42 years from tension to more constructive negotiation back to brinksmanship on the Ukraine border?
"I don't know," O'Callahan said. "I'm disappointed that too many with voices in our country do not stand up for our way of life and the strengths of our oftentimes unrecognized small towns and communities. The USA is the greatest country and idea in the history of government and civilization and we should all take a moment each day to bend a knee and be thankful that we are blessed to be part of it. Never apologize. Always be thankful and humble and be willing to give our lives to defend it. That's my mindset and that was our mind set in 1980. We were thankful for those that came before us who built our country and gave us the opportunity to wear that jersey. It was an honor."
This week, Slovakia took the U.S. men's hockey team out of contention. Not since O'Callahan and his then-unknown teammates took the ice In Lake Placid 42 years ago have the Americans taken the gold in hockey. They did take the silver in 2010.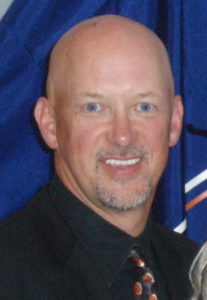 These days, O'Callahan enjoys working from his home office in open-air Florida; golfing at the Timuquana Country Club or TPC Sawgrass; and looking forward to visits from his daughter and new grandson who live in Vancouver; or his son and new granddaughter who live in upstate New York.
He occasionally sees some of his former 1980 teammates, especially team captain Mike Eruzione, who has a place in Jupiter, Florida, O'Callahan said.
The last time O'Callahan played hockey was in a 2016 match-up of Blackhawks and St. Louis Blues alumni at Busch Stadium.
"Afterward I said, 'Yeah, I'm done.' I gave away my stuff," O'Callahan said with a laugh. "I'm always afraid I'm going to fall down and hurt myself and not be able to golf anymore."
O'Callahan's son, Aaron, played four seasons of hockey at Bowdoin College in Maine and now plays and coaches for fun, he said.
O'Callahan has been following the Beijing Winter Olympics – the Russian doping scandal; Norwegian skier Jarl Magnus Riiber taking a wrong turn on the Nordic combined competition which cost him the gold; and the elimination of the U.S. men's hockey team by Slovakia this week.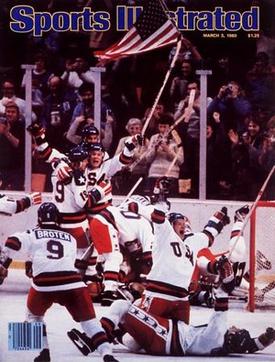 The games always bring back memories of 1980 when O'Callahan and his teammates were the center of attention:
"The kid's made the team. He's busted his ass for me for seven months and now I gotta send him home? Is that the deal?" U.S. Olympic Hockey Coach Herb Brooks, played by Kurt Russell, asks his superiors about Jack O'Callahan, played by Michael Mantenuto, in Miracle.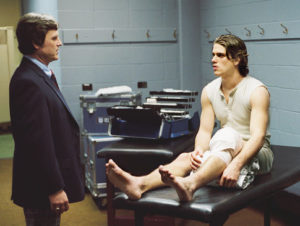 The anguished look on O'Callahan's face in the locker room at Madison Square Garden said it all. He had torn the ligaments in his left knee during an exhibition game against the Soviets, and in barely 48 hours the Olympic hockey rosters had to be submitted. He'd endure any pain not to miss out on a chance to go back up against the Russians and beat them in Lake Placid. Coach Brooks did not look optimistic.
"Dr. Richard Steadman, America's foremost orthopedic surgeon at that time, came in and said that I might have a chance to play, but it would be day-by-day and the decision would be made at the last minute," O'Callahan remembers. "He put me on a very intense 5-time-a-day rehab and strength program and I recovered enough in those next two days to convince Herb to put me on the roster. I missed the first two games against Sweden and Czechoslovakia, but played in the next five games."
He was ready for the all-important game against the Soviet Union and helped lead the U.S. team to its miraculous 4-3 victory, giving the country a giant morale boost in 1980 during the Cold War.
O'Callahan, who had been an All-American player and team captain at perennial college hockey powerhouse Boston University, signed with the NHL's Chicago Blackhawks and after two minor league seasons, joined the Blackhawks for the next five seasons. He was dealt to the New Jersey Devils at the beginning of the 1987-88 season and finished the last two years of his NHL career in the Meadowlands.
O'Callahan's business career started in Chicago in the spring of 1984. He was looking for an off-season internship of some sort when he and his wife went out to dinner with Walter Payton and his wife Connie. Payton, an NFL Hall of Famer and Chicago Bear football legend, asked O'Callahan if he could help and then offered to make an introduction to a board member at the Chicago Mercantile Exchange.
"He said, 'Can I make a phone call for ya?' I said 'Sure,'" O'Callahan said. "Within two days, I was a runner at the Merc and after eight weeks, I knew I had found something awesome."
O'Callahan bought an Index and Option Seat at the Merc. After several summer off-seasons of clerking and taking classes, he began trading in the fall of 1989 as a local in the S&P 500 futures pit.
At the Merc, he became reacquainted with Jack Hughes, another Boston native who had been one of the last cuts from the '80 Olympic hockey team. Hughes had moved to Chicago in 1986 and had been filling customer orders in the same trading pit.
Within three years, the two started Beanpot Financial Services, to work with hedge fund commodity clients. The two former players named their new company after the Boston hockey championship they used to compete in during college – Hughes at Harvard and O'Callahan at BU.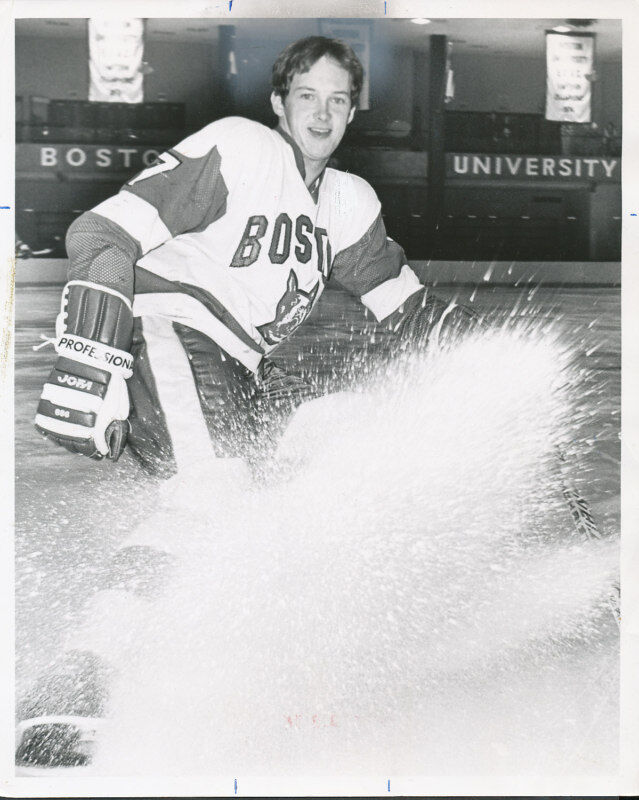 O'Callahan, 49, grew up in Charlestown, Mass., the historic Irish-Catholic section of Boston at the foot of the Bunker Hill Monument across the bridge from Boston Garden. He attended the renowned Boston Latin School prior to enrolling at Boston University, where he graduated in 1979. O'Callahan's father spent a long career at Boston Edison Company. He and O'Callahan's mom Bernadette are retired.
O'Callahan's great-grandfather, John Joseph O'Callahan, the youngest of five brothers, came to America around 1900 from Bantry Bay, in County Cork. O'Callahan's mother's family, the Russells, also hailed from Cork, and his grandfather Frederick Russell became a Boston firefighter in 1925.
Jack O'Callahan visits Ireland often and his daughter, Rachael, spent a college semester at University College Dublin. He remembers playing golf in Tralee years ago with some of his former Blackhawks teammates. The players were matched up with caddies. O'Callahan's caddy introduced himself as Gene O'Callaghan.
"I said, 'Did my friends put you up to this?'" O'Callahan said. "I took out my driver's license to show him my name and he grabbed me and said 'Cousin Jack! Where are you from?' I told him I lived in Chicago. He said, 'There was a time when we were kings of this country. Now we're caddies'"
O'Callahan has been treated like royalty often because of his role in the 1980 Olympics. Team members were selected to light the torch for the opening ceremonies at the 2002 Winter Olympics in Salt Lake City.
The country was reminded of just how important a victory that hockey game against the Soviets was by the movie Miracle, which takes some artistic license but is largely accurate, O'Callahan said.
"Director Gavin O'Connor did a wonderful job with both the on-ice and off-ice footage," O'Callahan said. "He went out of his way to show us both as people and as hockey players and froze us in time for future generations of hockey fans and Americans."
The scene in which Kurt Russell as Coach Herb Brooks brings the team back onto the ice for a punishing practice following a tie against the Norwegian team really did happen, O'Callahan said. That was one of the scenes O'Callahan had long talks with O'Connor about, he said.
"We were looking up into the stands at the pretty girls during the game," O'Callahan remembers. "Herb really kept us on the ice for an hour. He kept us there until midnight. They turned the lights off. That part where he said, 'I play for the USA' – that never happened. I think he just got tired of beating on us. What they didn't show in the movie was that we played that same team again the next day and we beat them 9-0."
O'Connor looked for young actors who really knew how to play hockey and found an authentic Boston guy to play O'Callahan.
"They cast Michael Mantenuto, an Italian guy, in my role," O'Callahan said, "and an Irish guy, Patrick O'Brien Dempsey as [team captain] Mike Eruzione. Mike and I both still laugh about that. I think all the actors did great and they were really into it as most had grown up as hockey players and knew our story."
Sadly, just four years ago, Mantenuto took his own life at age 35. After starring in Miracle, Dirtbags, and Matthew McConnaghey's Surfer, Dude, Mantenuto left acting to join the army and suffered from addiction issues.
The fight in the movie between O'Callahan and Rob McClanahan – used to show the rivalry between the Boston guys and the Minnesota guys — never really happened.
"Robby was much too smart to start a fight with an Irish guy from Charlestown," O'Callahan quipped.
President Carter invited the team members to Washington, D.C., for an unprecedented lunch with the president to congratulate them on their win.
They were a bit taken aback when the Washington press corps tried to get them to voice opinions on Carter's decision to boycott the summer Olympics in Moscow because of the Soviet invasion of Afghanistan.
"People are going to start asking us questions because we won a gold medal and now we're experts on world politics?" O'Callahan said. He and the other team members mostly declined invitations to appear with candidates so as not to politicize the win.
But O'Callahan did appreciate it when then-Boston Mayor Kevin White sent a limo to pick him up from the airport when he got back to Boston and bring him home where "about 1,000 people were waiting in front of my house."
The "Miracle on Ice" was viewed live by 8,500 spectators in Lake Placid, New York, and was watched on television by a record 36 million American households. ♦