Tom Deignan first interviewed Alice McDermott as a young journalist. He looks back now on her literary career over the past 20 years and talks to her about her new non-fiction book What About the Baby? Some Thoughts on the Art of Fiction.
For four decades now, Alice McDermott has dazzled the literary world in a fashion nearly as subtle and cunning as her fiction.
We almost forget that, every five years or so, McDermott will summon a gorgeous new cast of characters from the blue-collar Irish Catholic enclaves that she has made her own.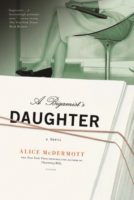 Her stunning 1982 debut, The Bigamist's Daughter, was followed by That Night (1987), in which a ten year-old's vivid, innocent imagination collides with two star-crossed teen lovers in 1960s Long Island. This lean, heartbreaking story was adapted into a film starring Juliette Lewis and C. Thomas Howell in 1992.
That same year, McDermott came up with one of the great Irish American novel titles of all time – At Weddings and Wakes, a "beautifully wrought novel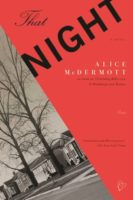 that depicts three generations of an Irish Catholic family," as The New York Times put it. This is "a world where everyone goes to Mass on Sunday, the women wearing fur collars and hats, the men in dark, somber coats; a world where children dream of growing up to become nuns and priests; a world defined by holiday rituals and dozens of tiny domestic routines."
Already, McDermott was commanding the attention of elite prize committees. At Weddings and Wakes was a finalist for the Pulitzer Prize, as was That Night, which also was a finalist for the National Book Award.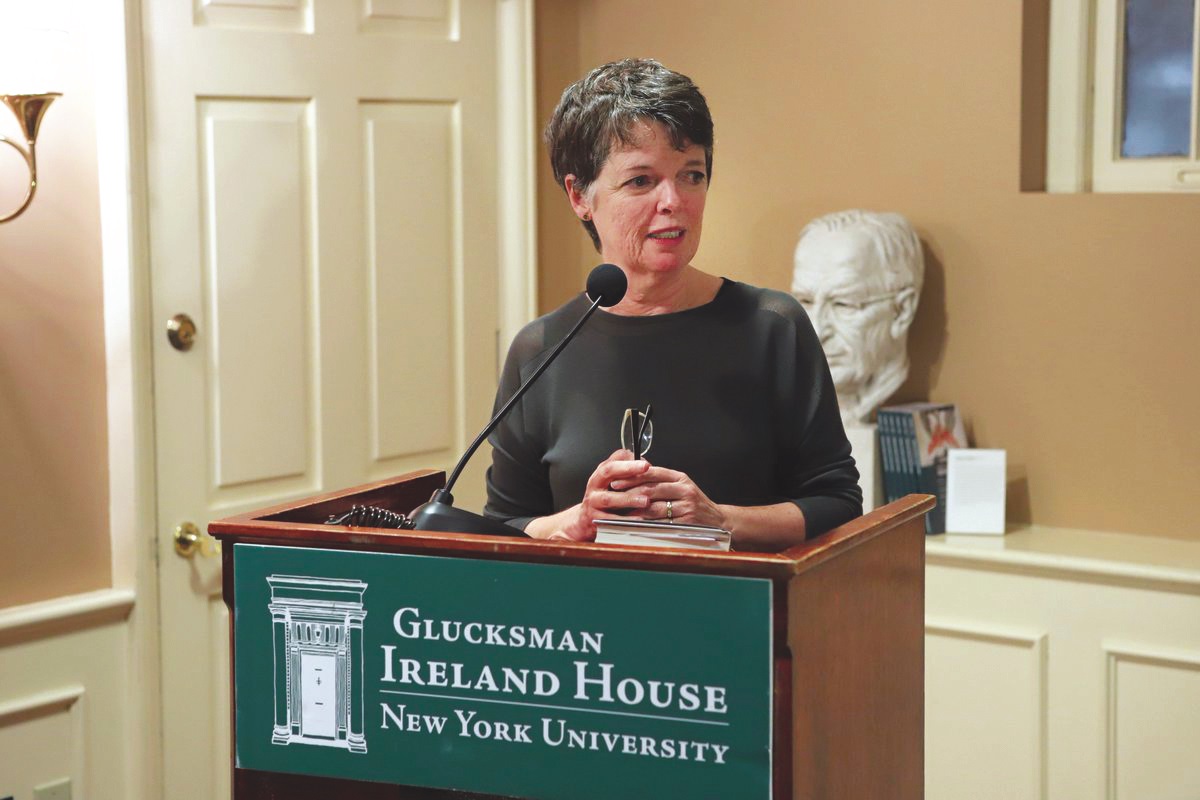 A "Charming" Tragedy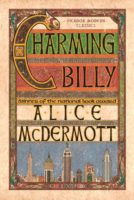 Then, in 1998, McDermott introduced us to Billy Lynch, a, well, charming New Yorker who once went off to Ireland and, as the old folk song has it, fell in love with a woman "fit to be a wife / as a fork fits to a knife."
At least in Billy's mind.
But, as also happens in the old folk song, things do not end well for this particular "Charming Billy."
Never had American literature quite seen beauty and tragedy intertwined in such an understated yet forceful way. In part, this was because Alice McDermott tapped into a fierce yet underappreciated stream of Irish American storytelling – the work of Mary Doyle Curran, and William Kennedy, and Elizabeth Cullinan.
It should also be added that elite literary tastemakers were finally ready to set aside their tired expectations about Irish Catholics, and what constitutes literary genius. Too often, these were code words for swaggering male writers who wrote giant books about virtuous saints or evil sinners.
Weighing in at less than 300 pages, Charming Billy chronicled and celebrated a life of great potential and profound regret, winning the 1998 National Book Award, whose judges called it "a study of the lies that bind and the weight of familial love, of the way good intentions can be as destructive as the truth they were meant to hide."
A Gracious Artist
Alongside all of these impressive literary accomplishments, Alice McDermott also managed to expose the lie that brilliant artists must also inevitably be cranky creeps or tortured misanthropes.
She was one of the first literary stars – not to mention genuine heroes – I ever met in person for an interview, way back in 2001, at a sumptuous hotel off Central Park. The wisdom of youth dictated that I walk to this meeting, to absorb the energy of Manhattan, before I sat down to swap big ideas and witty bon mots with a brilliant author.
In reality, the walk merely left plenty of time for the revelation to hit me – the hotel was on Central Park west, not east.
I was nearly 30 minutes late. Yet McDermott could not have been more kind or gracious – or quick with disarming bon mots.
This is something a small but fortunate group of creative writing students have long known.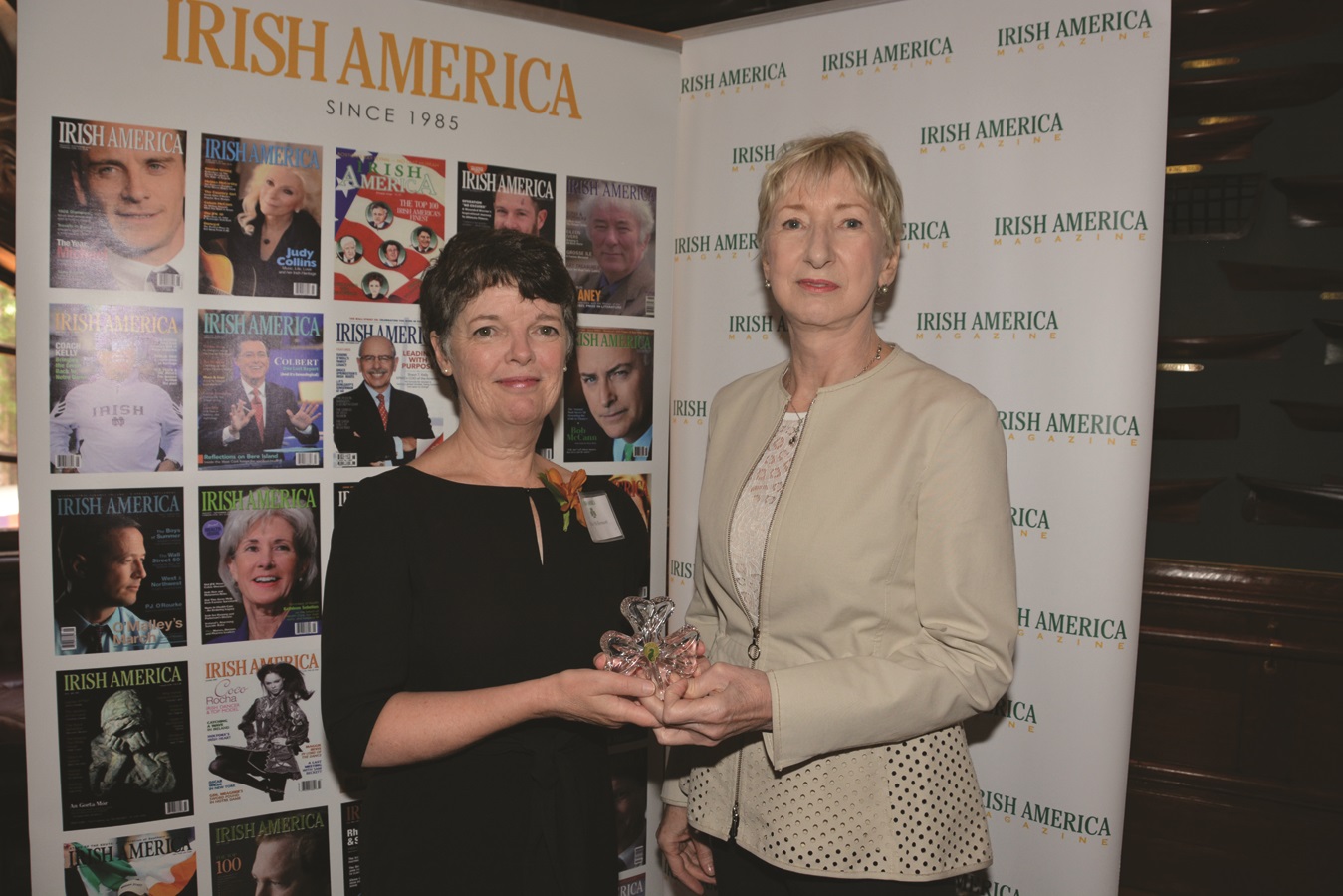 Dedicated Teacher
Two decades ago, McDermott became a professor of Humanities at John Hopkins University, while also serving as a creative writing teacher for the Sewanee writer's conference.
Every five years or so, the beautiful, distinctive fiction kept on coming.
In Child of My Heart (2002), a teen living on windswept Long Island falls under the spell of a (much) older artist. After This (2006) and Someone (2013) are both, in different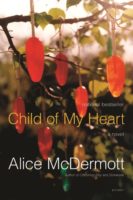 ways, ambitious, compressed portraits of post-World War II urban America.
Most recently, for McDermott, The Ninth Hour (2017) depicts the small rebellions and grueling labor that fill up the lives of various mid-20th-Century Brooklyn nuns. The novel opens with a tragedy involving an Irish immigrant and his Irish American wife, who is befriended by Sister St. Saviour, "a Little Nursing Sister of the Sick Poor." (McDermott even dedicated the book to "Sister Mary Rose, C.I.J.")
Now, in her latest book, McDermott wears her teacher's hat.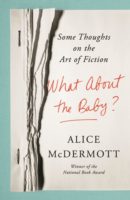 In What About the Baby? she collects (to use the book's sub-title) "Some Thoughts on the Art of Fiction." This far-too-humble title belies its lofty ambitions: to make the case that fiction and literature, writing or reading it – "the solace of art" – is still a vital and necessary part of the human condition.
"Art" remains valuable, McDermott suggests, because it "arrests time, tames it, preserves our heartache or our outrage or our joy, our days on earth, from the dulling indignity of time's healing, obliterating hand."
But wait a minute, Alice McDermott. Have none of your younger students informed you that, in this day and age, such functions are generally performed on TikTok and Instagram?
That if reading books was always something of a challenge, in 2022, it is downright prehistoric. What can there be to say about this ancient art?
"To remind people, to use the old cliché, a thing of beauty is a joy forever," says McDermott, during a recent phone conversation, on a day when Zoom simply would not cooperate.
"Contained within these marvelous works of fiction," McDermott adds, "there are things to admire and bring joy, something crafted in a way none of the other arts can bring."
McDermott – convincingly – makes the case that for too long, teachers and readers of literature have placed excessive emphasis on the labor, and not enough on the pleasure.
"We think we're supposed to learn something…when we read," McDermott says. "But there is something to be said for just sitting back and seeing these stories come vividly to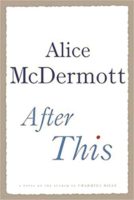 life."
Too often, discussions of great writing squeeze the joy out of the work – or simply exude pretentiousness.
McDermott writes about once being "onstage with an older, august author of international reputation"
who, when asked the inevitable "where do you get ideas?" said, "from the Holy Spirit."
Deadpans McDermott: "It was the first intimation that I had chosen the wrong profession. No tongues of fire has scored my scalp during the creation of my first novel or for that matter any novel since."
Which is not to say she is serious about all this. As she writes in What About the Baby?: "Somewhere in my hopeful heart or deluded mind, I harbor a belief in Divine Inspiration. This may be some tainted fragment of my Catholic education."
Faulkner, Morrison and More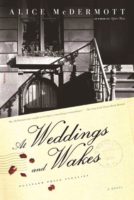 Readers will enjoy spending time with McDermott – the reader and teacher – as she guides us through great, and very specific, works of art by Toni Morison, William Faulker and others.
Asked how she herself became a great artist, McDermott offers a "tip of the hat to (my) Irish Brooklyn family."
There may not have been avant-garde paintings hanging on the walls of her home. But there was still plenty of inspiration in her Irish Catholic upbringing.
"It's a culture that respects storytelling (and) loquaciousness – speaking and listening and telling stories about the past," she tells me. "Sharing things through language was essential. Then there's the Catholic part of the Irish Catholic. Things like story and narrative are life changing… "All the things that words can do."
This, even though Catholics are often dismissed as narrow-minded.
"It's an unfortunate stereotype," says McDermott. "The faith-filled people I know are the ones who are always questioning, seeking."
Indeed, one of the many pleasures of reading and talking to McDermott is her obvious respect for the complexity and profundity of religion.
As she writes in the new book, "Every time I am asked to speak about faith, I grow more wary of the task. … I am sometimes called a Catholic writer – if for no more complex or compelling reason than the fact that most of my characters are Catholics (a symptom, perhaps, of the reading public's propensity to confuse the subject of a novel with its meaning) ­– and so I am often asked to answer questions about the role of faith, in my own work and sometimes even in the larger world."
Language and Religion
Naturally, this is a good time for me to ask about McDermott's role in an ongoing religious controversy.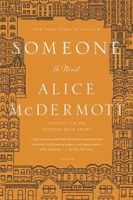 A recent issue of The New Yorker featured a long story about ordaining women as priests in the Catholic Church. Writer Margaret Talbot spoke to a number of Irish Americans, including McDermott, who was described as "a lifelong Catholic and an advocate of women's ordination."
McDermott, Talbot writes, speaks of "the damage that's been done by confining an entire group of people to a lower caste," and also (in Talbot's words) "believes that the exclusion of women is part of what made the widespread clerical abuse of children possible."
Despite such criticism, McDermott is still able to explore this topic with a respect and reverence which is appropriate not because church leaders demand it, but because it reflects the feelings and emotions of so many in the pews.
"I write about Catholics, first and foremost, I think, because the language of the Catholic Church provides my often reticent characters with language for the things they would otherwise be unable to express – hopes, dreams, yearnings, fears," McDermott writes.
What's next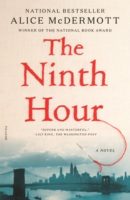 It has now been eight years since Alice McDermott completed The Ninth Hour, but don't think COVID – or anything else – has prevented her from working.
"I'm always writing," she says. "Those of us who are stuck with this profession know: You'll always be writing. It's just how you live. It's how you face the world."
McDermott may write relatively short books, but they are the result of daily work, rather than periodic breaks from the writing desk.
COVID did interfere with McDermott's regularly scheduled trips to Ireland.
"I used to go every year, or maybe every other year," McDermott says. Before the pandemic, she had even partnered with the Druid Theatre, which had commissioned her to write a play. She described it as a multi-generation Irish American "dining room play."
It was initially slated for production in Nantucket in the summer of 2021, but was delayed as a result of the pandemic.
McDermott is also looking forward to a trip in Spring 2022 to Connemara, where she is scheduled to lead a writer's retreat at the fabled Renvyle House hotel and resort.
"I'm more than ready to go back," McDermott says. "I'm missing Ireland terribly."
As for those who are feeling the same about a new novel from Alice McDermott?
She says she is hoping to have one "off my desk" early next year.♦