Women's Organization AwakenHub Launches in New York
AwakenHub, a social enterprise that supports women's business startups across the Island of Ireland, announced the launch of sister company AwakenAngels at the Bank of Ireland Hub in New York City on Saint Brigid's Day, Wednesday, February 1.
Founded by six Irish women, the mission of AwakenHub is to level up opportunity, access, and connectivity for women founders throughout Ireland by removing barriers to investment, scale, and success.
AwakenHub Co-Founder Clare McGee says the space is open for women to ask any and all business questions, everything from advice, critiques, and "what not to do."
As part of the launch, six women entrepreneurs (three from the North, three from the Republic) pitched their companies to the well-attended invite-only crowd. Technology was the theme of the evening, from medical technology that was created from personal experiences to AI-powered technology that can improve coaching strategies, to a state-of-the-art virtual studio in Donegal each woman offered personal catalysts for the inception and launch of their businesses.
The new AwakenAngels Fund expands on the mission of AwakenHub by democratizing the investor landscape for women investors and founders in Ireland by providing more access to the Angel investor journey.
"We wanted to leverage our professional combined networks for good," AwakenHub Co-Founder Sinead Crowley explained to panel host Rachel Quigley, Global Executive Director of Audience Development and Social Media at Conde Nast, continuing that "women fear and sometimes don't even move forward with their founder journey for fear of failure, and we just wanted to do something about that from both sides of the coin."
Global Diaspora Ambassador Mary Ann Pierce, founder and CEO of MAP Digital, formally announced the launch of AwakenAngels Fund when the pitches concluded, followed by a final send-off Q&A from Co-founders Denise McQuaid and Mary McKenna.
Ireland on Top Ten "Clean Countries" List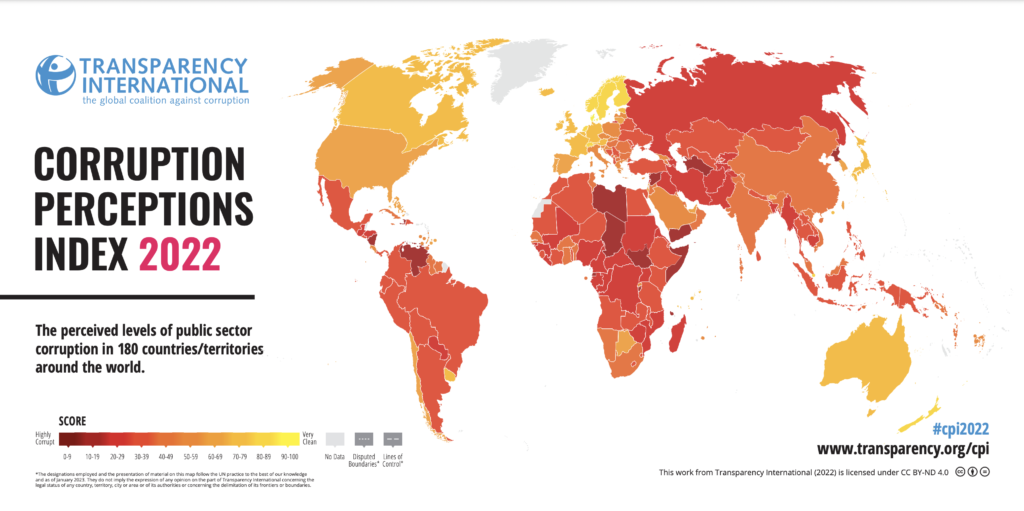 Transparency International, a Berlin-based non-profit watchdog organization that tracks and monitors government corruption on a global scale, named Ireland in the top ten countries in the world viewed to be the least corrupt in its 2022 assessment of Corruption Perception Index Figures (CPI).
In the January 31 reveal, Ireland ranked 10 out of 180 countries and had moved up 3 points since 2021, with a total score of 77 points.
The score is based on at least 3 data sources based on 13 corruption surveys and assessments, which are collected by institutions like the World Bank and the World Economic Forum and supported by the European Commission.
Corruption levels are monitored in all social sectors- business, media, government, education, and sports, where perceptions are critical to economic success.
Since Transparency International's inception in 1995, Ireland has fluctuated in the watchdog's ranks, bouncing from 11th to 18th place due to public inquiry investigations like the Flood/Mahon Tribunal, which had greatly affected Ireland's image after allegations of corrupt financial payments and politicians.
Following a series of government resignations, public hearings, and mass exodus of British politicians, the U.K. dropped seven places, ranking 18th, a historic low for the U.K.
Denmark is perceived to be the least corrupt country in the world, followed by a tie with Finland and New Zealand.
Stephen Rea to Receive Listowel Award
Belfast-born actor Stephen Rea will be recognized for his contributions to Irish theatre with the John B. Keane Lifetime Achievement Award at Listowel Writers' Week. He will be awarded and presented with a citation on the opening night of Writers' Week, which is held from May 31 through June 4, 2023.
"With 2023 being the 25th Anniversary of the signing of the Good Friday Agreement, and with responses to Brexit causing political impasses on the island, Stephen's Field Day Theatre Company work is as relevant as ever," Writers' Week organizers said.
Listowel Writers' Week was founded in 1970 to uplift and celebrate new and established Irish writers and named the Lifetime Achievement Award after Listowel native co-founder John B. Keane, extraordinary playwright of Sive (1959), and The Field (1965).
"Having worked with Nobel Prize winners Samuel Beckett and Harold Pinter—playing Clov in Beckett's Endgame in the Royal Court Theatre in 1976, with Beckett himself present in the rehearsals – Stephen Rea's theatre credits places him among the most important actors of the last fifty years," event organizers said.
At the June 1 award ceremony, Rea will do a reading of Seamus Heaney's The Translations – perfectly apt as it "includes The Cure at Troy, a translation of Sophocles' Philoctetes, a play first directed by Stephen Rea for Field Day Theatre Company," according to the Irish Post.
For more information, visit writersweek.ie, where the full schedule will be released in early spring.
Nationwide Sepsis Budget Approved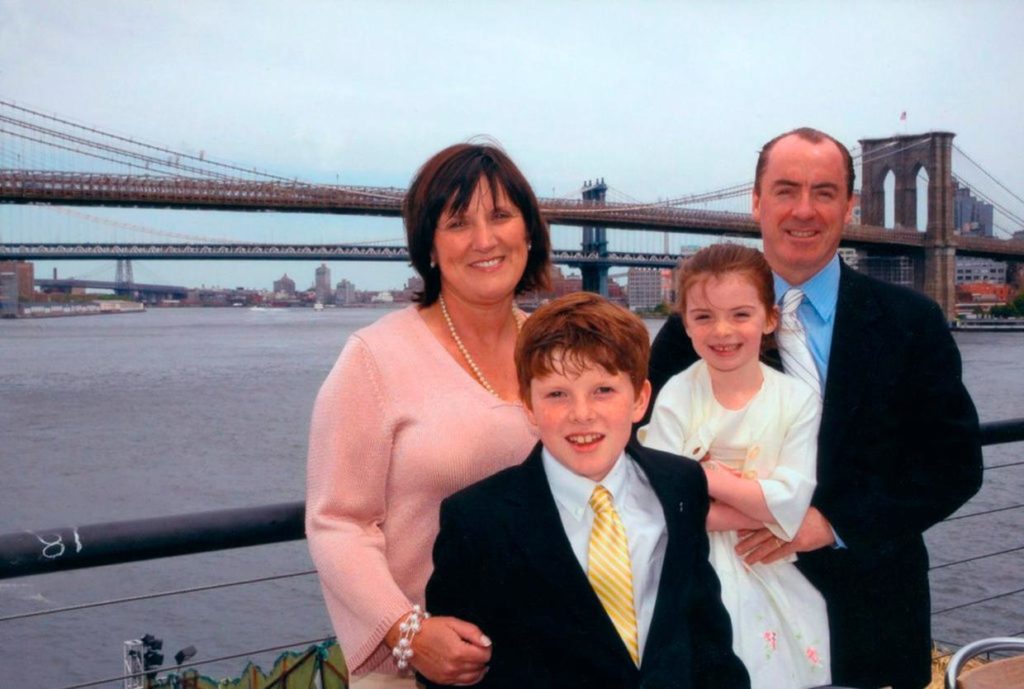 After ten years of advocating in honor of their son, Rory, END SEPSIS founders Ciaran and Orlaith Staunton were finally granted sepsis funding and directives in the federal budget.
Sepsis, a life-threatening condition that spreads from an untreated infection, kills at least 350,000 Americans annually and is the number one cause of hospitalization in the U.S., according to END SEPSIS.
In March 2012, 12-year-old Rory Staunton died after scraping his elbow on the school gymnasium floor, where the wound was not cleaned or treated with appropriate antibiotics. An infection, and eventually sepsis spread, and Rory passed away after 5 days of the initial injury.
Fueled by grief, the Irish-born and New York-based parents threw themselves into sepsis awareness advocacy, founded END SEPSIS, the Legacy of Rory Staunton, and passed a sepsis protocol bill in New York called 'Rory's Regulations'.
The FY23 Omnibus Spending Bill, a $1.7 trillion spending bill passed by Congress and signed by President Biden in December 2022, includes two critical provisions in sepsis care:
The allocation of significant funding to studies that allow the Agency for Healthcare Research and Quality (AHRQ) to "calculate the morbidity, readmission, and mortality related to sepsis with respect to pediatrics, maternal sepsis, nursing home care, and rehabilitation, and the association of pandemic-related changes in the healthcare system on the burden of sepsis" and the annual financial cost of sepsis care in the U.S.
Requires that the Centers for Medicare and Medicaid Services (CMS) collaborate with the CDC to develop of identify "quality measures for adult and pediatric sepsis that could be implemented through notice and comment rulemaking" and explicitly directs the CMS and CDC to take note of New York's sepsis hospital guidelines (Rory's Regulations), which have seen much success in sepsis care.
Senator Charles Schumer (D-NY), a strong ally to END SEPSIS and mainly responsible for the inclusion of sepsis in the national budget, said: "I am proud to support the Staunton family, the advocates working with END SEPSIS, and the millions of families forever changed by preventable, treatable sepsis infections by passing meaningful policy changes on how we confront sepsis in this year's Omnibus bill."
Filled with gratitude, END SEPSIS founder Ciaran Staunton said: "Three million Americans have lost their lives to sepsis in the ten years since our son Rory's death. While we celebrate this milestone, we will continue our advocacy until the United States has an effective national approach to sepsis and every hospital in the country has a protocol in place to identify and treat it."
Royal Irish Academy of Music Has a Great New Space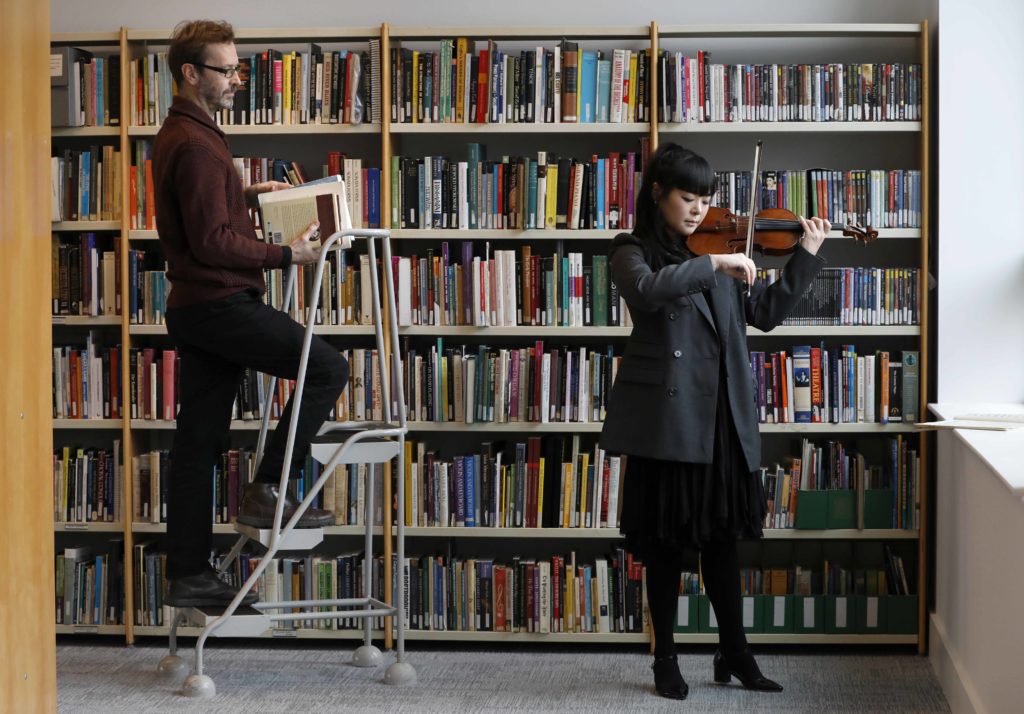 Ireland's top classical music education and performing arts school, the Royal Irish Academy of Music (RIAM), is opening a new Westland Row music campus after a €25 million investment for a redesign by Todd Architects.
The new 6,500 sq. meter (69,965 sq. ft) campus features a 300-seat concert hall, a 60-seat lecture hall, and 75 teaching rooms with adjustable acoustics for its 2,000 pre-college students and 200 full-time degree students.
The redesign includes new music discovery therapy facilities and much more.
Under the Project Ireland 2040 plan, RIAM was awarded a €10 million government grant to support its redevelopment – in the hopes of increasing student enrollment that nurture new generations of music students.
Minister for Further and Higher Education, Research, Innovation and Science Simon Harris TD said, he was delighted to attend the reopening of the campus, adding "accessibility and digital infrastructure of the campus will broaden the reach and profile of its students, to include those who have disabilities and those outside of Dublin."
Minister for Tourism, Culture, Arts, Gaeltacht, Sport and Media Catherine Martin TD said: "The new RIAM campus offers a remarkable array of facilities for our young musicians and artists With RIAM's and the forthcoming redevelopment of the National Concert Hall, Ireland is well on its way to becoming a world-class centre of musical excellence."