The second concert of the 2021 Masters of Tradition Festival will be broadcast from the magnificent stately home Bantry House on Wednesday, October 6, 2021 at 8:00 PM EST.
"This concert features two old friends of mine who I have played a lot with over the years. Steve Cooney is an Australian-born guitarist who moved to Ireland many years ago. He has explored Irish music in a way which has brought him right to the heart of it and made him a true Master of the tradition.
David Power is one of our finest uilleann pipers. He plays with a wildness and an abandon, an energy and a freedom, and with an emotional weight behind what he plays which I enjoy tremendously." Martin Hayes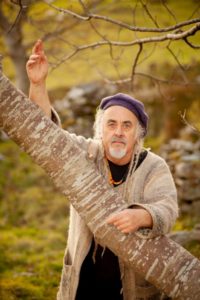 Steve Cooney is best known for his development of an influential style of guitar accompaniment to the traditional dance music of West Kerry, for which he won the National Entertainment Award in 1997. Born in Melbourne Australia in 1953, he came to Ireland in 1980 and maintains his connections with the Aboriginal culture there, into which he was initiated. He has ancestral links with Tipperary, Cavan and Galway. He has participated in making more than 250 CD's, either as a guitar or bass player or as producer and engineer. Also a poet and songwriter, he has worked with many iconic international artists in rock and country but his primarily focus is Irish traditional music, and fusions of that genre. In 2020 he released a CD of solo guitar interpretations of ancient harp tunes, Ceol Ársa Cláirsí, which won 3 awards at the 2020 RTÉ Folk Awards as well as Irish Times traditional album of the year.
---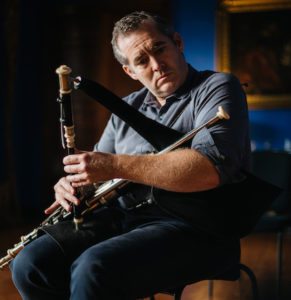 David Power's show credits include off-Broadway 'Love's Pure Light', the Irish Rep. Theatre's 'The Field' and Eugene O'Neill's 'A Touch of the Poet' on Broadway. Regularly appearing with poets including Kerry Hardie, Thomas McCarthy, Clodagh Beresford-Dunne, worked with Tony MacMahon, Dermot Bolger, Eamonn Hunt and John Comisky on 'The Frost is All Over' and with Kerry Hardie and Olivia O'Leary on 'To Find a Heathen Place and Sound a Bell' (Kilkenny Arts Festival). Other collaborations include MN-commissioned 'Edges of Light'with Maeve Gilchrist, Tola Custy and Colin Dunne (IAC New York), 'Antarctica' with composer Linda Buckley (Kilkenny Arts Festival), 'Buile Shuibhne' by composer Dana Lyn with the Contempo Quartet and 'Gol na mBan san Ár' concerto for orchestra and uilleann pipes by Kevin Volans with the National Symphony Orchestra. With three solo recordings – 'My Love is in America', 'Cuachín Ghleann Neifin' and 'The eighteen Moloney' and a duet recording with fiddle player Willie Kelly – Power regularly performs with Willie Kelly and Martin Hayes, harpist Triona Marshall, baroque violinist Marja Gaynor and flamenco guitarist John Walsh, presents recitals with organist Malcolm Proud and performs with baroque group Camerata Kilkenny in 'The Piper and the Faerie Queen' (RTE Lyric FM release 2018).
Rhythm and Strings was the cover story for the February/March 2012 issue of Irish America. Read about Martin Hayes, what started him in music and the story behind the instrument he plays. ♦